MLB.com Columnist
Richard Justice
Key to October could be overcoming hurdles
Injuries have hit Mets, Dodgers, Rangers, Nationals and Indians hard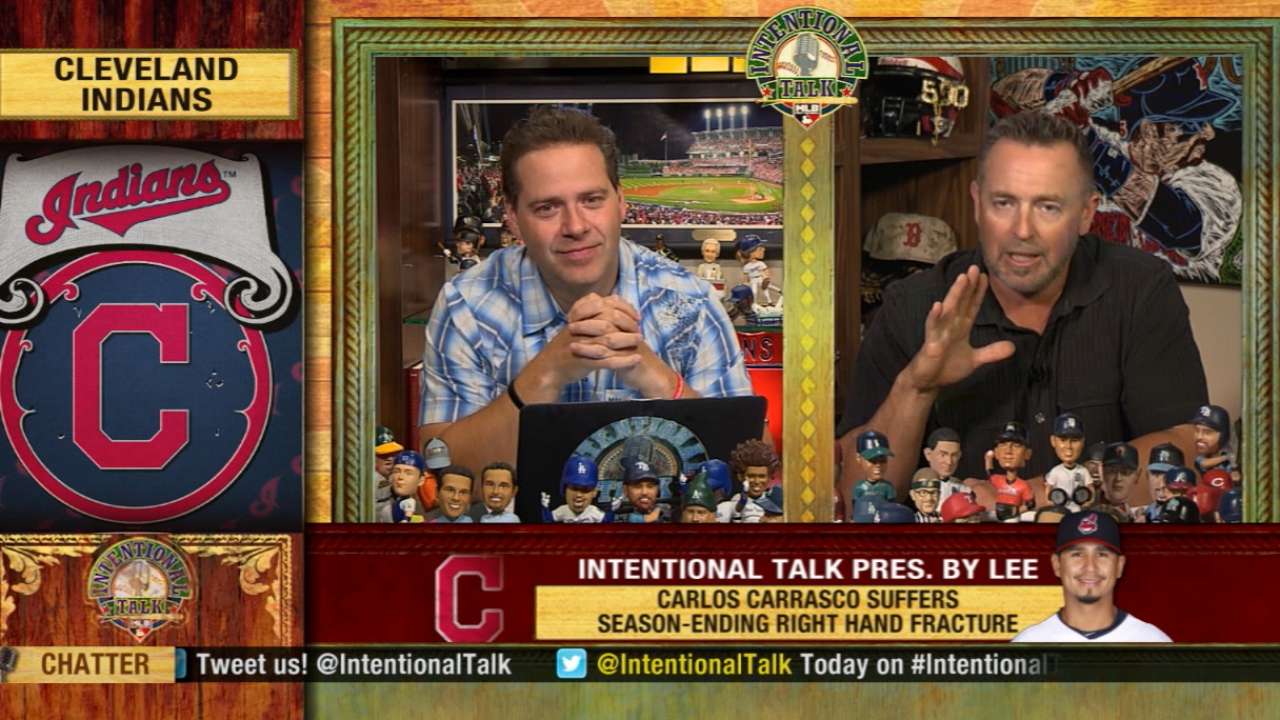 The Cleveland Indians are in a tough spot. No sugarcoating this part of the deal. To lose both Carlos Carrasco and Danny Salazar -- two of their top three starting pitchers -- is the kind of misfortune that can derail a magical season.
Or it can bring out the best in a team. We've seen that resilience on display again and again this baseball season as a string of contenders have plowed through a mind-numbing series of injuries.
Depending on how the postseason plays out, October's team could be the one that has been able to overcome all the obstacles thrown into its path.
For instance:
1. Mets
Call the screenwriters. Get the casting director. Oh, and have someone ice the champagne. Can this ride end any other way? Who'll play Seth Lugo and Robert Gsellman?
The Mets haven't had Matt Harvey and David Wright in the second half of the season. They definitely won't have Neil Walker the rest of this season and may not have Steven Matz and Jacob deGrom.
You never know, right? Next man up. Just when things seemed to be coming undone, the Mets are on a 20-8 run that has them positioned for a second straight postseason appearance.
That decimated rotation has been the best in the Majors the past month. Lugo and Gsellman are 6-1. Addison Reed has deepened the bullpen. Yoenis Cespedes, Curtis Granderson and Asdrubal Cabrera have 23 home runs in 31 games.
If the Mets get to the postseason, their rotation will start with Noah Syndergaard and Bartolo Colon, who are capable of leading a deep run. Hang on, Mets fans. The fun could just be starting.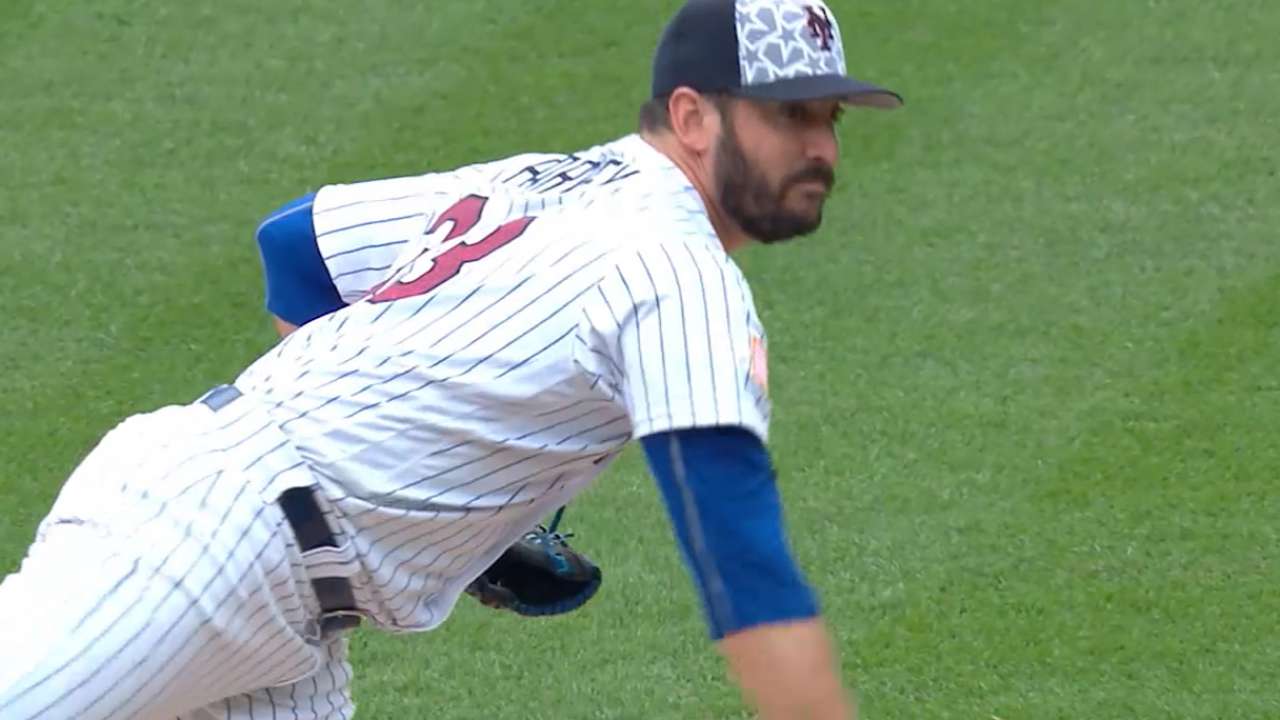 2. Dodgers
You want crazy, here's crazy. The Dodgers have placed 27 players on the disabled list, tying the 2012 Red Sox for the most in 30 seasons. They've used 31 pitchers, including 15 starters.
Rookie pitchers have started 65 of their 151 games -- 43 percent. And it hasn't mattered as the Dodgers lead the National League West by five games and are closing in on their fourth straight division championship.
Even losing baseball's best starter, Clayton Kershaw, didn't slow the Dodgers, thanks to Japanese free-agent signee Kenta Maeda, kid starters Julio Urias and Jose De Leon and others.
Now, the Dodgers have Kershaw back for the postseason, and combined with Maeda and left-hander Rich Hill, acquired from Oakland, this is a formidable postseason club.
3. Rangers
Prince Fielder and Shin-Soo Choo have spent most of the season on the disabled list. So have three starting pitchers -- Derek Holland, Yu Darvish and Colby Lewis.
Still, the Rangers have the American League's best record (89-62) despite a rotation that has had no stability or consistency behind Cole Hamels. Texas has used 11 starters, and it's not like there has been a huge turnaround. Heading into Monday's game, the Rangers' rotation was 3-8 with a 6.38 ERA this month.
And yet, Texas continues to win close games and rally late in games. These things aren't supposed to be sustainable, but the Rangers have ridden it to the threshold of a fifth playoff appearance in seven seasons.
Texas is hoping to have Hamels, Darvish and Lewis lined up and pitching at a high level for a Division Series against the AL Wild Card winner. If the Rangers do that, few teams will enter the postseason more confident.
4. Nationals
Stephen Strasburg won his last game on Aug. 1 and is extremely questionable to pitch again this season because of a flexor mass strain in his right elbow.
The Nationals won 19 of his 24 starts and believed a postseason rotation with Max Scherzer and Strasburg could pitch deep into October. Despite the loss of Strasburg, the Nats are headed for an NL East championship. Tanner Roark and Gio Gonzalez could line up behind Scherzer to give Washington a formidable group for a possible first-round matchup against the Dodgers.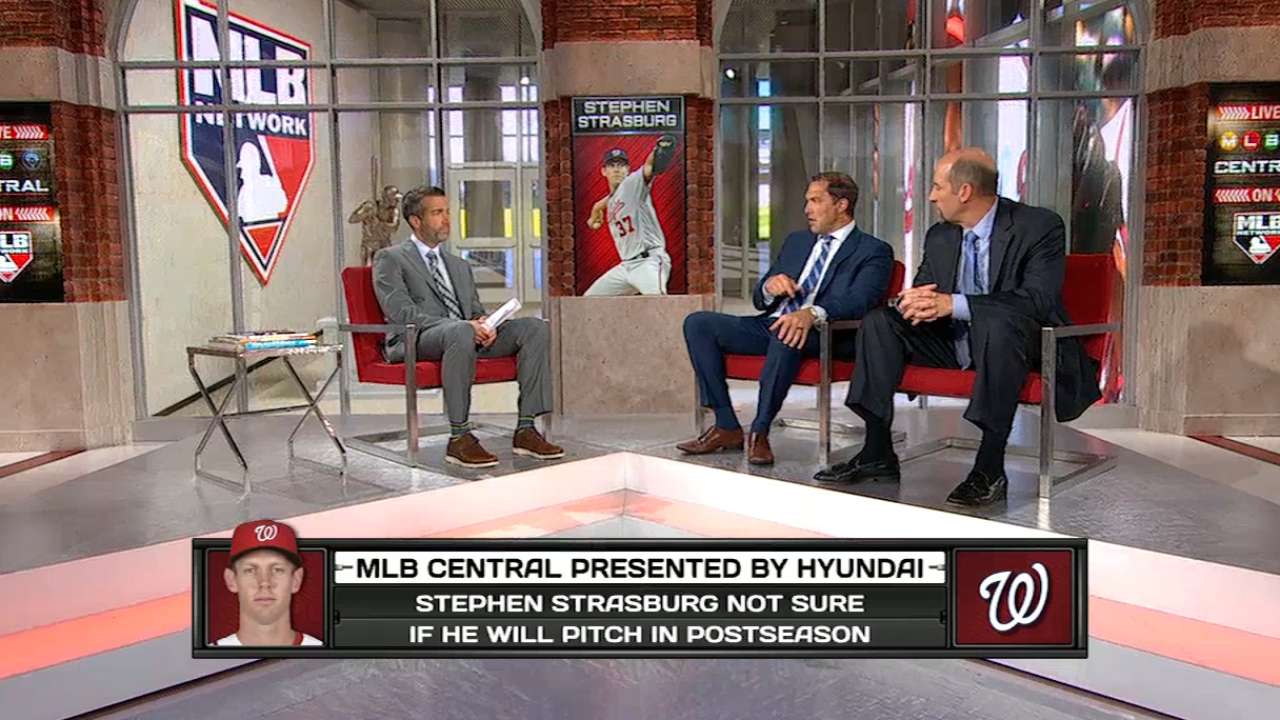 5. Indians
The Indians probably do not need any inspiration outside their own clubhouse. They've been alone atop the AL Central since June 17 and have spent more than 100 days in first place while running up a seven-game lead.
In a season like this one, teams develop a belief they can overcome almost anything. While losing two of baseball's best starting pitchers is a significant blow, Cleveland views it as the latest in a series of challenges the club has overcome to get to this point.
That's why Terry Francona was hired to manage the Indians in the first place. He's one of the best, not just in running a game, but in setting a tough, confident tone.
Francona's players have paid attention to his reaction to the injuries. That reaction was to say that Cleveland will miss Carrasco and Salazar while expressing confidence the Tribe still had enough to win.
The Indians still have the probable 2016 AL Cy Young Award winner, Corey Kluber, at the top of the rotation. Now, they need Trevor Bauer, Josh Tomlin and a parade of relievers to take up the slack.
Actually, Cleveland needs everyone, from the top of the rotation to the bottom of the roster. The Tribe has a different kind of math, but not different expectations.
Anyone who thinks the Indians conceded an inch does not know Jason Kipnis or Mike Napoli or especially Francona. This is a strange season in that way. Every team suffers injuries.
Other than the Cubs, every team has a serious concern or two. But they all believe they're capable of winning. After all they've been through, who would doubt them?
Richard Justice is a columnist for MLB.com. Read his blog, Justice4U. This story was not subject to the approval of Major League Baseball or its clubs.