Track record suggests Thor's blip is just that
Mets righty unable to complete five innings for first time since before All-Star break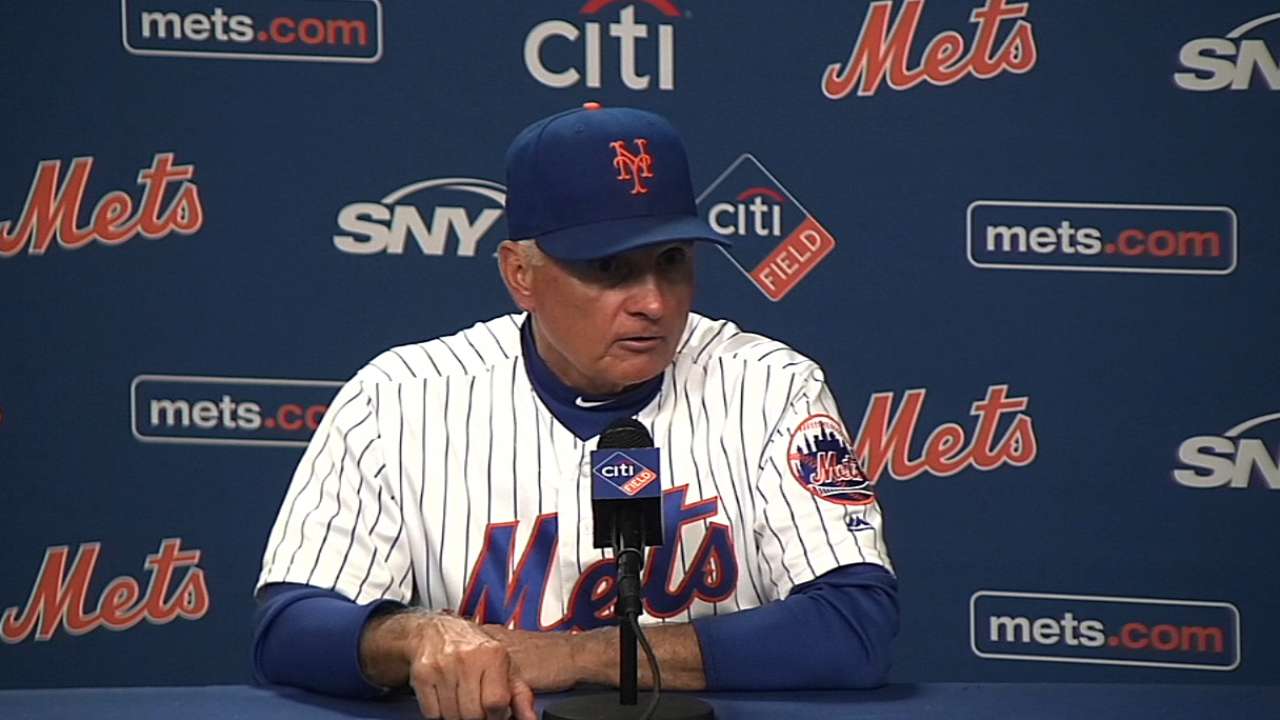 NEW YORK -- Even if Steven Matz makes it back to active duty this week, the Mets remain unconvinced he'll be strong enough to help them much in the postseason. But Matz will still be more of a help than Matt Harvey or Jacob deGrom, who are both already done for the season.
Circumstances, then, have made Noah Syndergaard the bona fide ace of this pitching staff. Syndergaard is lined up to start the National League Wild Card Game if the Mets qualify for it. Syndergaard will be the club's most-trusted starting pitcher if it advances deeper into October. And so the Mets could not help but blanch when Syndergaard, of all people, coughed up five runs on Monday in a 7-3 loss to the last-place Braves, arresting New York's climb up the NL Wild Card standings.
"He's huge going down the line," manager Terry Collins said. "He's our guy. Certainly, those young guys have stepped up and done a great job. But you're going to go into the playoffs looking at Noah Syndergaard as the guy that, if there's a big game to be pitched, he's the guy you're going to turn to. It was just very surprising tonight."
• Mets hopeful Matz can start on Friday
Dominant early, throwing 100-mph fastballs, Syndergaard withered quickly against the Braves. He walked two batters in a two-run second inning, then served up Freddie Freeman's solo homer in the third and his two-run double in the fourth. When Matt Kemp grounded an infield single to shortstop one batter after Freeman's double, Collins emerged from the dugout to remove his ace from the game.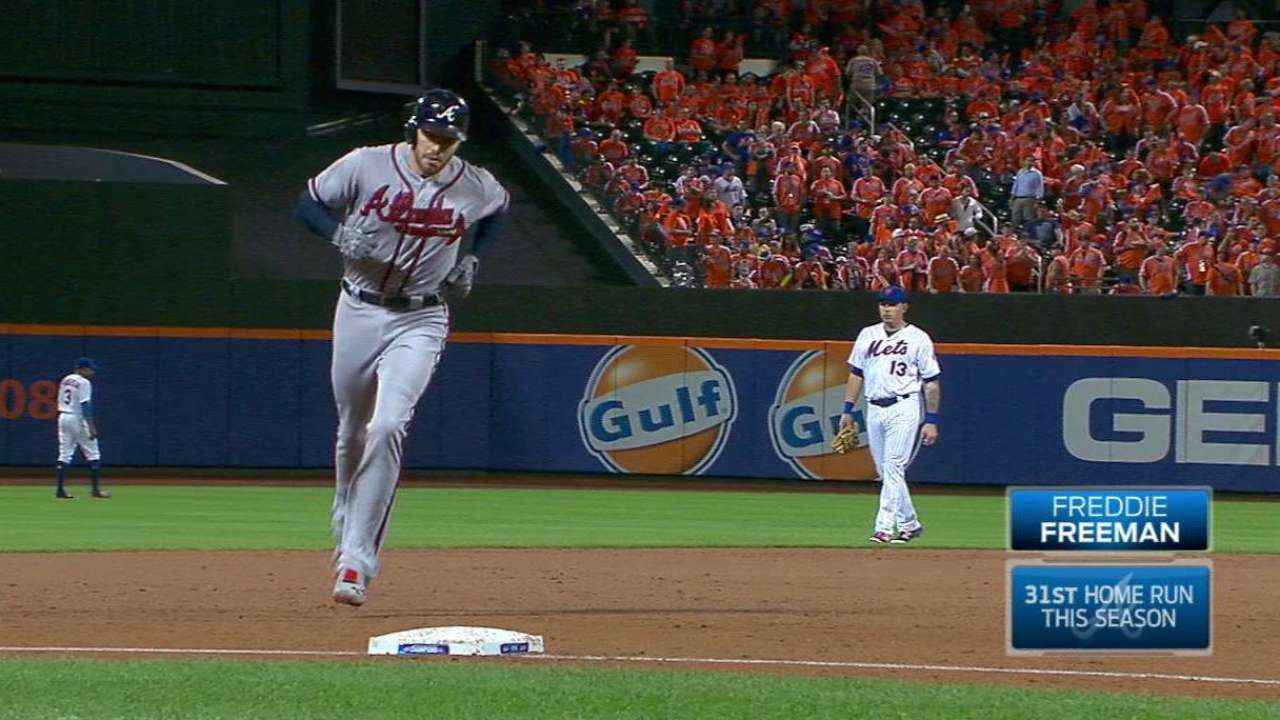 "Baseball's just a really funny game," Syndergaard said. "Once you feel like you've got it figured out, it can really knock you down."
There's reason to believe this was merely a blip for Syndergaard, who had recorded at least five innings in every one of his starts since the All-Star break. It was also Syndergaard who not only intimidated the Royals in Game 3 of the 2015 World Series but shut them down. It was Syndergaard who struck out nine Kansas City batters in an April 5 rematch. His history of thriving in significant games is longer than it should be for a 24-year-old.
But with a new teammate succumbing to injury each week, more responsibility than ever rests on Syndergaard's shoulders. With respect to Bartolo Colon, who is having a fine season, and to the young pitchers who have helped the team stay afloat, Syndergaard is the Mets' one healthy starter with an ability to dominate games.
In the postseason, dominance matters.
• Lanky Syndergaard caricature graces 'New Yorker' cover
So excuse the Mets if they swallowed hard when Syndergaard walked off the mound in the fourth inning on Monday, humbled by the team with the NL's lowest winning percentage; it can be jarring to watch such an important player struggle. All the Mets can do now is hope Syndergaard recovers quickly and completely.
"This is the first game in over a year that I've seen Noah just not have it," Collins said. "We're going to just check this one off and get him ready for his next one."
Anthony DiComo has covered the Mets for MLB.com since 2008. Follow him on Twitter @AnthonyDiComo and Facebook, and listen to his podcast. This story was not subject to the approval of Major League Baseball or its clubs.