Dodgers add Johnson, delay activating Wood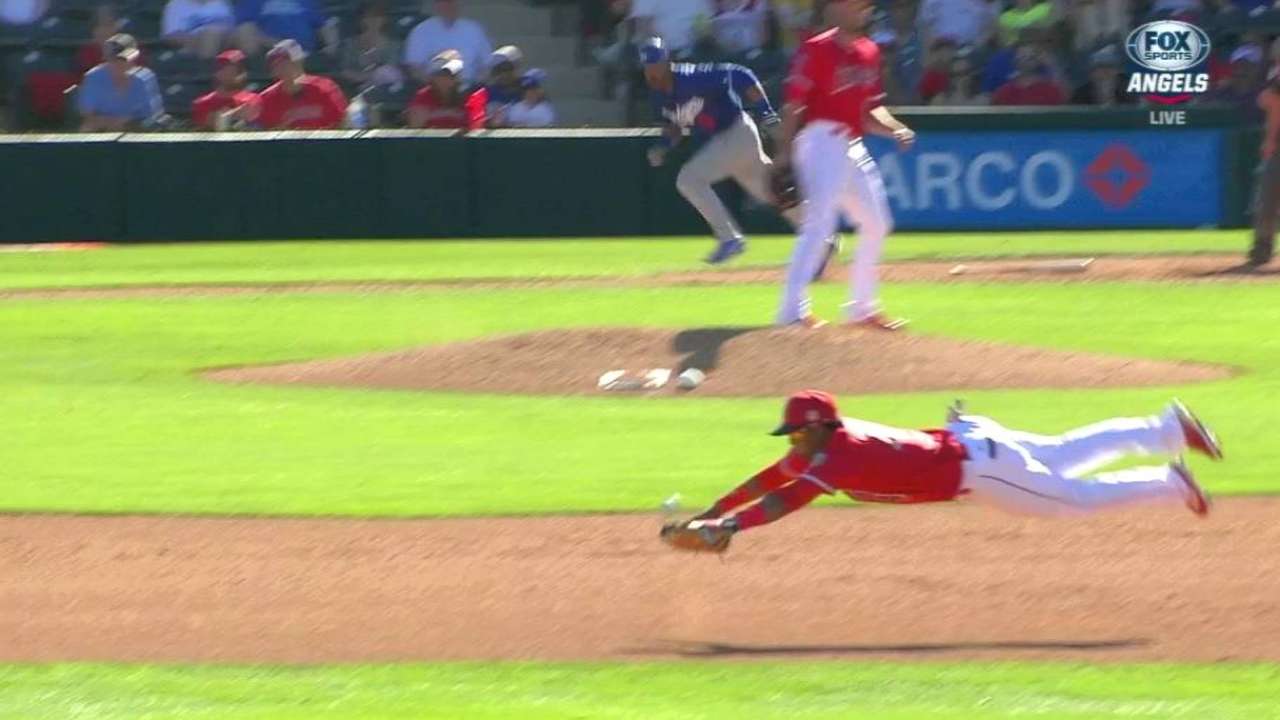 LOS ANGELES -- As expected, the Dodgers added a player to their active roster before Monday's game against the Giants. However, instead of the previously announced Alex Wood, it was infielder/outfielder Micah Johnson recalled from Triple-A Oklahoma City.
Wood was initially planned to be activated from the 60-day disabled list Monday, but manager Dave Roberts said the team was still weighing its options for the required corresponding move on the 40-man roster. Wood will instead being activated Tuesday, giving the team an extra 24 hours to deliberate.
Roberts conceded that one option would be to move Scott Kazmir (neck) from the 15-day DL to the 60-day DL, effectively ending the southpaw's season. Kazmir had a setback in a simulated game Sunday when a blister formed on his finger.
"Kaz has got a little minor thing going on with his finger, a blister. It shouldn't affect him at all," Roberts said. "For us, we need to figure out what's the next course of action. I know he threw 60 pitches his last simulated game. Obviously, there's got to be some type of buildup as far as pitch count."
When Wood is activated, he will return to the bullpen as a left-handed specialist. He worked in the rotation earlier this year, but elbow debridement surgery in July left him without enough time to build back up as a starter.
Johnson, already healthy and on the 40-man roster, needed no such move. He appeared in two games in April and worked off the bench, going 0-for-3 at the plate. He hit .261/.321/.356 with Oklahoma City this season and was 26-for-37 in stolen-base attempts. While those numbers don't exactly impress, he went .375/.432/.475 at the plate and was 8-for-9 stealing in the Pacific Coast League playoffs.
"He had a great postseason," Roberts said. "As far as using him off the bench as a speed guy that can steal a base, maybe a bat off the bench. It's rewarding a young man who performed."
Injury updates
The Dodgers will have a pair of starters throwing simulated games Tuesday. Brandon McCarthy (right hip stiffness) will throw five innings and 75 pitches as he tries to make his way back in time for the postseason.
Hyun-Jin Ryu (elbow) will throw 25 pitches, but isn't expected to return this season. The goal for Tuesday is to evaluate his condition as a pitcher and keep him built up.
"He hasn't pitched in a long time and we need to see where he's at," Roberts said. "An opportunity to be on the playoff roster is very, very small. I think it's just more for him to build up in some capacity and to have a good taste in his mouth going into the offseason."
Brett Anderson (blister) could be nearing a return after allowing one run in five innings during a rehab start with Oklahoma City, but Roberts said nothing had been decided yet for a return date. Roberts also added that Anderson could land in the bullpen when he returns.
Similar to Ryu, Trayce Thompson (back fractures) is nearing a return to baseball activities, but is very unlikely to return this season. He will begin throwing Tuesday or Wednesday and swing a bat soon after, but it's more to prepare him for the offseason.
"All signs are pointing to me being done. They aren't necessarily saying it exactly; they've said it without saying it," Thompson said. "I still want to be able to do everything before the season ends. I want to feel like I'm getting something out of what I'm doing."
Jack Baer is a reporter for MLB.com based in Los Angeles. This story was not subject to the approval of Major League Baseball or its clubs.