Bucs' Rodriguez named NL Co-Player of Week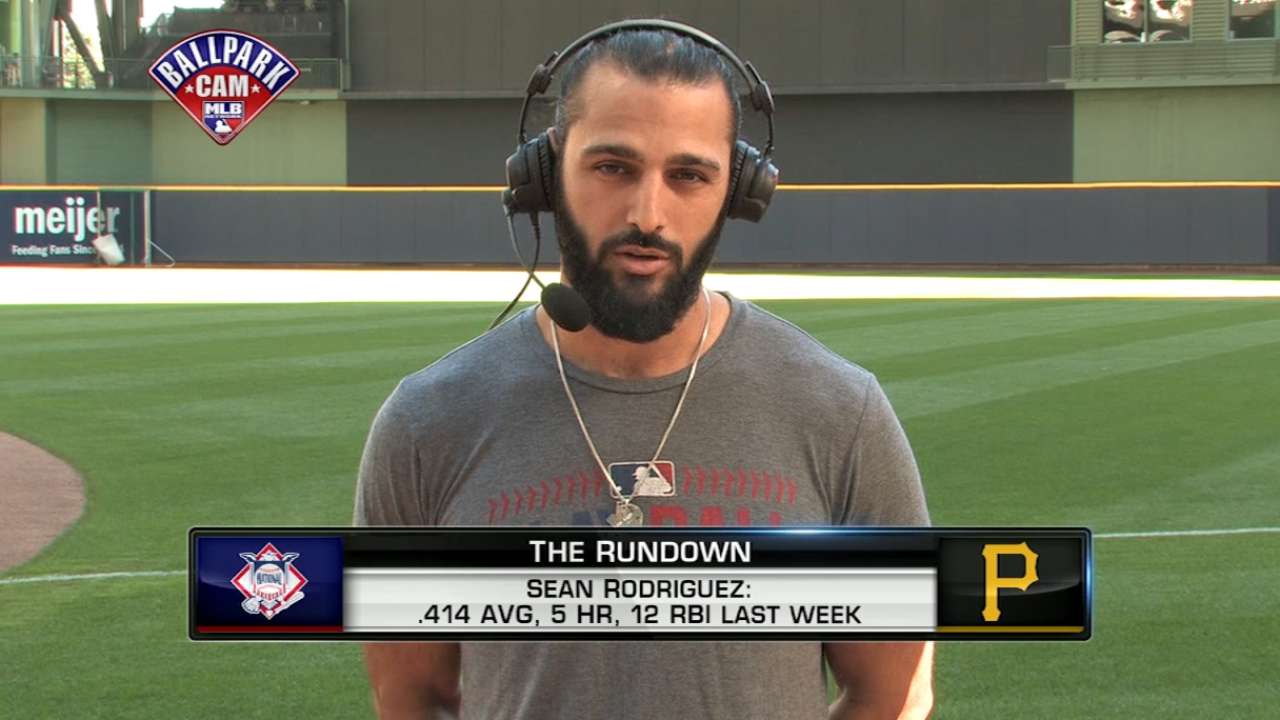 PITTSBURGH -- After homering in both halves of the Pirates' doubleheader sweep in Cincinnati on Saturday, Sean Rodriguez shrugged. Has he ever been on a tear at the plate quite like this?
"I don't know," Rodriguez said. "I would hope so this far into my career."
Now, the nine-year veteran has proof: This is the best stretch of Rodriguez's career offensively. He was named the National League's Co-Player of the Week on Monday alongside Arizona's Brandon Drury. This is Rodriguez's first Player of the Week honor.
The Pirates have won back-to-back NL Player of the Week Awards, as third baseman Jung Ho Kang received the honor the previous week.
Rodriguez, the 31-year-old utility man thrust into an everyday role with second baseman Josh Harrison sidelined the rest of the season, hit .414 with a 1.386 OPS, five home runs and 12 RBIs in eight games. He went deep in each of his past three games, seeking a strong finish to his best offensive season in the big leagues.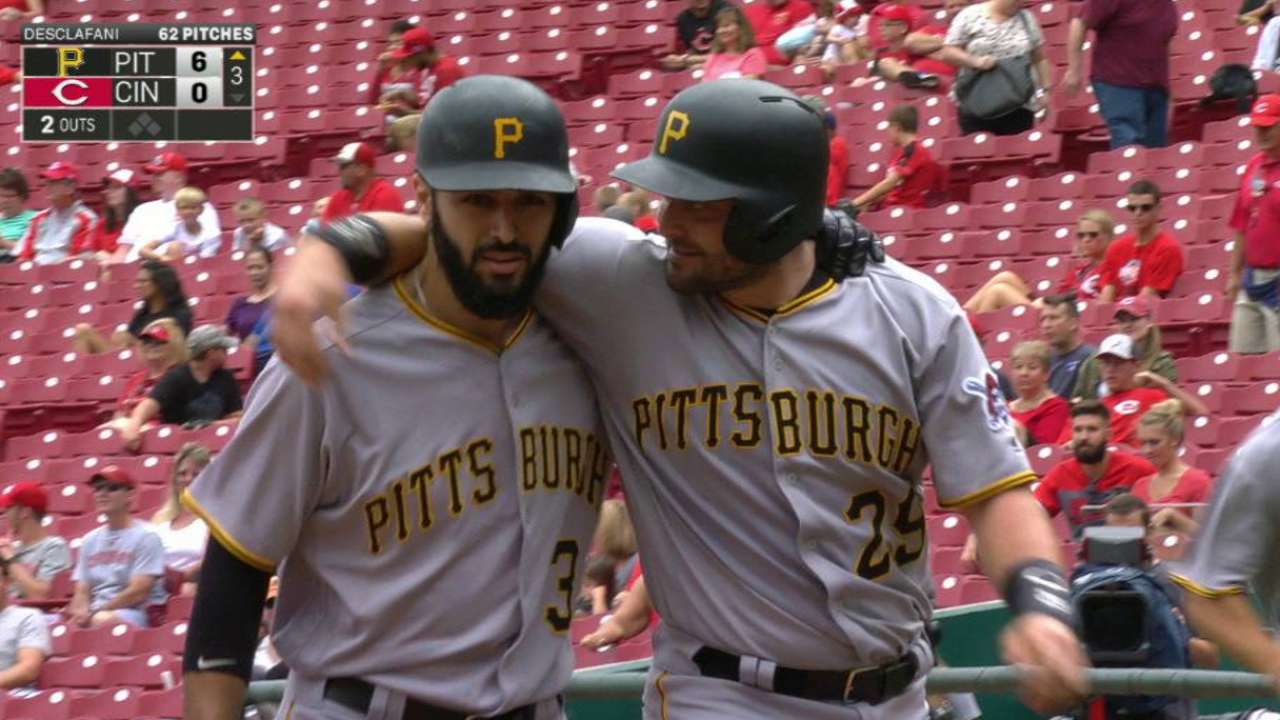 "I like the pitches he's hitting. I like where he's hitting it," manager Clint Hurdle said. "His selection in the plate has improved. … The at-bats have been good and timely."
Rodriguez went 2-for-4 with a homer in each of the Bucs' wins on Saturday and homered again in Sunday's loss to the Reds. He went deep and drove in three runs in a 15-2 win over the Phillies on Thursday after crushing his second career pinch-hit home run on Tuesday, the game-winning shot in a 5-3 win.
Rodriguez has set new career highs this season with 17 home runs and 51 RBIs, batting .265/.348/.523 in 297 plate appearances. His walk rate has ticked up dramatically, from 2.1 percent last year to 10.1 percent this season, the product of tweaks to his swing and approach he made throughout the offseason and Spring Training with hitting coach Jeff Branson.
"There's a lot of things, small keys that I can make consistent and repetitive. A lot of it is basically allowing me to trust things I've been doing the whole year," Rodriguez said. "There's about four or five keys that have really brought what I'm feeling right now to the plate. I can wake up, go in the cage and basically repeat it as much as I want to and know that it's going to play."
Rodriguez, who will be a free agent this offseason, ranks third on the Pirates with an average exit velocity of 90.97 mph, according to Statcast™. He has fielded seven positions for the Bucs this season -- everywhere but pitcher and catcher -- and he lined up at every infield position at some point over the past week.
Adam Berry has covered the Pirates for MLB.com since 2015. Follow him on Twitter at @adamdberry. This story was not subject to the approval of Major League Baseball or its clubs.