MLB.com Columnist
Paul Hagen
Red Sox peaking at the perfect moment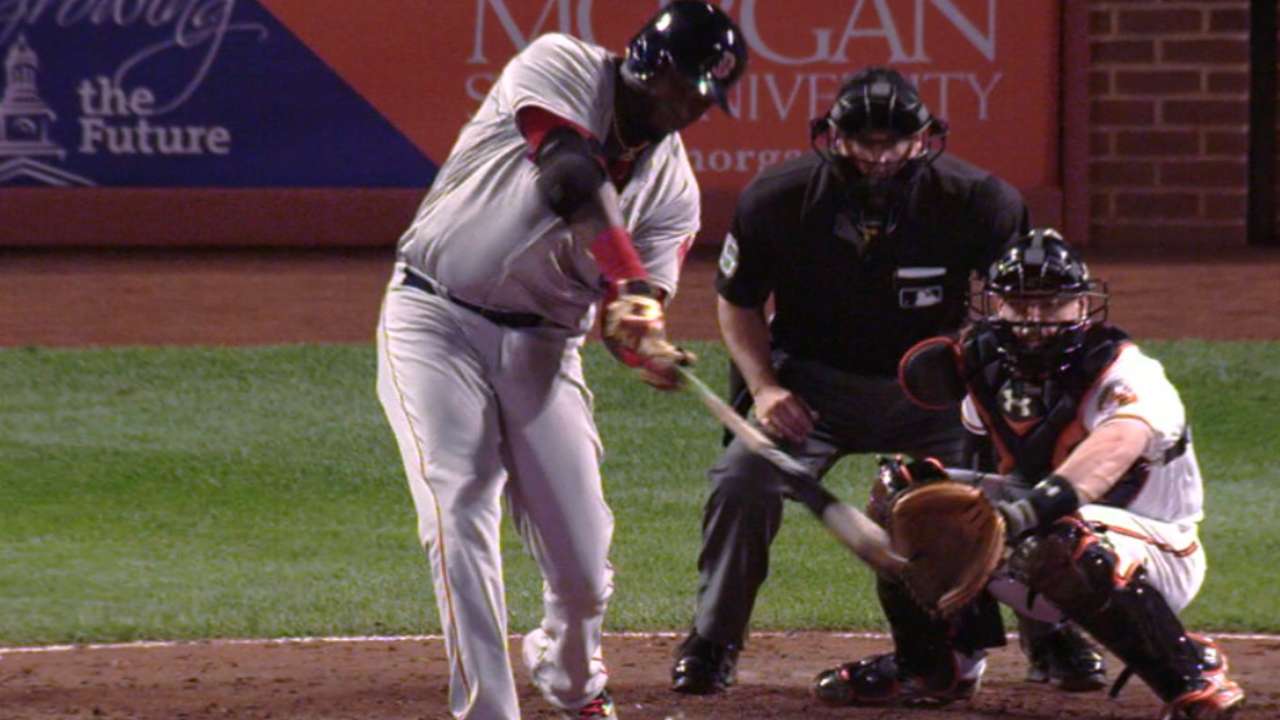 BALTIMORE -- The Boston Red Sox were coming off a four-game sweep of the New York Yankees, their ancient rivals, all but knocking them out of the race. That alone would have been enough to make the first-place Red Sox vulnerable to an emotional hangover once the adrenaline wore off.
Then there was physical weariness. It's late in the longest season anyway, compounded by the fact that the series finale was a natural for ESPN Sunday Night Baseball. That meant the traveling party didn't arrive at its Inner Harbor hotel until around 4 a.m. ET on Monday.
Oh, yeah, and they weren't catching a cream puff opponent, either. When the Red Sox's players got to Oriole Park at Camden Yards, they faced an Orioles team that lurked closer than any division contender, just three games off the pace in the American League East. It was just a week ago, in fact, that the O's invaded Fenway Park and won two out of three.
Final score: Red Sox 5, Orioles 2.
To play deep into the postseason, maybe even win it all, requires a combination of factors. Talent, of course. Momentum. Good pitching and timely hitting. A little bit of luck. Plus a certain intangible, often overlooked, quality: Grit.
Baseball teams tend to develop a personality as the season progresses. The Red Sox are starting to take on the look of club with the sort of steely toughness that plays big in October.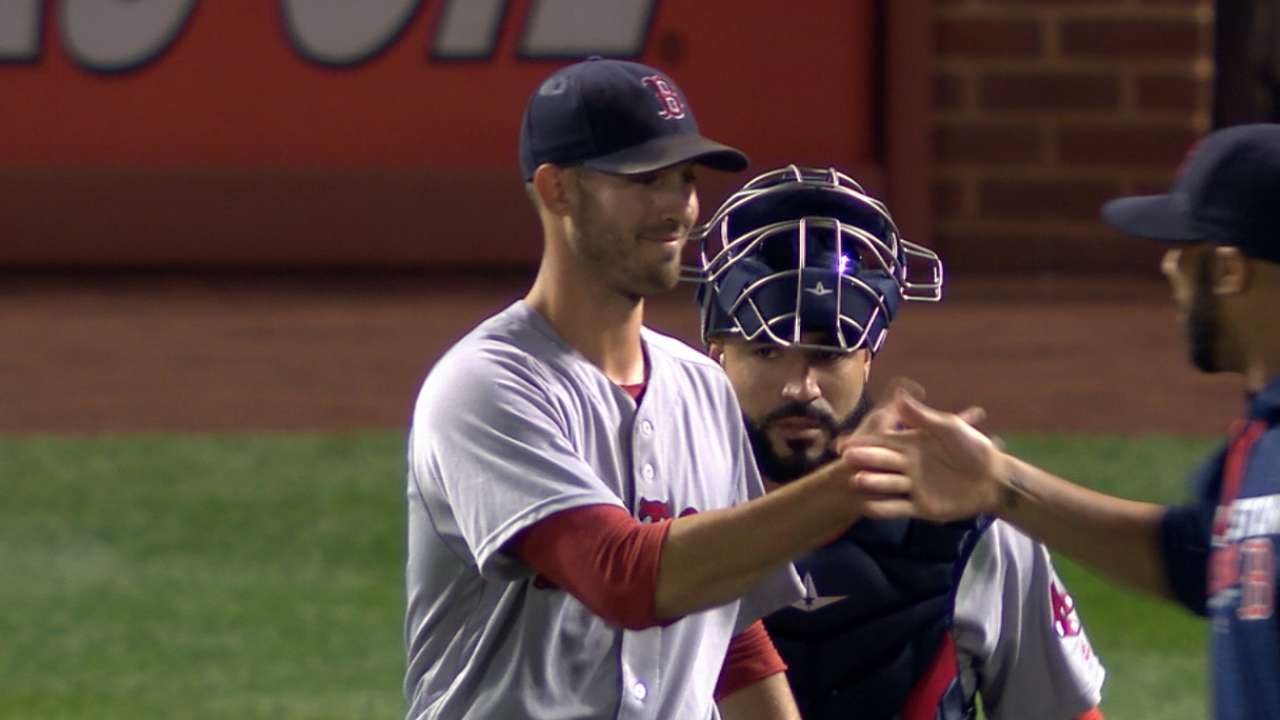 And it's not just that they won their fifth straight Monday, despite all the factors that increased the degree of difficulty, behind a complete game four-hitter from 21-game winner Rick Porcello and two-run homers by Mookie Betts and David Ortiz.
In sweeping the Yankees, the Sox won three of the games after overcoming a deficit of at least three runs. According to the Elias Sports Bureau, it was the first time since 1961 the franchise accomplished that in a series.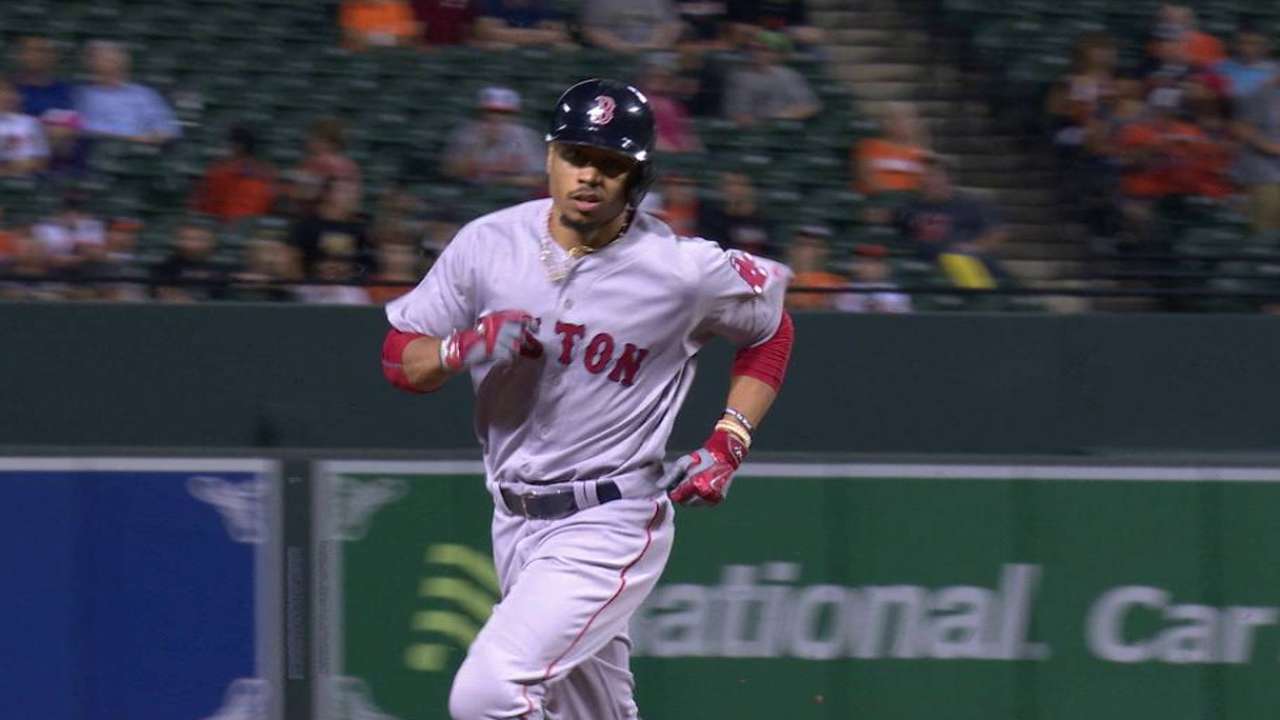 It all started with a walk-off three-run homer by Hanley Ramirez in the bottom of the ninth on Thursday.
There were signs even before that, though, that this team might have something special brewing. Back on Sept. 11 in Toronto, shortstop Troy Tulowitzki hit a grand slam in the bottom of the third that put the Blue Jays ahead and had Rogers Centre rocking. The Red Sox methodically came back to score in the fourth, fifth, sixth and seventh to win.
"We came out with a lot of energy," said manager John Farrell. "We played very good defense right from the get-go ... [and got] a couple ground balls and turn them into outs."
Farrell was referring to shortstop Xander Bogaerts going deep into the hole on Manny Machado in the first and first baseman Ramirez making a terrific stop on a shot just inside the line by J.J. Hardy in the second.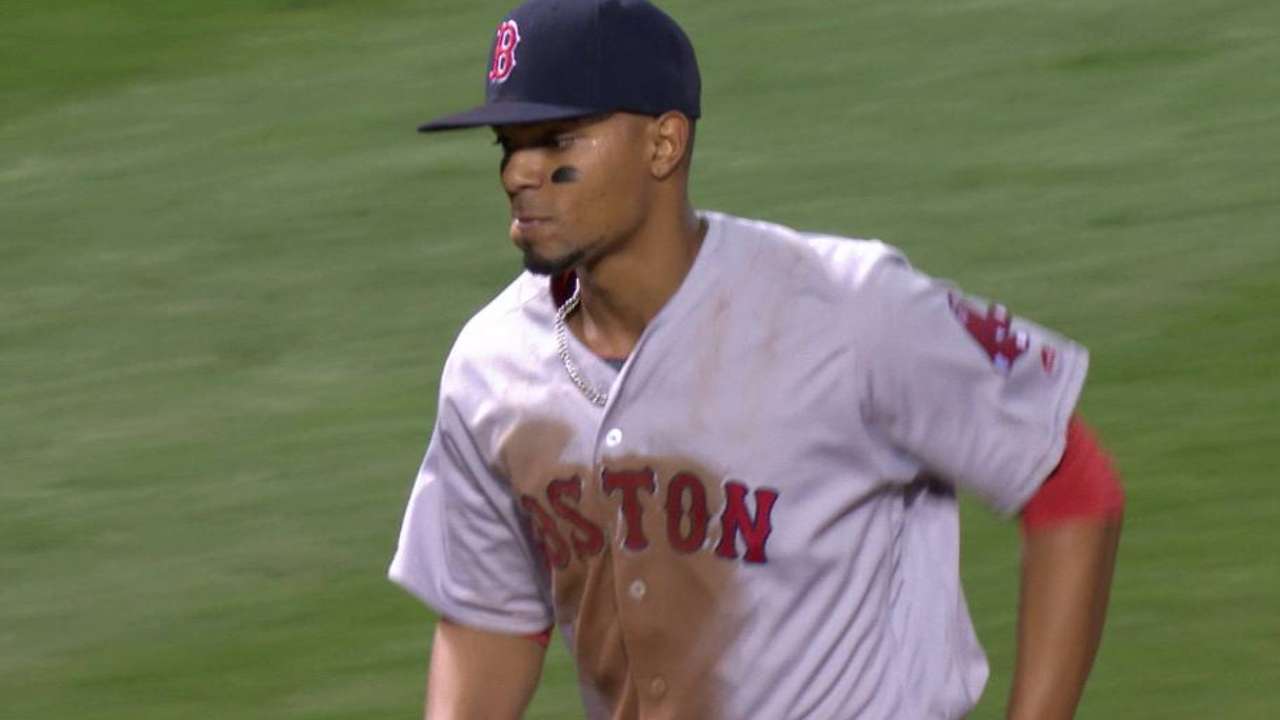 Porcello also noted how impressive it was, under the circumstances, that the lineup tallied five runs in the first five innings.
"They were tremendous, coming out and putting up five runs after a real tough travel night," Porcello said. "That was big."
Betts shrugged when asked about how Boston was able to come out with so much energy on a night when it could have been dragging a little.
"We're a team that has no excuses," Betts said. "We're going to come in here and give it our all. I think it shows that that we have a good mix of young guys who can spark some energy into the older guys and the veterans just kind of carry us through."
Ortiz offered another explanation. There are only two weeks left in the season.
"Every game matters right now," Ortiz said.
That point was hammered home in the fourth inning when Porcello, who hadn't allowed a baserunner to that point, hit Machado with a pitch with two outs. They exchanged words as Machado walked to first base and home-plate umpire Tim Timmons warned both benches.
The Red Sox spent most of the season in second or third place. They now have a four-game lead, their largest cushion of the season.
"No matter whether you're on the bottom or the top, you try to win," Betts said. "When you're on top, you have to keep doing what got you there. And that's what I'm focused on right now. Just to continue playing the game the way we have been and don't change anything.
"We're just coming in and playing the game, you know? We just show up at the yard ready to play every day. We're really relaxed. Just playing the game and having fun."
And, yes, Betts thinks that other teams are starting to recognize that this is a tough, confident team.
"I think we know, and I think everybody else knows, you've got to play 27 outs to beat us -- and we keep that mindset," Betts said. "We're never out of it."
Baseball is a game of streaks and slumps. Even the best hitters and pitchers have off days. That's one reason why the parts of the game that can be maintained can make such a big difference, especially in the playoffs.
It's said, for example, that speed never takes a day off. The same might be said for a hard-nosed toughness, the kind that the Red Sox have been displaying of late.
Paul Hagen is a national columnist for MLB.com. This story was not subject to the approval of Major League Baseball or its clubs.