Hanley, Khris share AL Player of the Week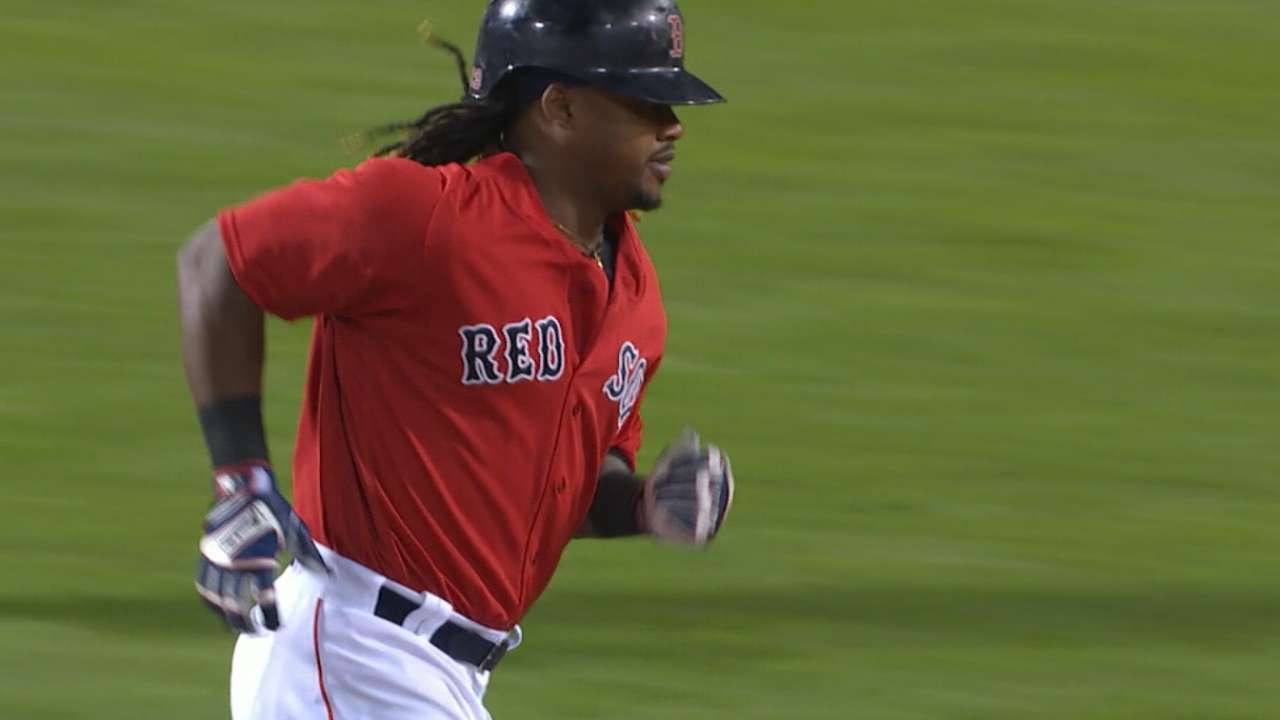 A power barrage last week led to American League Player of the Week honors for Hanley Ramirez and Khris Davis.
Each belted five homers, and they combined for 25 RBIs and posted the two highest OPS marks in the AL -- 1.594 and 1.571, respectively.
Ramirez led the Red Sox to a four-game sweep of the Yankees -- highlighted by a walk-off home run on Thursday in a game they trailed by three runs heading into the ninth -- to give Boston a three-game cushion atop the AL East.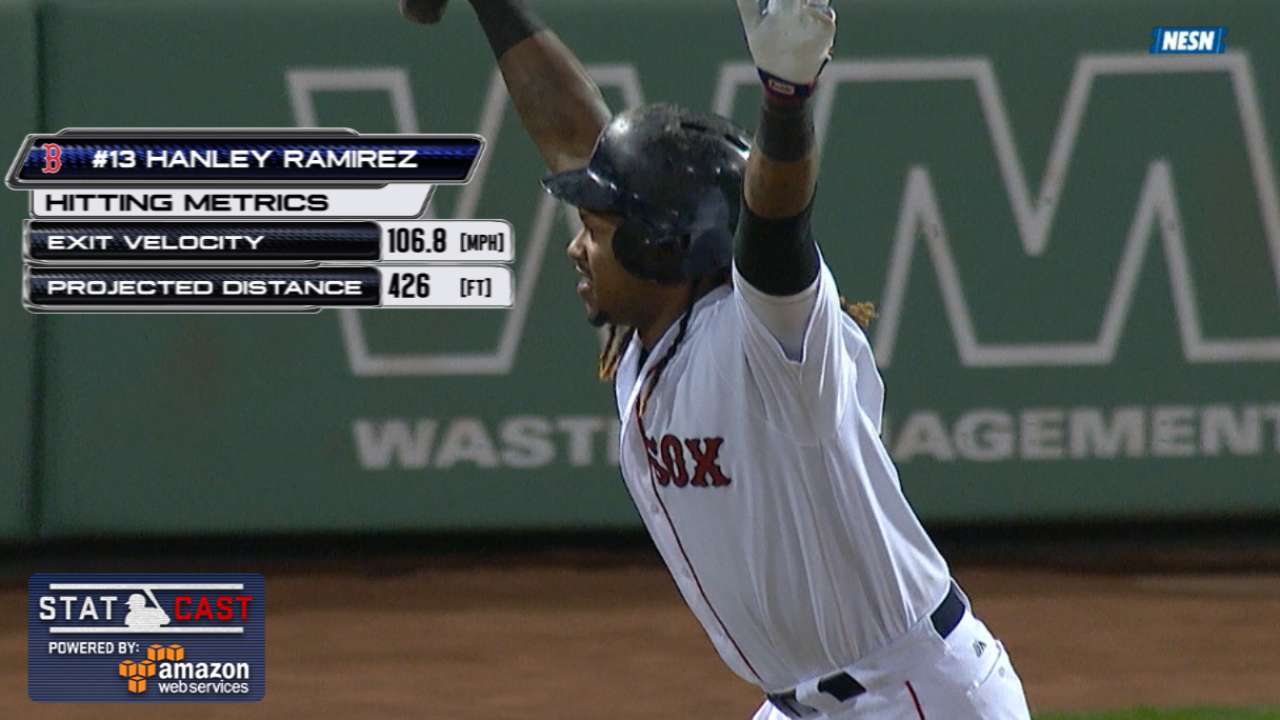 This is the fourth Player of the Week nod for Ramirez, who also received the distinction the week of July 24, his first time getting the honor in the AL. He twice received the honors in the National League in 2007 and '09 with the Marlins.
With 106 RBIs on the year, Ramirez is just two home runs shy of his first career 30-100 season. He's enjoyed much more success and has remained healthy in 2016, his second year in Boston, as his average is up 45 points to .294 and he's played in all but 13 games.
This is the first career Player of the Week honor for Davis, 28, who is playing in his third full season and first in Oakland.
With two homers on Sunday, Davis became just the fifth A's player and the first since 2000 to belt 40 big flies in a season -- joining the likes of Jason Giambi (who won the AL MVP Award that year), Mark McGwire (who did so twice), Reggie Jackson and Jose Canseco.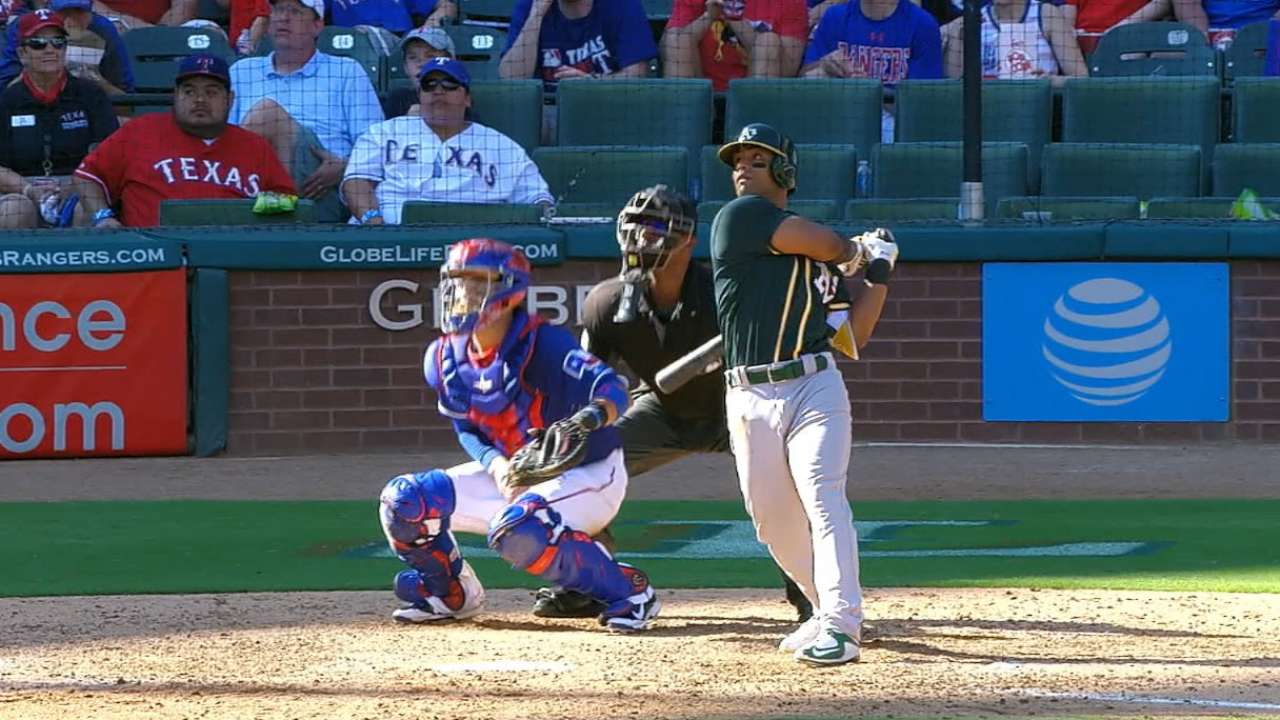 Over the weekend, Davis led the A's to a series win over the first-place Rangers, in which he went 5-for-11 with three homers, three walks and five RBIs.
Daniel Kramer is a reporter for MLB.com based in Denver. Follow him on Twitter at @DKramer_. This story was not subject to the approval of Major League Baseball or its clubs.