MLB.com Columnist
Roger Schlueter
Stats of the Day: Votto's 2nd half one of the best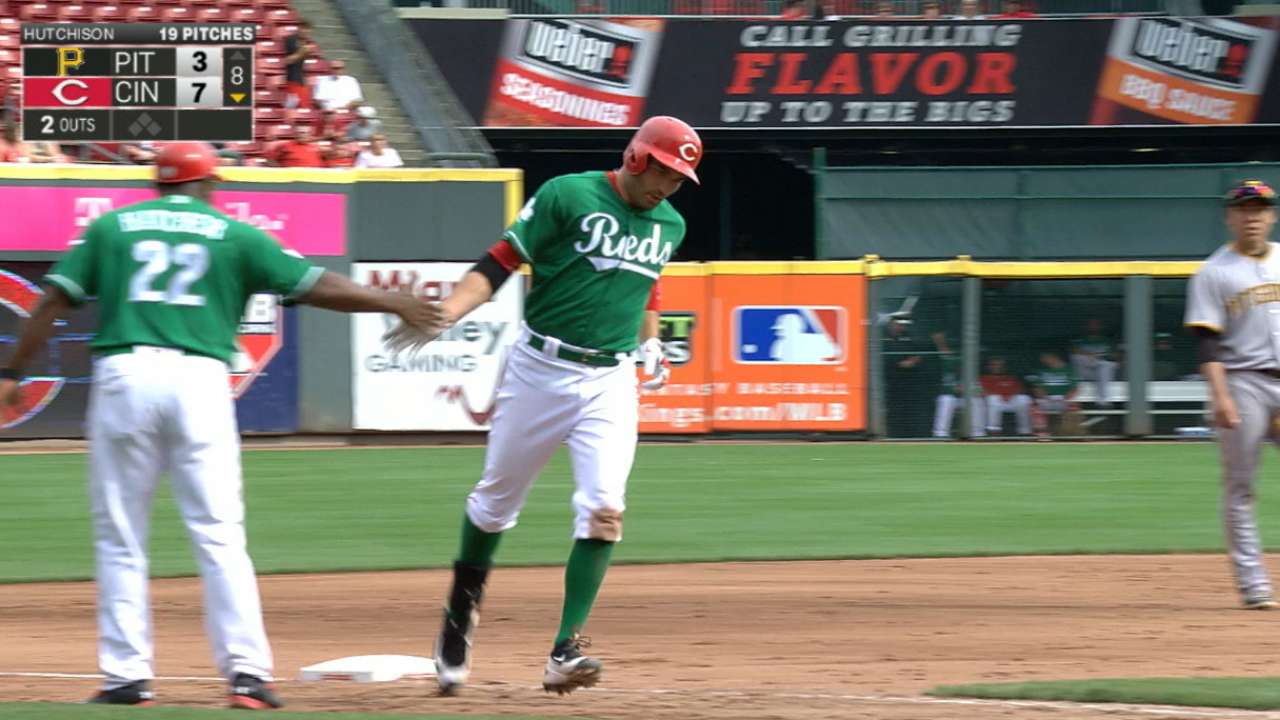 Here are three interesting items from around the big leagues on Sunday …
• Joey Votto went 4-for-4 with a double, a homer and a walk. Thanks to an historic second half, he now has a .319/.432/.531 slash line for the season. In 257 plate appearances since the All-Star break, Votto is hitting .412/.498/.649. There have been three times a player has collected at least 200 plate appearances after the All-Star break and assembled a .400/.500/.600 line while doing so: Ted Williams in 1941 and '57, and Barry Bonds in 2002. The last player to post a .400 average in at least 200 plate appearances after the break was Ichiro Suzuki in 2004, when he batted .429.
• The Orioles got solo homers from Manny Machado and Mark Trumbo and defeated the Rays, 2-1. Machado's homer represented his 76th extra-base hit of the year, which is third in the American League, one ahead of Mookie Betts' tally. The two have made 2016 the 10th season in baseball history to feature multiple players in their age-23 or younger season reach 75 XBH; the first nine: Hank Greenberg, Ducky Medwick and Hal Trosky in 1934; Joe DiMaggio and Trosky in '36; Juan Gonzalez and Ken Griffey Jr. in '93; Vladimir Guerrero, Alex Rodriguez and Scott Rolen in '98; Troy Glaus and Andruw Jones in 2000; Eric Chavez and Albert Pujols in '01; Miguel Cabrera and Grady Sizemore in '06; Prince Fielder and Hanley Ramirez in '07; and Bryce Harper and Mike Trout in '15.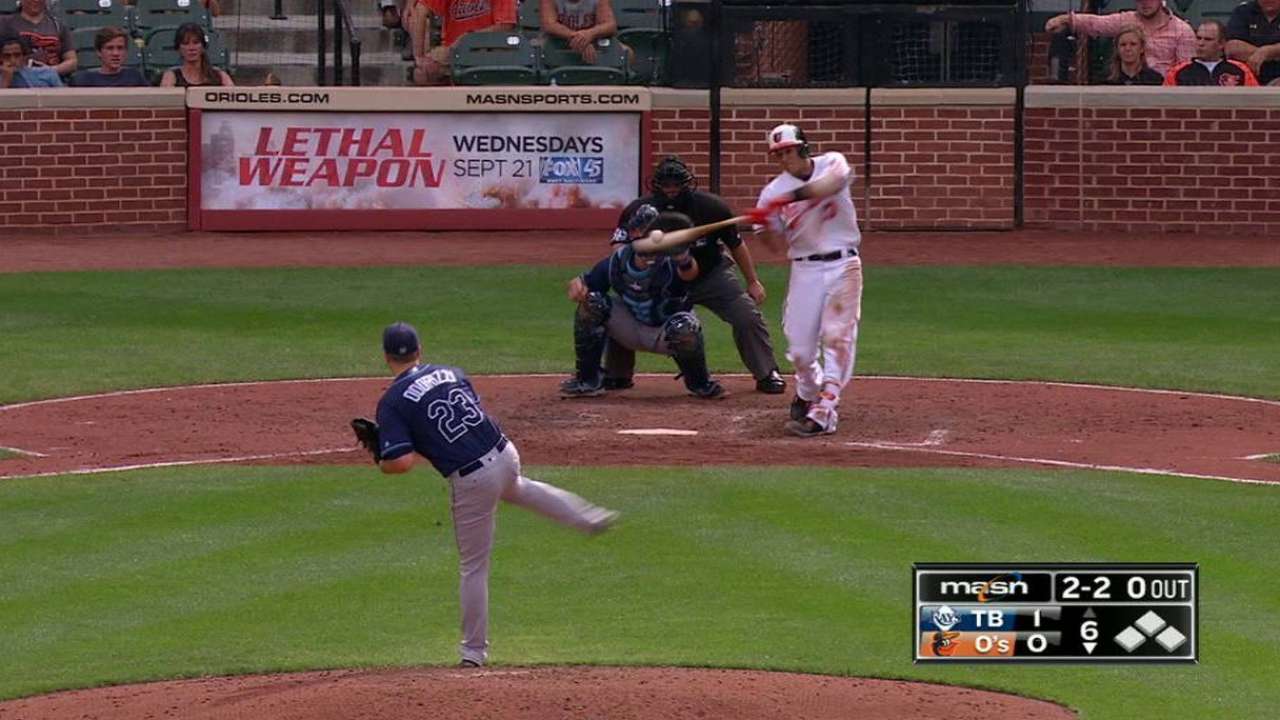 • Phillies shortstop Freddy Galvis connected for his 20th home run. In 2016, there have been 21 middle infielders to have at least 20 home runs, a tally that obliterates the previous high for any season since 1998, when MLB expanded to 30 teams: 13 in 1999 and 2007. In 2016, there have been 10 from second base (since 1998, the previous high was eight, in '09 and '11) and 11 from shortstop (the previous high since 1998 was eight in 2007).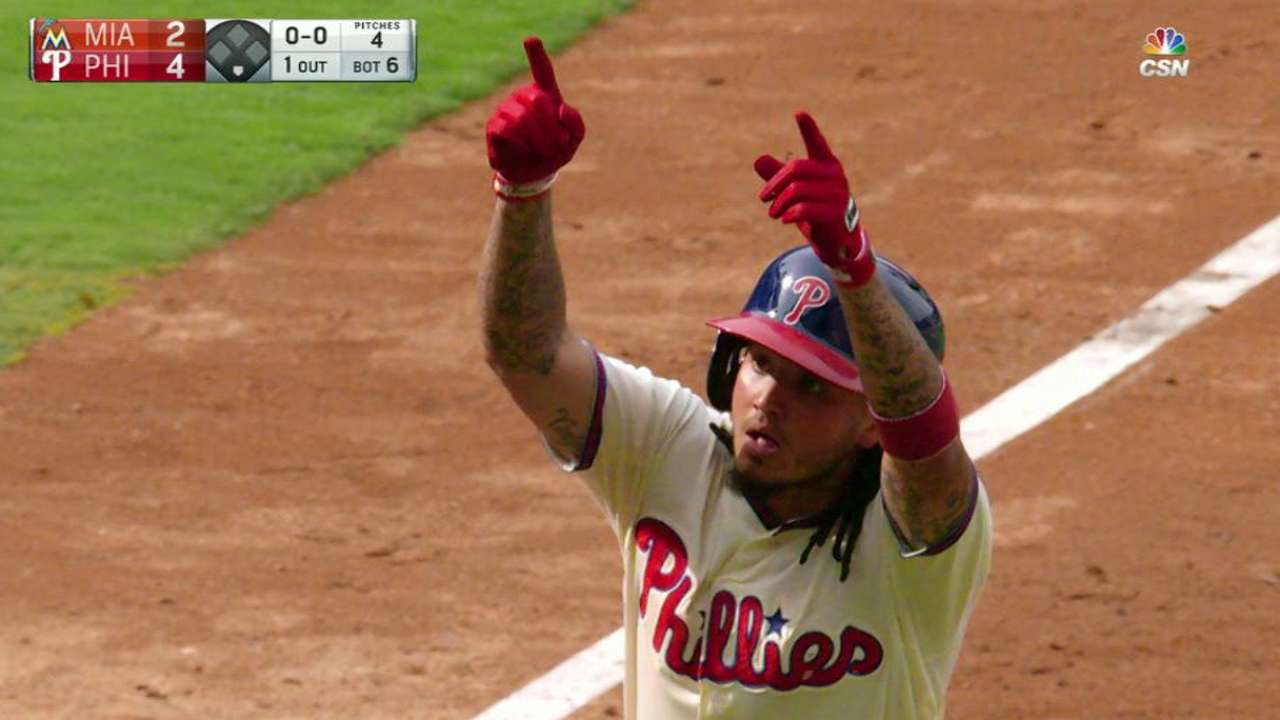 Roger Schlueter is a statistical researcher and writes for MLB.com. This story was not subject to the approval of Major League Baseball or its clubs.