Vote: MLB Awards balloting begins
Fans have say in who takes home hardware for 2016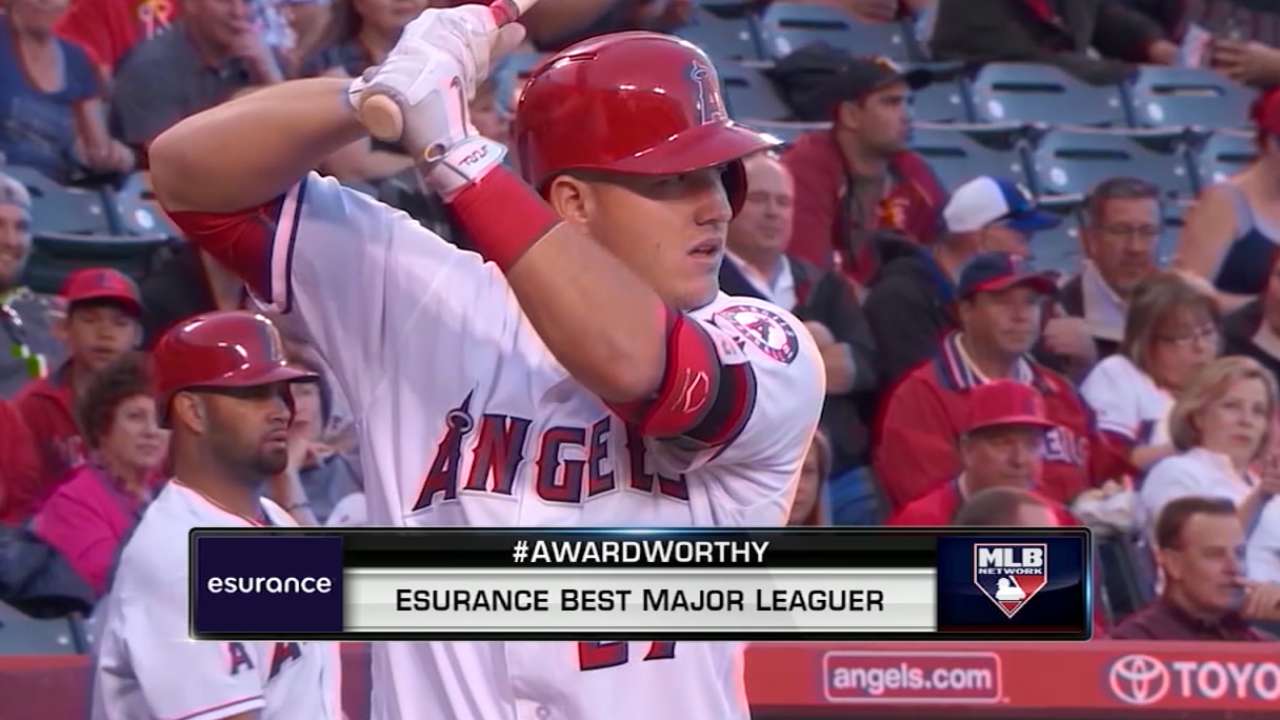 Voting is underway through Nov. 11 at MLB.com/awards to help decide the annual Esurance MLB Awards, recognizing 20 suspenseful categories and starting right now with Best Major Leaguer, Best Hitter, Best Pitcher and Best Rookie.
The Esurance MLB Awards annually honor Major League Baseball's greatest achievements as part of an industry-wide balloting process that includes five groups, each of which accounts for 20 percent of the overall vote: media, front-office personnel, retired MLB players, Society for American Baseball Research (SABR) voters and fans like you at MLB.com.
Baseball already has the most prestigious awards season in professional sports, and this is your chance to have a big say in some of that hardware distribution. You have watched the action since Spring Training, you have shared all those social media posts, you caught the foul balls, you played highlight after highlight and voted for All-Stars. Now your moment has arrived.
Here is a look at your first four categories, starting with the biggest prize:
Best Major Leaguer
The great Willie Mays once said, "I think I was the best baseball player I ever saw." Well, it's time for you to think hard about who was the "best baseball player" in 2016, and you'd better bring that same kind of Willie Mays confidence to your own vote here because these are your five amazing choices, with WAR in parentheses.
Astros second baseman Jose Altuve (7.7), Red Sox right fielder Mookie Betts (8.4), Cubs third baseman Kris Bryant (7.1), Blue Jays third baseman Josh Donaldson (6.9) and Angels center fielder Mike Trout (9.4). We're looking for the best of the best. Simple, right?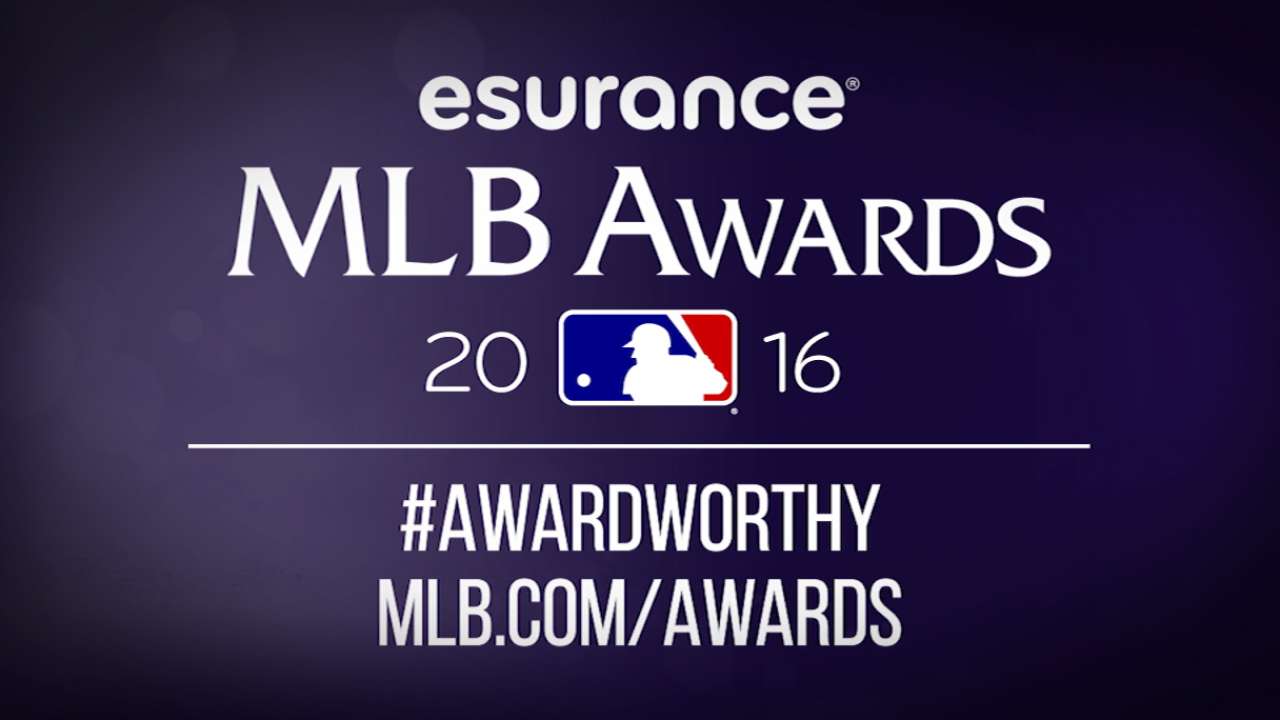 Best Hitter
Nominees include Altuve, Bryant, Trout, Nationals second baseman Daniel Murphy and Red Sox designated hitter David Ortiz. Altuve and Murphy are working on batting titles, and Bryant makes everyone at Wrigley Field happy. Trout's homers are down in 2016, but that seems kind of nitpicky considering his overall numbers. It's not like Big Papi needs more firepower to get your vote, but that whole swan song thing could be an X-factor.
This is changed from last year's Best Everyday Player category, as it does not count stolen bases or defense.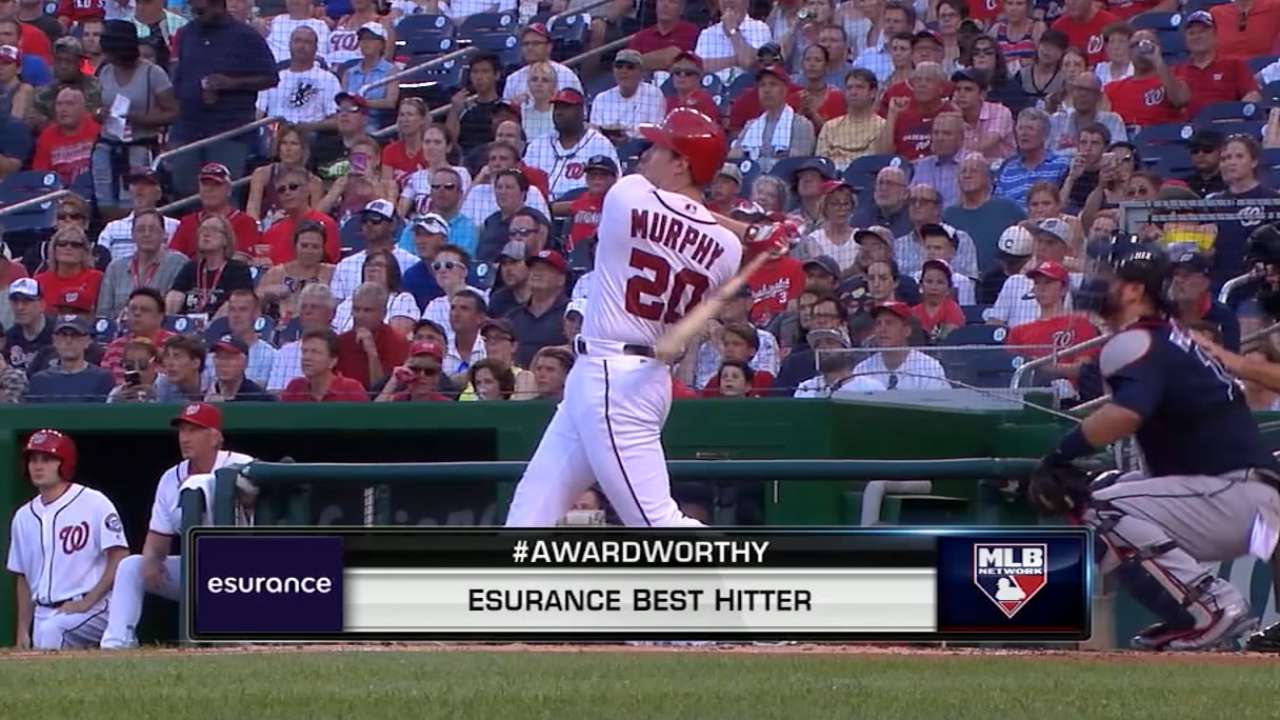 Best Pitcher
Madison Bumgarner of the Giants, Kyle Hendricks and Jon Lester of the Cubs, Corey Kluber of the Indians and Max Scherzer of the Nationals are your options. Kluber is the only American League nominee, but is he also the best pitcher in MLB? What do you value most? Scherzer's MLB-high strikeouts or Hendricks' MLB-low ERA? Lester's 18 starts of no more than one run allowed? Bumgarner's overall dominance, not to mention his almost legendary value at the plate? Put it all together and choose one uber-arm.
Starters and relievers were all considered for this award, which was Best Starter in 2015.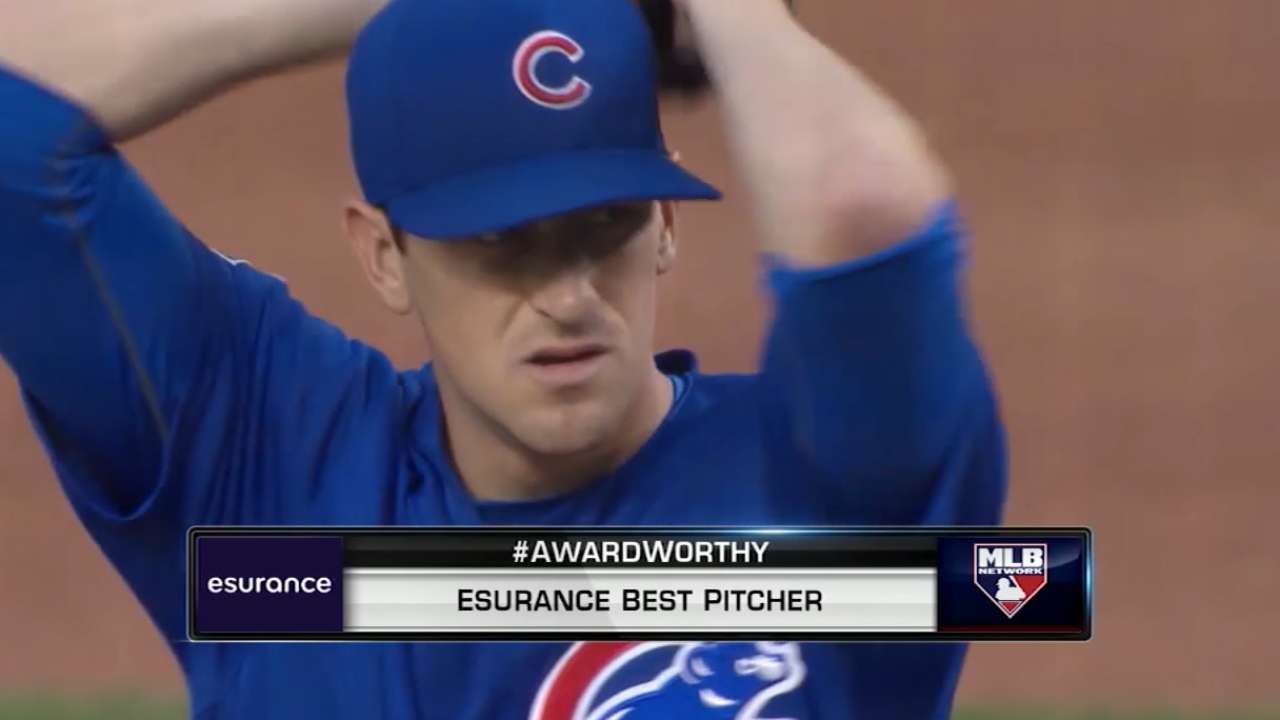 Best Rookie
Dodgers shortstop Corey Seager and Tigers right-hander Michael Fulmer have drawn most of the buzz over this award throughout the summer, but they've got company. Is there enough body of evidence to go with Yankees catcher Gary Sanchez and his phenomenal emergence? Tyler Naquin has helped fuel Cleveland's 2016 rise, and you have to wonder if his inside-the-park walk-off on Aug. 20 will just keep everyone talking through this ballot. Trea Turner of the Nationals was the NL Rookie of the Month for August; does that momentum continue?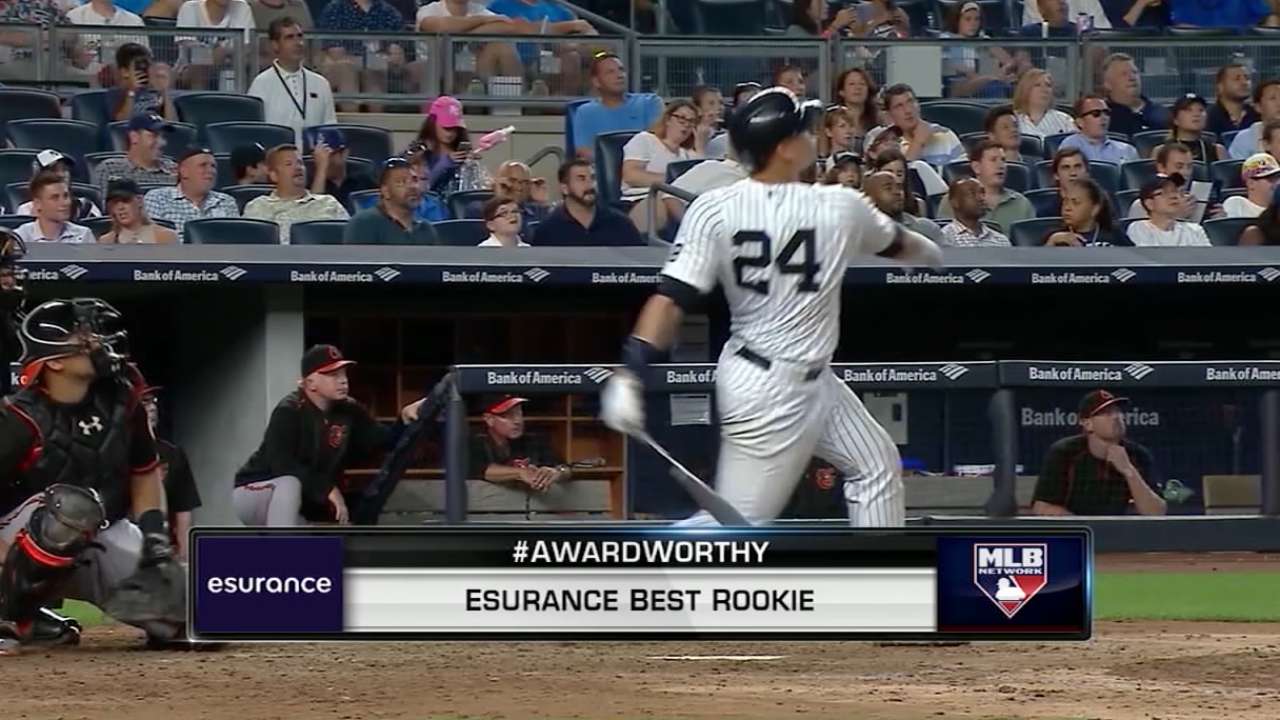 The MLB Awards are an all-inclusive program, encompassing the top players and performances from both the AL and the National League, broken into 20 categories from Opening Day through the end of the postseason.
Individual awards will go to the Best Major Leaguer in addition to the winners in the following categories: Best Hitter, Pitcher, Rookie, Defensive Player, Manager, Executive, Social Media Personality and Postseason Performer.
Winners will also be recognized for the year's Best Offensive Play, Defensive Play, Moment, Single-Game Performance, Social Media Post, Fan Catch, Interview, Broadcast Call, Player-Fan Interaction and Trending Topic.
Voting began Monday on MLB.com/awards, one hour after the inaugural Esurance MLB Fans of the Year winners were announced.
Voting for the MLB Awards will remain open until 2 p.m. ET on Nov. 11 by visiting MLB.com/awards. Winners will be announced Nov. 18 live on MLB Network and MLB.com.
Mark Newman is enterprise editor of MLB.com. Read and join other baseball fans on his MLB.com community blog. This story was not subject to the approval of Major League Baseball or its clubs.