Positioning, totality of trip make LA loss sting less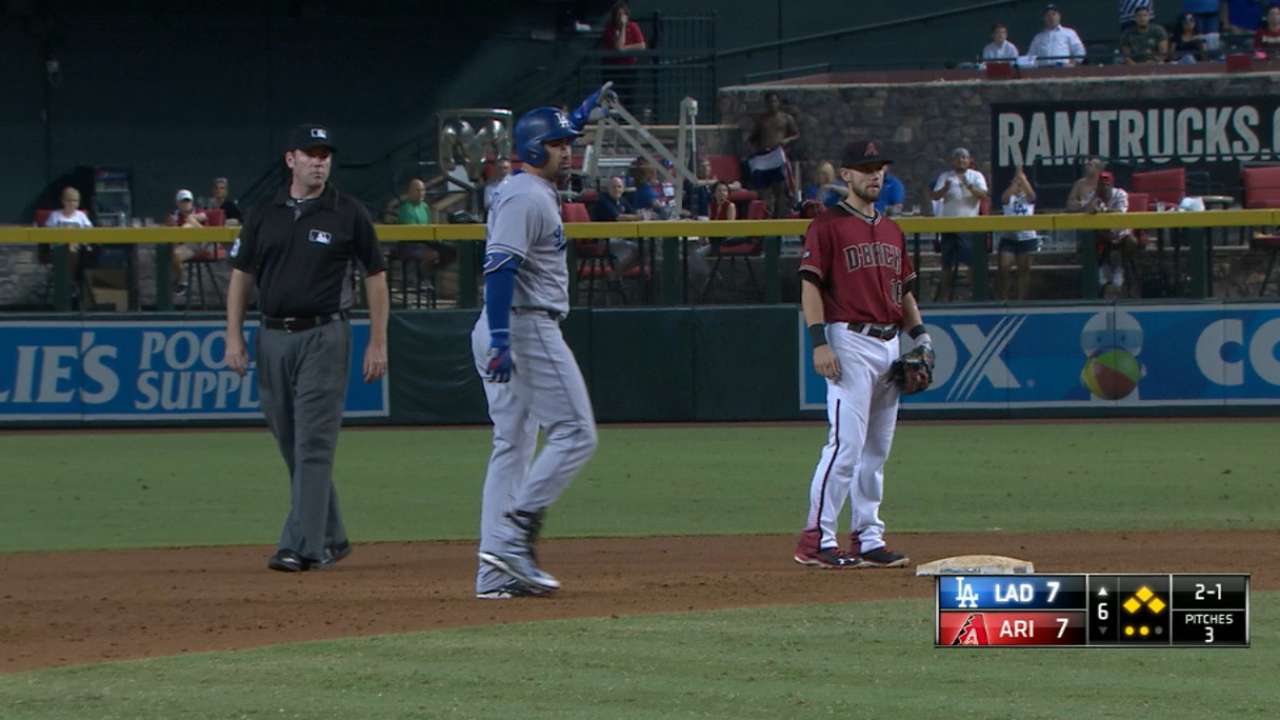 PHOENIX -- The Dodgers concluded their 10-game, three-city road trip with a wild 10-9 walk-off loss to the D-backs in 12 innings on Sunday, and they still moved closer to a fourth consecutive division title as the Giants also lost.
That last part, which cut the magic number to nine, made Brandon Drury's game-ending single easier for the Dodgers to swallow.
"It does," conceded manager Dave Roberts. "Where we're at right now in the win-loss column in the standings (five in front with 13 games to play), we've put ourselves in a good position. This has been a long road trip. Where we're at in the year, it was a tough one to get through. For us to get through it the way we did (5-5) is encouraging. We've been waiting for this series for a while, and we're playing good baseball."
"This series," of course, is the showdown with the Giants that opens at Dodger Stadium on Monday night, the first of six head-to-head matches between the clubs that Roberts said before the game offers his team the chance to deliver a knockout blow.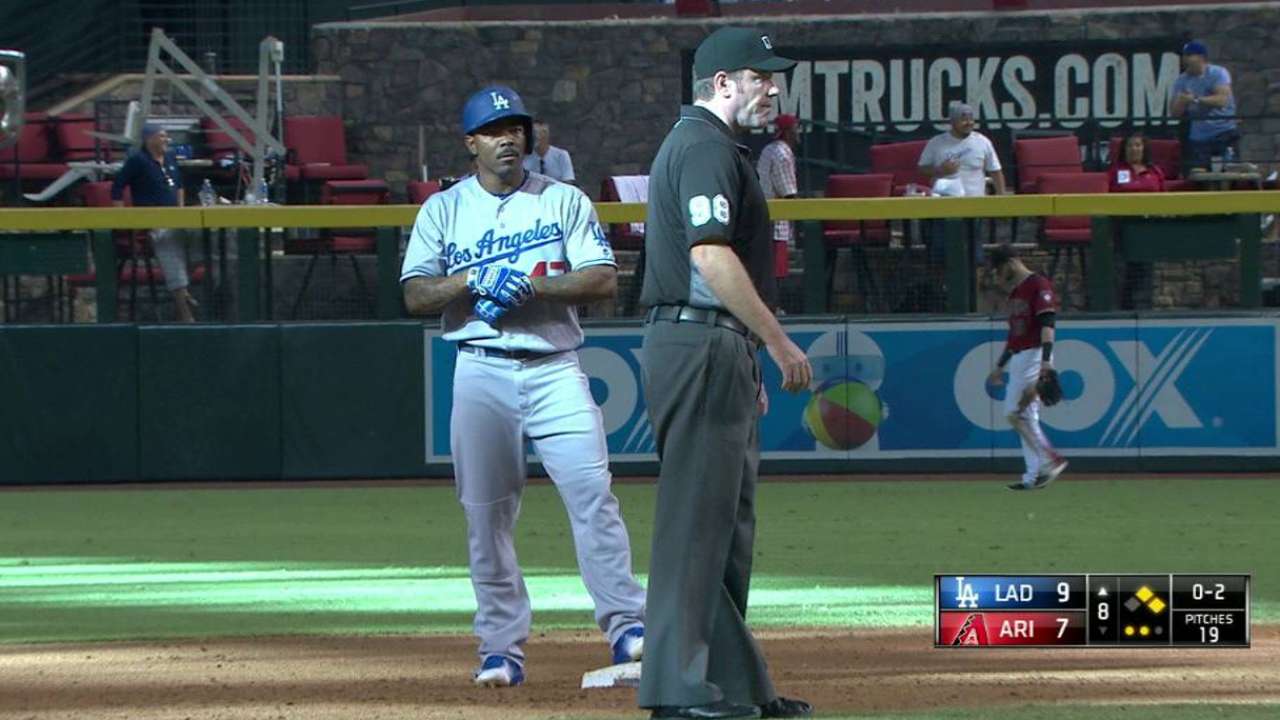 This game saw the Dodgers fall behind 7-1, rally to tie it in a six-run sixth inning, go ahead on Howie Kendrick's two-run double in the eighth, fall back into a tie on Chris Owings' eighth-inning homer off Louis Coleman, and then surrender the game-winner off Ross Stripling, set up when Paul Goldschmidt outhustled center fielder Yasiel Puig for a double.
Roberts went into the Sunday series finale with one of those Spring Training split-squad lineups, featuring four rookies and five players who spent time in the Minor Leagues this year. The game started with rookie Jose De Leon unable to get out of the fourth inning and finished with converted starter Stripling, the last of nine pitchers, taking the loss despite four solid innings.
Not included in the nine pitchers were the usual late-innings arms of Kenley Jansen, Joe Blanton, Pedro Baez and Grant Dayton, rested for this game because of recent usage and the importance of the next three games against the Giants.
"We got beat today, but I like our fight to be down like that and battle back with six on the board," said Roberts. "Even what Ross did, give us four innings out of the 'pen where Jansen, Baez, Blanton and Dayton, those guys are going to be down regardless. They've been used a lot, it's a a decision I made before the game, and with the arms at our disposal, I felt good about it and I wasn't going to waver. Strip pitched a heck of a game."
The Dodgers used every available position player except injured catcher Yasmani Grandal, shifting Puig from right field to center after Joc Pederson was ejected for arguing a called strikeout, which ultimately impacted the final inning.
Ken Gurnick has covered the Dodgers since 1989 and for MLB.com since 2001. This story was not subject to the approval of Major League Baseball or its clubs.