Miranda more than holding his own as rookie
Left-hander playing big role in Seattle's postseason push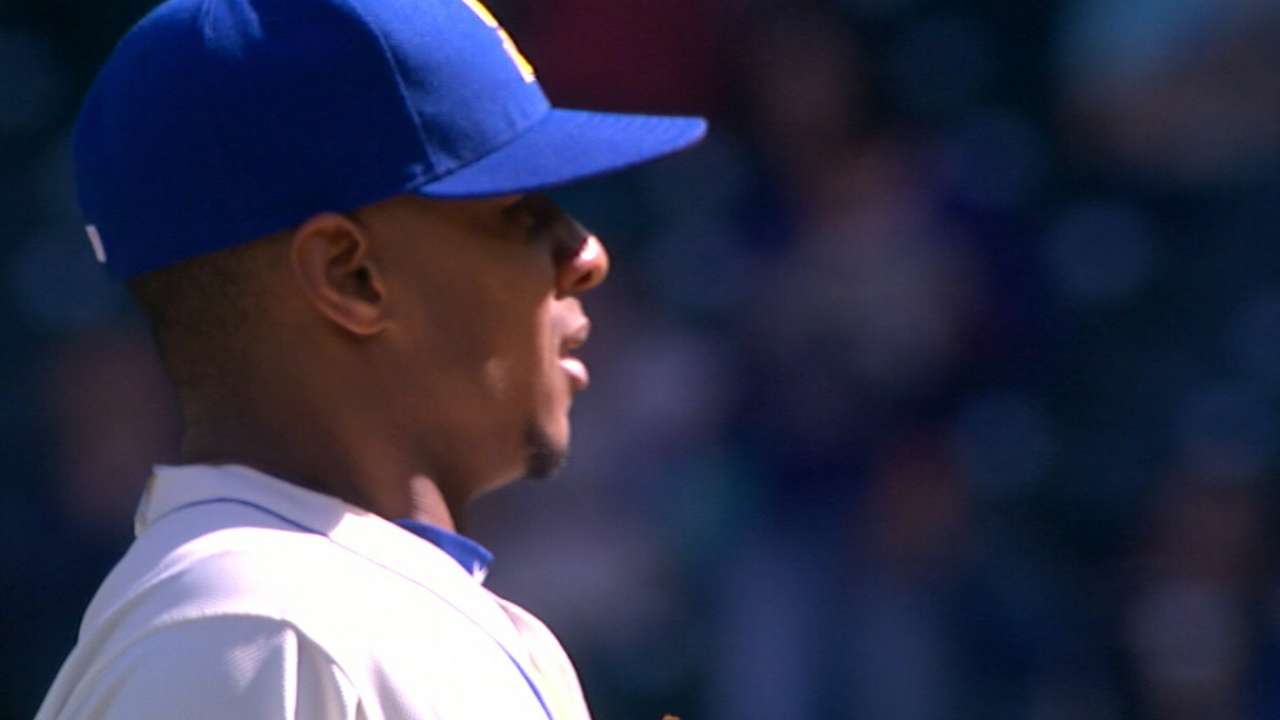 SEATTLE-- Ariel Miranda is hitting his stride at the perfect time for the Mariners. The rookie left-hander extended his winning streak to four games in Seattle's 7-3 victory over the Astros on Sunday.
"He believes in himself," manager Scott Servais said. "And I think that's half the battle. At this level you have to believe you belong and that you can contribute on a winning team, and that's what he's doing right now."
Miranda allowed only three hits, two of which were solo home runs, and struck out a career-high eight batters in his two-run, seven-inning effort. The win kept the Mariners from being swept by the Astros and gave them a boost in their pursuit of an American League Wild Card spot: They trail Toronto by two games.
"I'm really thankful and grateful for the opportunity that I've gotten here in Seattle," Miranda said through interpreter Fernando Alcala. "It's an opportunity that I may not have gotten in Baltimore, so I'm going to take advantage of this and keep going."
Miranda only pitched two innings of relief for the Orioles, but he has gone 4-1 as a Mariners starter since they acquired him from the Orioles for Wade Miley on July 31. Sunday was only Miranda's 10th big league appearance and eighth start.
"When he's feeling good about his stuff and trusting it, he can just attack guys and work ahead," catcher Mike Zunino said. "His first couple outings he was trying to be too fine, and he's really not that type of pitcher. He's got to trust his stuff in the zone and let guys be aggressive on him."
The homer Miranda gave up to George Springer in the third inning snapped a streak of 19 innings without an earned run that stretched back to the first inning of his start against the Angels on Sept. 2. He gave up a second homer to Carlos Correa, who drove a high fastball over the center-field fence in the seventh.
"Besides those two pitches, every pitch was pretty much right on," Zunino said. "It's nice when he can do that and stay down in the zone the majority of the game. And he is a pitcher that can use that fastball up in the zone, but sparingly, and I think he did a good job of that today."
Maddie Lee is a reporter for MLB.com based in Seattle. This story was not subject to the approval of Major League Baseball or its clubs.