Carter making up for K's with massive homers
Slugger sets Brewers' single-season strikeout record before clubbing 36th dinger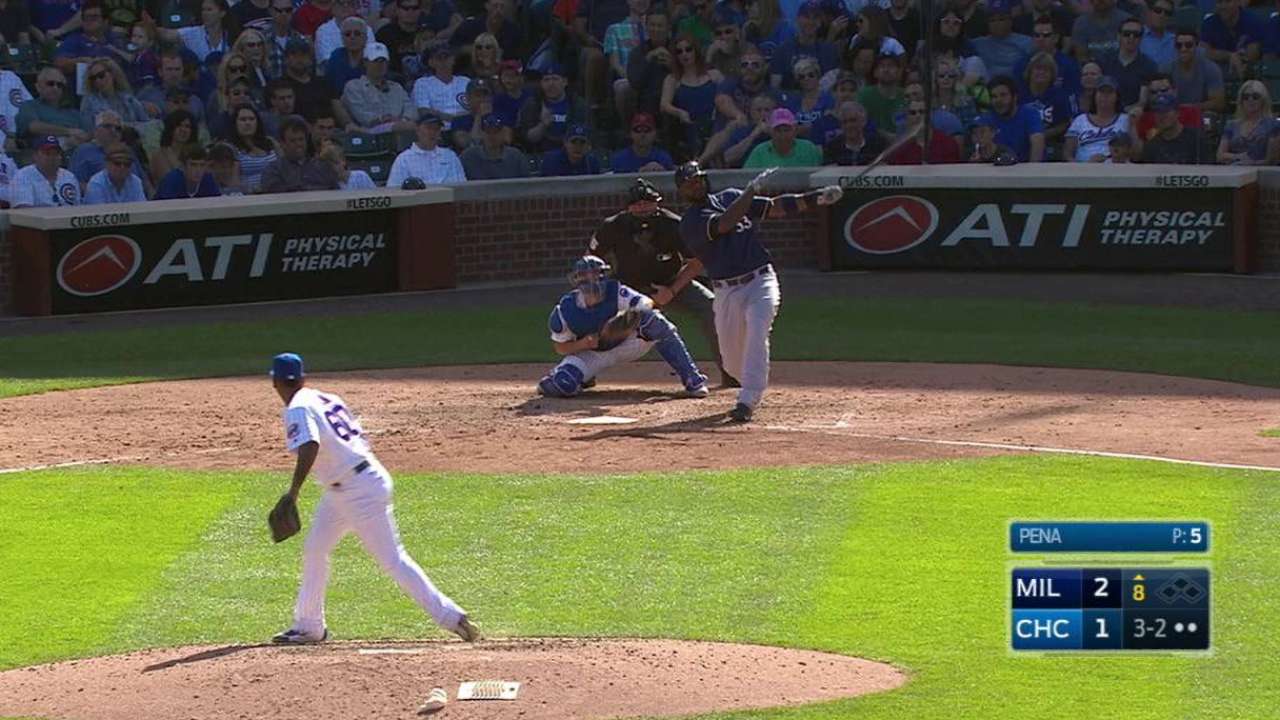 CHICAGO -- It's not that strikeouts don't mean anything to Chris Carter, because they do.
The hulking first baseman doesn't like striking out so often, but he and the Brewers do enjoy seeing baseballs leave his bat at high rates of speed, headed for destinations far over the outfield wall.
Taking that into consideration, Carter's three strikeouts in the Brewers' 3-1 win over the Cubs on Sunday were just hazards of the job. They pushed his season total to a franchise-record 191, but there was also a pay off. Carter hit a towering solo home run in the eighth inning for an important insurance run. According to Statcast™, the homer had a launch angle of 44 degrees, with an exit velocity of 108 mph and a projected distance of 366 feet.
"Well, that's why he's in there," Brewers manager Craig Counsell said. "There were three strikeouts to start the game, but then there's a homer in there that produces a run. Today was a difficult day to get the ball out of the park. The wind was blowing in. It was a completely different environment than the last two days."
It took a big bat like Carter's to get one out, and once again he delivered with his 36th homer of the season, one shy of his career high set in 2014 with the Astros.
It was the second consecutive day he hit a big home run in a game that he also entered the Brewers' record books for striking out. During Milwaukee's 11-3 win Saturday, Carter hit the third grand slam of his career in the ninth inning, just one at-bat after striking out to tie Jose Hernandez for the previous franchise record of 188, which Hernandez set in 2002. Statcast™ measured Carter's grand slam with a projected distance of 438 feet, an exit velocity of 110 mph and a launch angle of 34 degrees.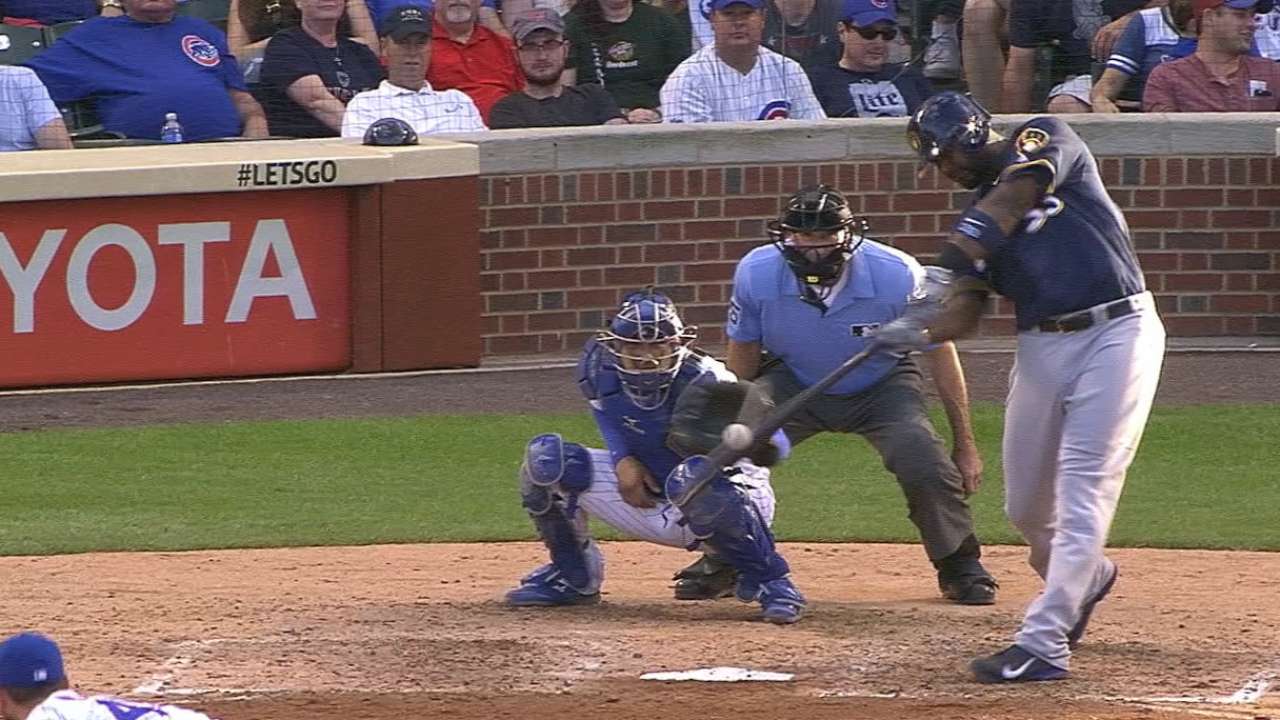 "It's not something I really accept or think is OK," Carter said, after hitting the slam. "I want to put the ball in play more, but it's something that comes with the power ... just try to get a pitch to hit and something I can drive."
As long as he keeps driving those pitches long distances, the Brewers will live with the strikeouts. Milwaukee traded Jonathan Lucroy to the Rangers at the non-waiver Trade Deadline, which subtracted some protection behind Ryan Braun in the lineup, but the Brewers still have Carter around.
"We're looking at the total offensive production that he can provide, and he's provided offense for us," Counsell said. "So, with it [comes] strikeouts. That's how Chris does it."
Brian Hedger is a contributor to MLB.com based in Chicago. This story was not subject to the approval of Major League Baseball or its clubs.