Hendricks shows growth by adjusting in-game
Cubs righty mixes in other pitches after losing command of two-seamer vs. Crew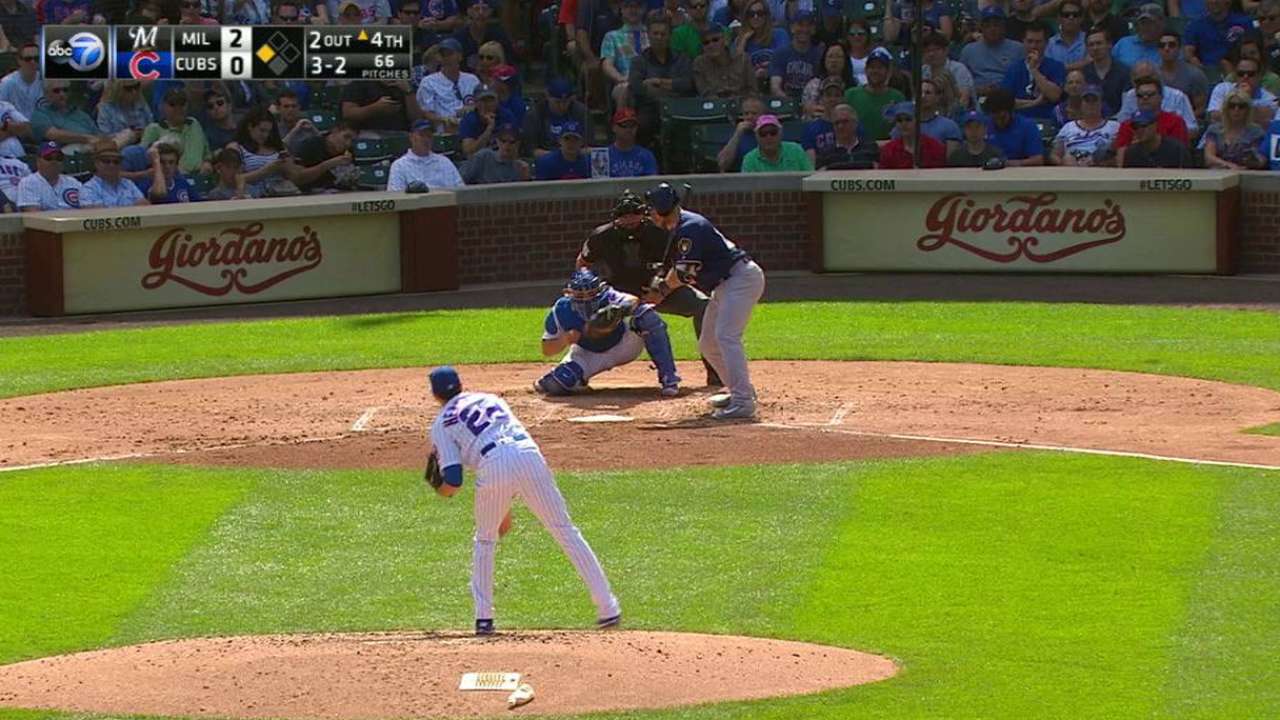 CHICAGO -- A year ago, Kyle Hendricks would have given up two runs in the second inning and most likely would have struggled to get back on track. On Sunday, the Cubs right-hander showed how far he's come as a pitcher, even if he didn't get the win.
A leading National League Cy Young Award candidate, Hendricks took the loss in the Cubs' 3-1 setback to the Brewers at Wrigley Field. It was the 21st straight start in which the right-hander has given up three or fewer earned runs, the longest stretch by a Major League pitcher this year. He was charged with two runs over six innings, and his ERA is now 2.06, still best in the Majors.
Hendricks' performances this year are a perfect example of why Cy Young voters need to look at more than a pitcher's record, Cubs manager Joe Maddon said.
"Here's a guy who we have not supported run-wise a lot this year," Maddon said. "He definitely pitched well enough to win. It's just unfortunate. He didn't have his best stuff, but nine punchouts and two runs over six innings is a pretty good day."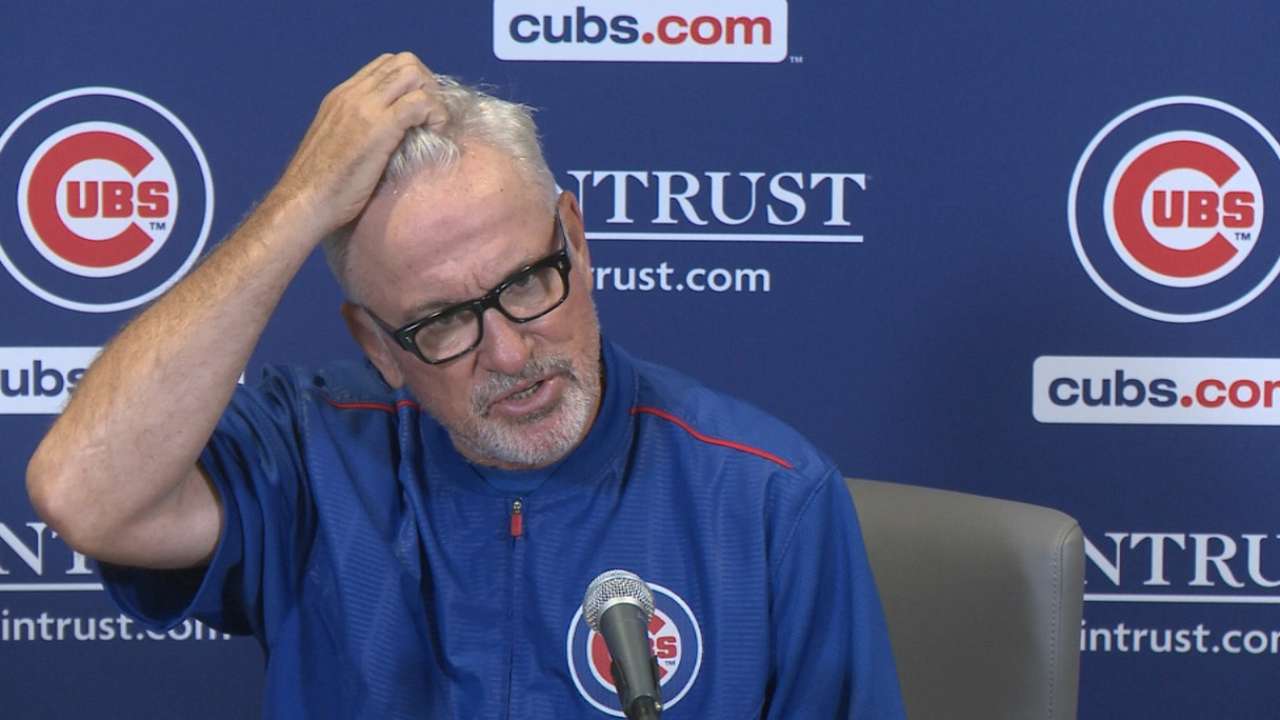 At Wrigley, Hendricks is 9-2 with a 1.32 ERA in 14 starts and one relief appearance, and the Cubs are 10-5 in those games. His only other loss at home came in his first start here on April 15 against the Rockies.
Hendricks struck out the side in the first, but the Brewers then jumped on him in the second as Hernan Perez singled, and he scored two outs later on Martin Maldonado's single. After a Michael Reed single, opposing pitcher Wily Peralta hit an RBI single to give the Brewers a 2-0 lead. Hendricks said he lost his two-seam fastball command during -- and after -- that inning.
"Going back to last year, I wouldn't have used my curveball, I wouldn't have used my four-seam like I did today," he said of how he adjusted. "I would've stuck with two-seam, changeup. Last year, by the third time through the order, I was getting hit around a little bit. To have the awareness to mix other pitches in is an adjustment I've made this year that I didn't do last year."
Hendricks did his part with two singles, and had to hustle in the fourth to beat a throw.
"That's the most effort I think I've given in a while," he said. "It got off my knuckles and I didn't see it right away. I barely made it -- thank God."
He remembers the last player who didn't follow Maddon's "Respect 90" mantra down the line and said that person is still being razzed.
Teams are batting .201 against the soft-throwing right-hander, and his 15-8 record is still respectable. What tells him that he's having a good year?
"The at-bats that are being put together against me," Hendricks said. "The at-bats last year, I could tell so many more comfortable swings, more contact. Now I can see that hitters are more off-balance. I know I can go to a certain pitch and I'm getting weak contact most of the time."
And it's working.
Carrie Muskat has covered the Cubs since 1987, and for MLB.com since 2001. She writes a blog, Muskat Ramblings. You can follow her on Twitter @CarrieMuskat and listen to her podcast. This story was not subject to the approval of Major League Baseball or its clubs.