Papi recharges batteries before Orioles series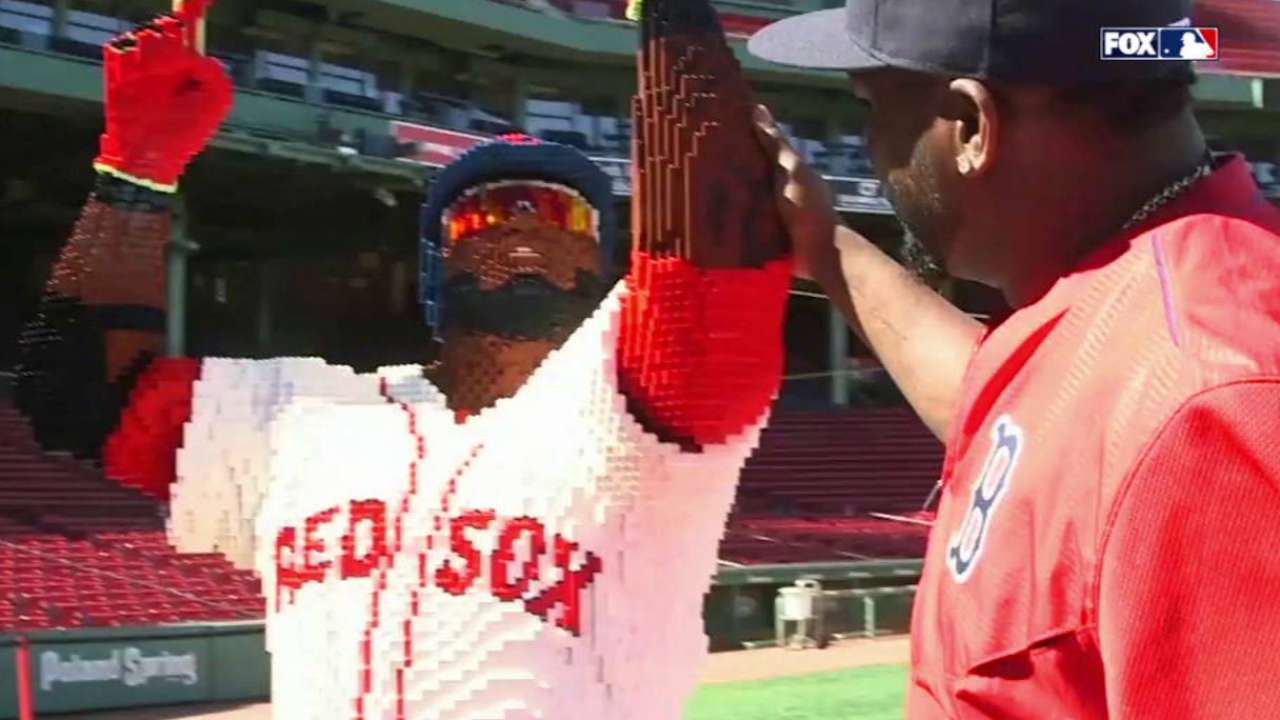 BOSTON -- The Red Sox didn't have David Ortiz's big bat in the lineup for their Sunday night finale against the Yankees.
With a late night of travel followed by seven straight road games, manager John Farrell huddled with Ortiz and decided that this was the night that made sense to get him off his feet.
This was a change, of course, from Thursday afternoon, when Farrell said it was possible Ortiz would start every game for the rest of the season.
"When I talked with David after Friday night's game, in large part because of the number of times he was on base and the extent to which he ran, with a quick turnaround on Saturday, we talked about the upcoming two days -- yesterday and today," said Farrell. "With the late-night arrival, likely four right-handed starters in Baltimore, we felt like this was the day to give him down."
Ortiz has made life challenging on his body with such a productive season. In particular, the 47 doubles have taken their toll on Ortiz's feet.
"It was before the All-Star break where you look up and he's already in the low-30s, and at that point you look up and it's a little bit of a head-scratcher," said Farrell. "To see that number of doubles hit in this, what would be his last year, that's a crazy amount if you ask me. A crazy amount. He's got a chance to have 50-plus doubles, 35-plus home runs, that's a career for a lot of guys."
Ortiz spent the early afternoon on Sunday in Foxboro, Mass., where the New England Patriots honored him prior to their game for his career. Big Papi was hard to miss on the sideline, first wearing a Patriots jersey with Number 34 on it and then switching to a No. 12 in honor of Tom Brady.
Ian Browne has covered the Red Sox for MLB.com since 2002. Follow him on Twitter @IanMBrowne and Facebook. This story was not subject to the approval of Major League Baseball or its clubs.