Pederson ejected for arguing called strike 3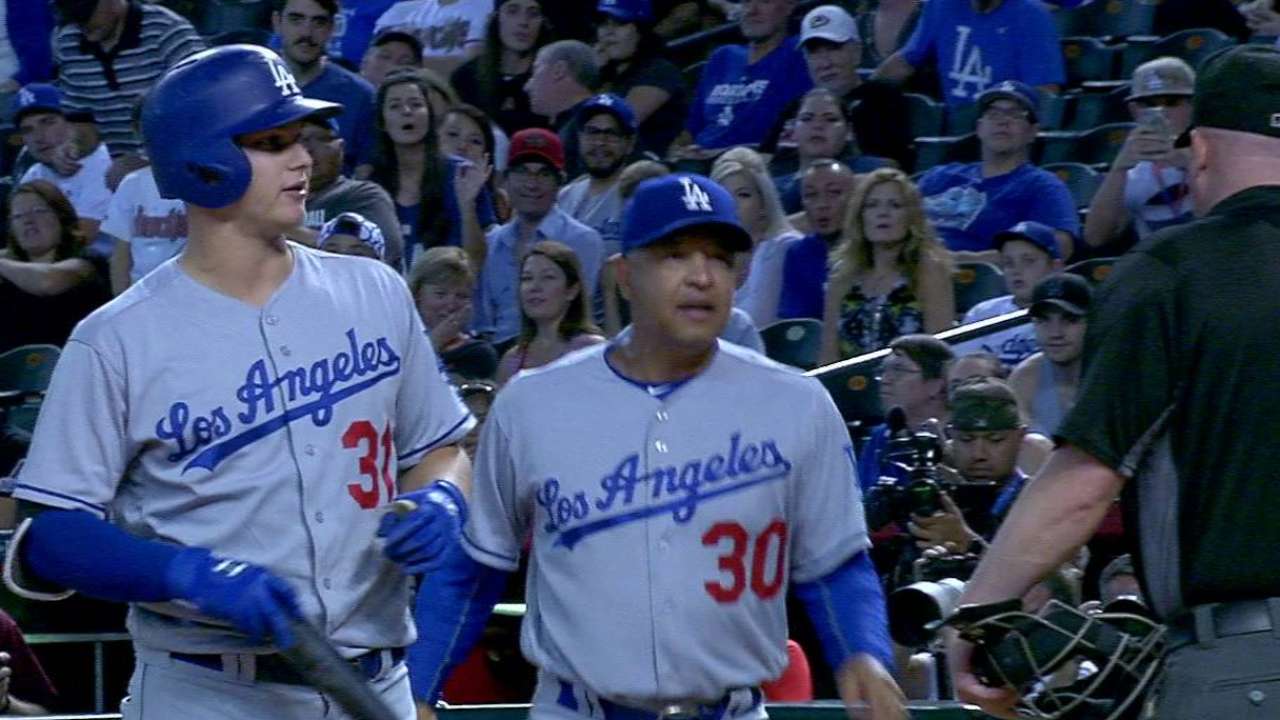 PHOENIX -- Dodgers outfielder Joc Pederson was ejected from Sunday's 10-9 loss to the D-backs for arguing a called strike three with home-plate umpire Ryan Blakney in the eighth inning of a tied game.
Pederson, who walked when he pinch-hit for Charlie Culberson in the sixth, pointed to show that the pitch was outside, said something and was quickly ejected by Blakney, who had just heard a similar complaint from Arizona pinch-hitter Rickie Weeks Jr. on a called strikeout to end the seventh inning.
It was Pederson's first ejection of the season and the fifth for a Dodger.
Ken Gurnick has covered the Dodgers since 1989 and for MLB.com since 2001. This story was not subject to the approval of Major League Baseball or its clubs.