Wisler adds another 'up' to roller-coaster year
Braves righty cruises into sixth, beats first-place Nats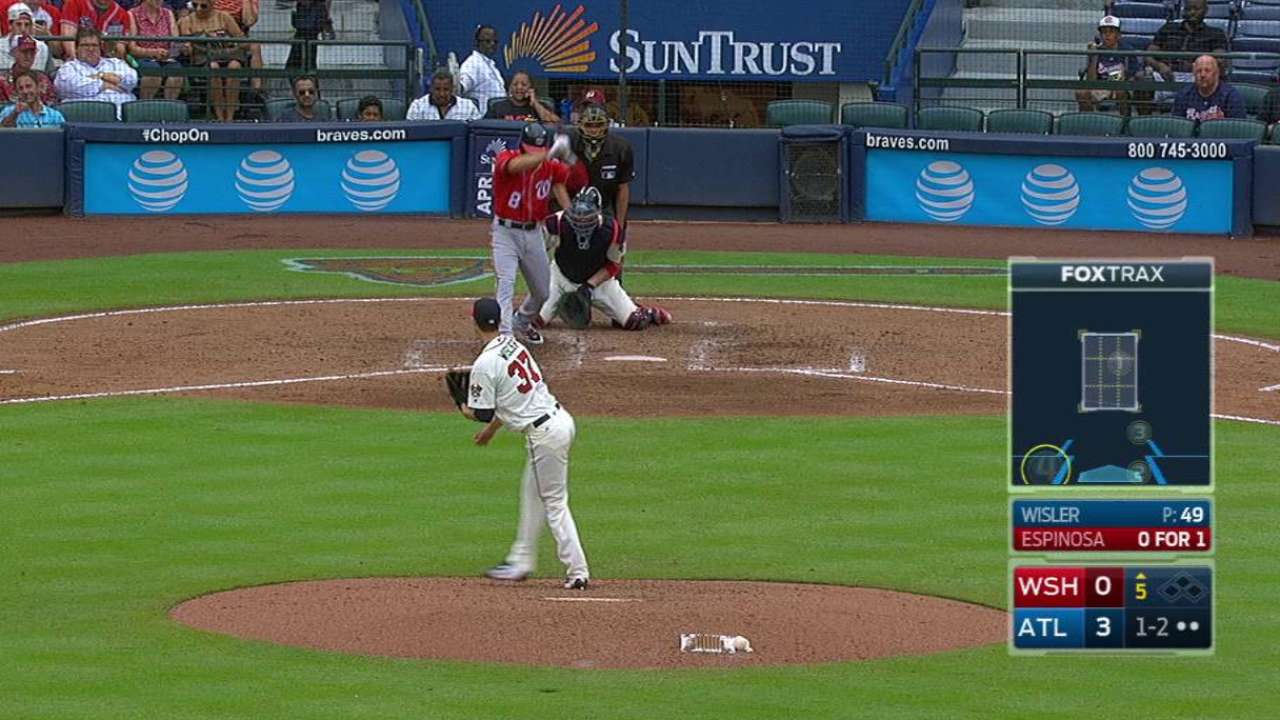 ATLANTA -- After spending his first two seasons battling inconsistent stretches that have led him to experience brief stints in the bullpen and back at the Minor League level, Matt Wisler understands that he is nearing a point where all of his struggles can't be blamed on growing pains.
Wisler has heard the motivating message the Braves have delivered as they have recently spoken about the possibility of adding two veteran starters in the offseason. But instead of allowing himself to be rattled by thoughts about how this might affect his future, the young hurler once again provided a glimpse of his tremendous potential during Sunday's 6-2 win over the Nationals at Turner Field.
"If he could ever believe in himself as much as we believe in him, then he's going to be something," Braves manager Brian Snitker said after a rain-shortened victory that was halted during the seventh inning.
It has often been said there's reason to be leery about results in September, when many teams and players may not be as motivated as they were during the season's first five months. But there was reason to take notice as Wisler bounced back from a rough start and limited the Nationals to five hits and two earned runs over 5 2/3 innings.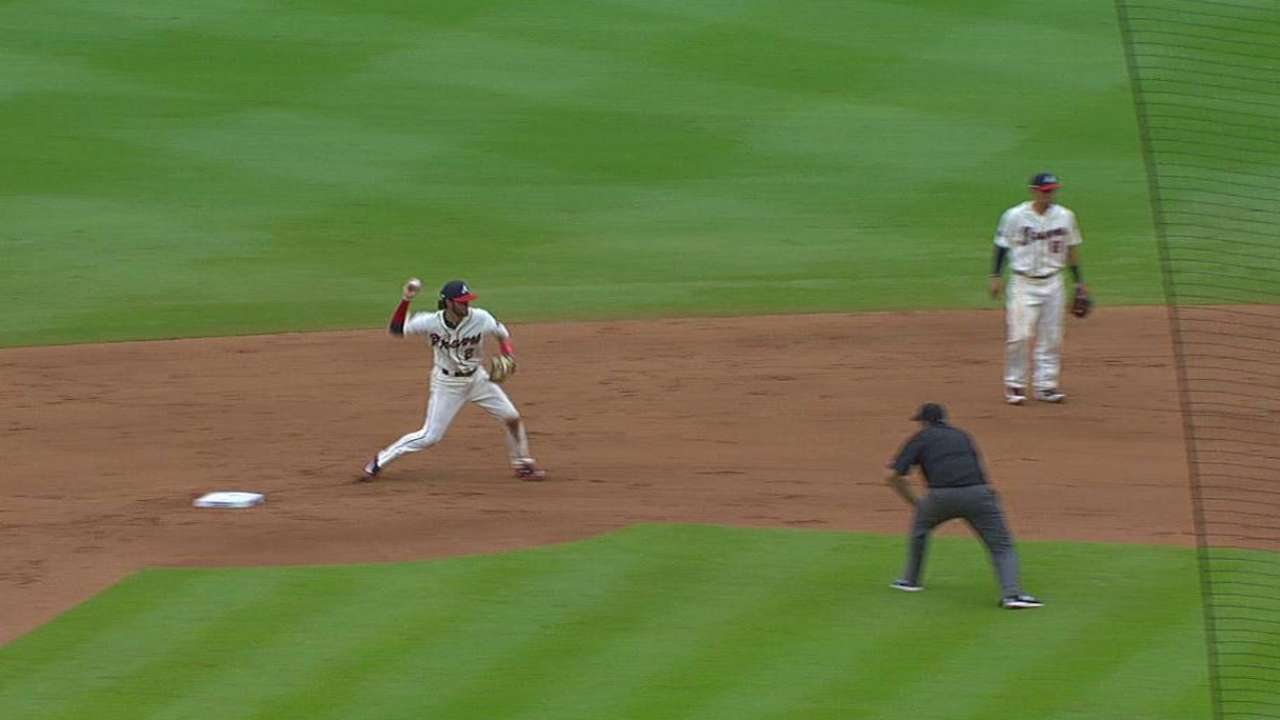 Wisler retired 16 of the first 19 batters he faced before Trea Turner tripled and Jayson Werth doubled as rain pelted the field with two outs in the sixth. The 23-year-old right-hander did not return after a one-hour, seven-minute rain delay that began immediately after Werth doubled into the left-field corner. But an efficient 66-pitch effort fortified his confidence as he nears his final two starts of a roller-coaster season.
"I've had my ups and downs this year," Wisler said. "I've shown I can be really good and I've shown I can be really bad. It's just a matter of not taking any start for granted. If I get a start, I need to pitch to prove something with every start."
There has never been reason to question his stuff, determination or intelligence. But this simply added to the frustration as he posted a 3.21 ERA in his first 10 starts and a 7.71 ERA over the next 10 starts.
After spending the first three weeks of August at Triple-A Gwinnett, Wisler completed an eight-inning gem against the D-backs and an effective six-inning stint against the Padres. He tweaked his left oblique during that start against San Diego, then showed some rust as he returned to the mound for the first time in two weeks Tuesday, allowing six earned runs in just 4 1/3 innings against the Marlins.
Wisler's impressive rebound performance against the Nationals might not erase the possibility that the Braves will add two starters this winter and force him to fight for a rotation spot. But it at least provided the reminder that 43 starts into his career, he still should be considered a young pitcher who has the capability to be quite valuable.
"A lot of guys who have been successful here have had to do [go back to the Minors] over the years," Snitker said. "It's good when they go down, work on things, come back and put it to use. [Wisler] has done that."
Mark Bowman has covered the Braves for MLB.com since 2001. This story was not subject to the approval of Major League Baseball or its clubs.