Yanks call up Solano in wake of Castro injury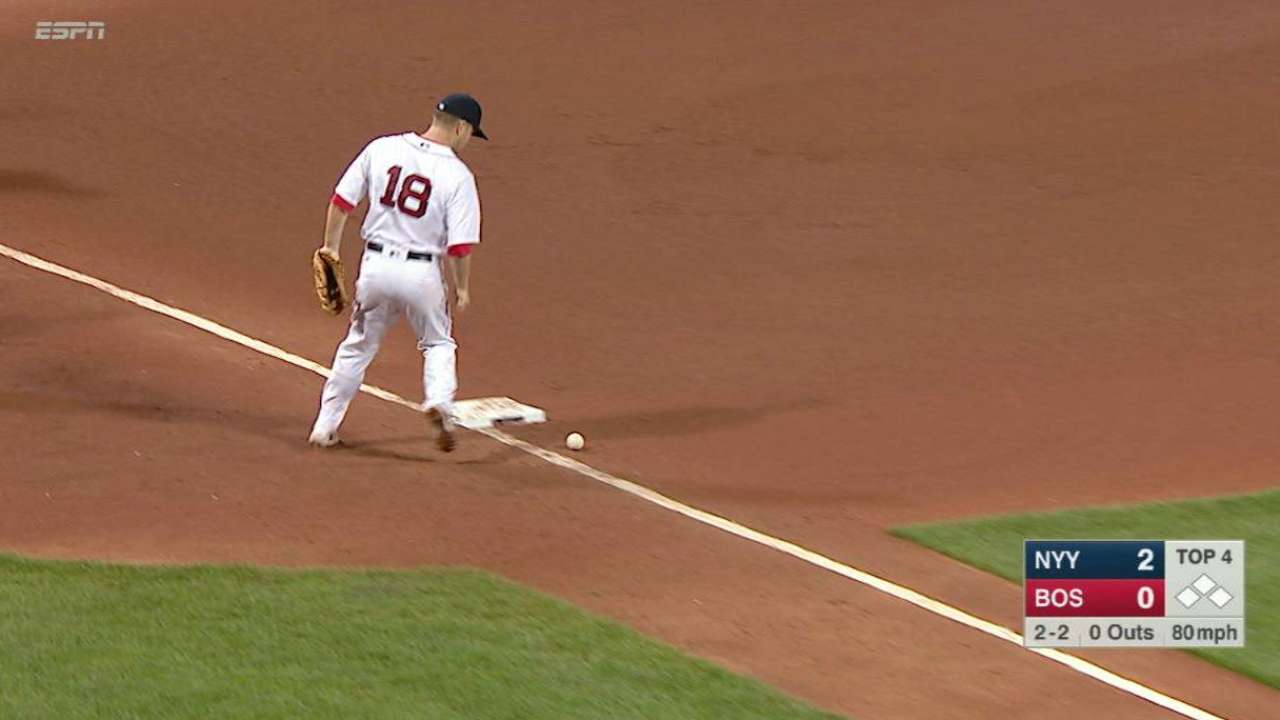 BOSTON -- There were plenty of familiar faces around as Donovan Solano made his way through the cramped visitors' clubhouse at Fenway Park on Sunday afternoon. More and more, the line between being a member of the Yankees and Triple-A Scranton/Wilkes-Barre has been blurred.
Solano said that he watched with excitement when teammates Gary Sanchez, Aaron Judge and Tyler Austin got called up for extended big league chances, and the 28-year-old infielder never gave up hope that his call would come. It did on Sunday, in the wake of an injury to second baseman Starlin Castro.
"I'm a man of faith," Solano said. "I was not disappointed at all that it happened the way it happened. We won the championship down there, which I'm very grateful for that. I always had hope of coming up here."
Solano started at second base on Sunday night and went 1-for-4 with a run scored in the Yankees' 5-4 loss to the Red Sox.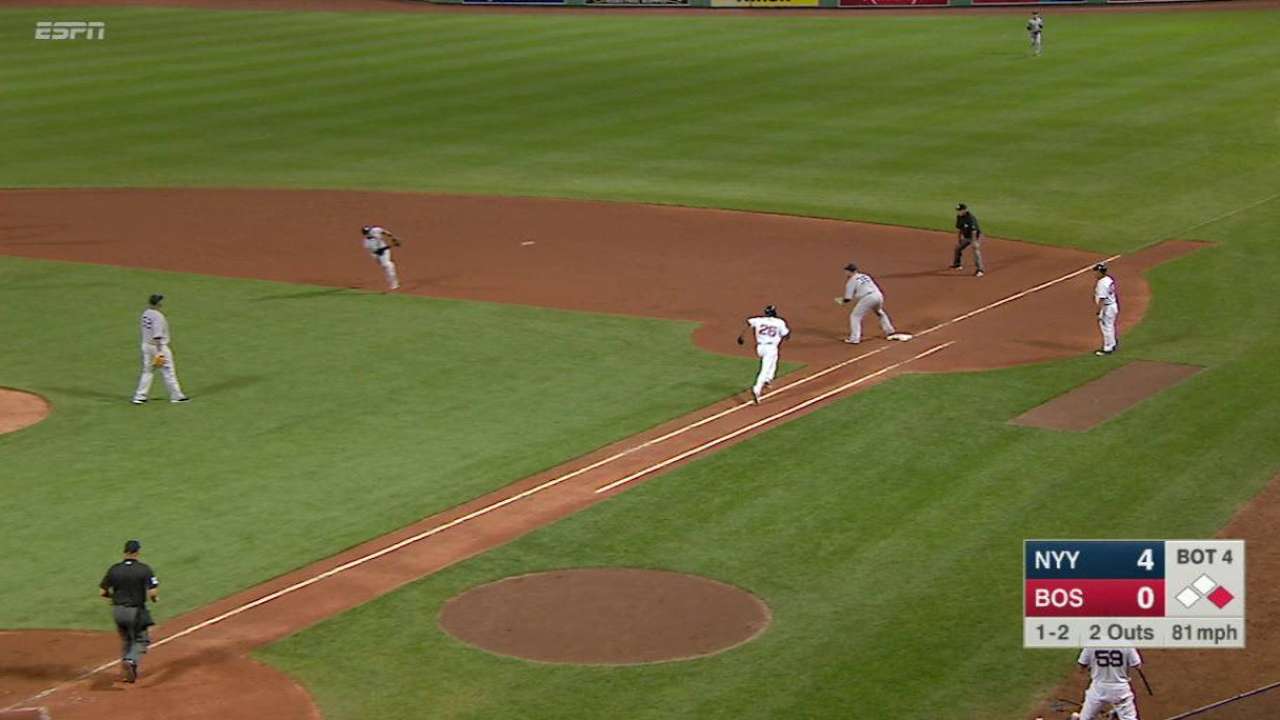 Solano led the International League with 163 hits this season, batting .319 with 64 runs, 33 doubles, three triples, seven homers and 67 RBIs while appearing at second base, third base, shortstop and DH.
He raked left-handed pitching at a .404 (65-for-161) clip, and Solano hit .308 (8-for-26) with six runs, four doubles and three RBIs in seven postseason games for the International League champions.
"I think everybody over there was enjoying the year," Solano said. "We were consistent in what we were doing. I think everybody over there enjoyed every day, enjoyed the game. Everybody over there was so happy for what happened this year and to be part of this team to win the championship."
With Castro's season potentially over due to a Grade 1 right hamstring strain, Yankees manager Joe Girardi said that he plans to play Solano and Ronald Torreyes at second base the rest of the way.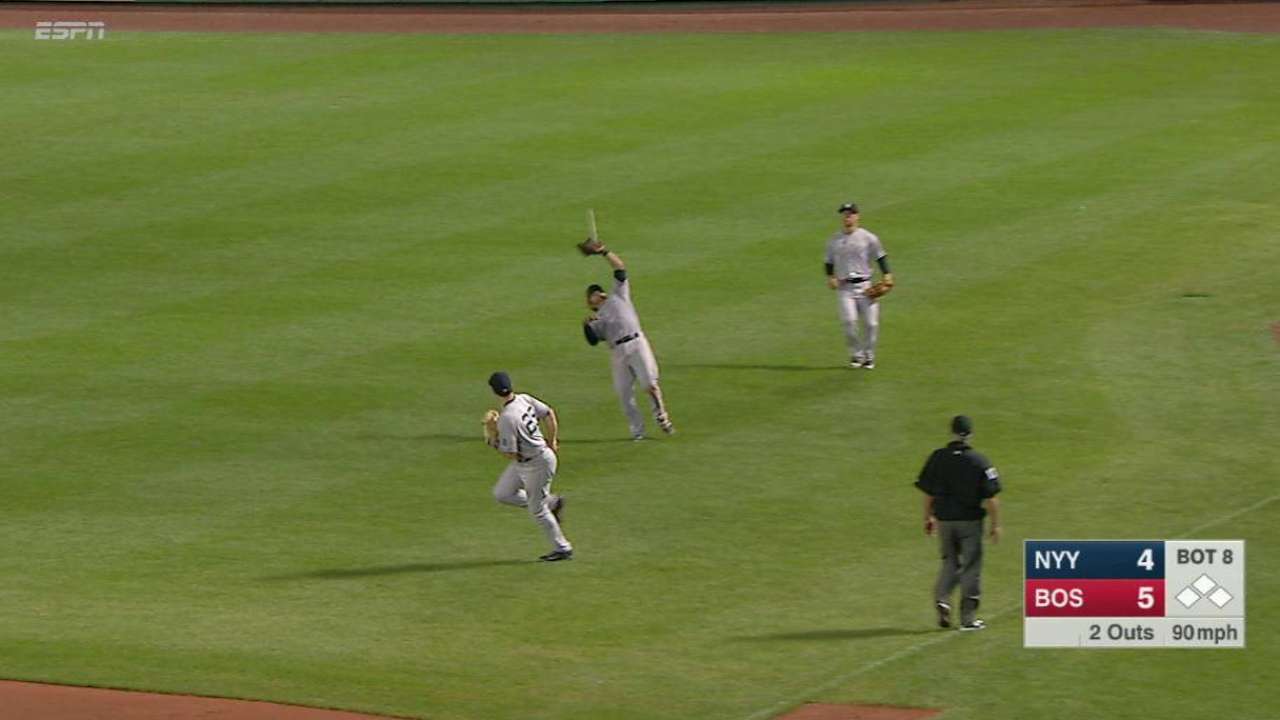 Solano appeared in 361 games for the Marlins from 2012-15 and is a career .257 hitter at the Major League level.
"Solano had a great year in Triple-A," Girardi said. "He has big league experience, probably three years of time. It's just, sometimes things don't go exactly how you planned and you have to adjust."
In a corresponding move, the Yankees transferred right-hander Chad Green to the 60-day disabled list. New York also returned from rehab and reinstated right-hander Anthony Swarzak from the 15-day disabled list; Swarzak was placed on the disabled list Aug. 23 with right rotator cuff inflammation.
Bryan Hoch has covered the Yankees for MLB.com since 2007. Follow him on Twitter @bryanhoch, on Facebook and read his MLBlog, Bombers Beat. This story was not subject to the approval of Major League Baseball or its clubs.