Herrera, Galvis offer promise for young Phils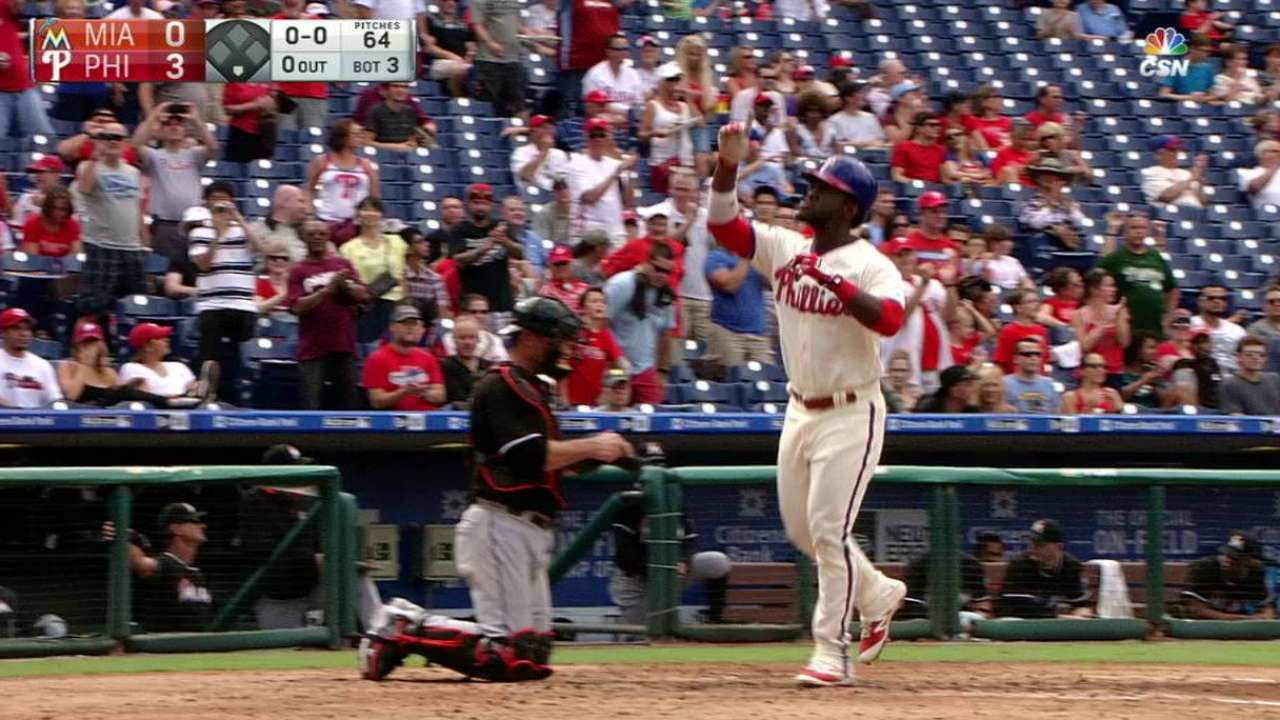 PHILADELPHIA -- Over the last week, Odubel Herrera has looked like the player who earned a bid to the All-Star Game this year. Freddy Galvis has looked like a power hitter for the last six weeks.
Both trends are promising for the Phillies as the 2016 season winds down, and they both were on full display in Sunday's 5-4 loss to the Marlins at Citizens Bank Park. Herrera and Galvis combined for five of the Phillies' eight hits and both knocked solo homers.
The homer was Galvis' 20th of the season -- an impressive feat for the shortstop who entered 2016 with just 20 long balls in his first four big league seasons. To make it even more eye-popping, Galvis has blasted 11 of his 20 homers since Aug. 9.
Galvis, 26, said afterward that he would not have thought he would reach that mark this season if asked at the beginning of August.
"I was trying to get my swing before the season was done," Galvis said. "I tried to go into the offseason with a plan and try to continue growing my swing. Thank God I have finally found a good swing, a good approach, and I'll try to keep doing it."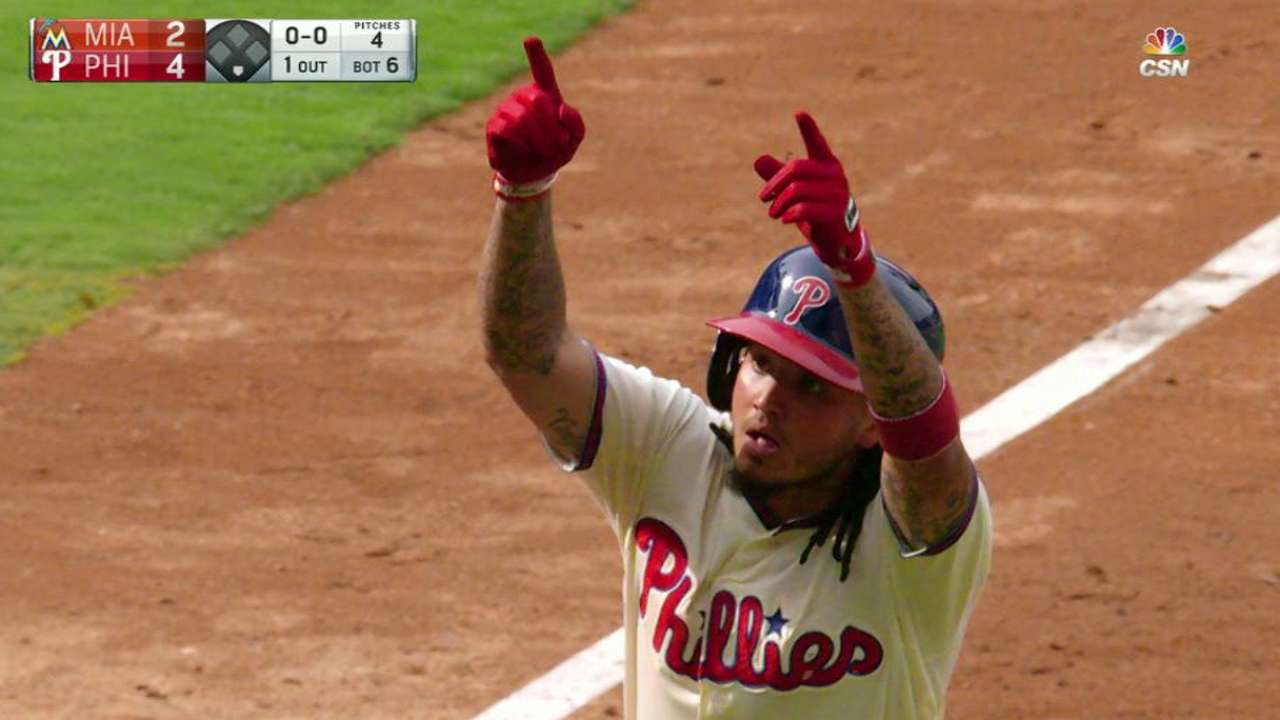 Galvis is the fourth Philadelphia player to hit the 20-homer mark this season, joining Maikel Franco, Ryan Howard and Tommy Joseph.
Herrera is not on that list, but he does lead the Phillies in hits. He has been tacking on to that total quite a bit during the Phillies' current homestand.
Herrera has a hit in each of the Phillies' last six games, including multi-hit outings in five of them. The center fielder is batting .500 (12-for-24) with a 1.311 OPS during that stretch.
The 24-year-old went 2-for-4 on Sunday, knocked his 14th homer of the season and raised his average to .285 -- 10 points higher than where it was last Sunday.
Herrera's numbers have dipped a bit in the second half after slashing .294/.378/.427 before the Midsummer Classic to make his first All-Star team. His six-game hitting streak matches his longest since June 18-23, and manager Pete Mackanin thinks the arrival of a fellow promising young outfielder, Roman Quinn, might have something to do with Herrera's spike in production.
"It means a lot not only to him but to the team," Mackanin said. "He's got the bat going. I think the minute Quinn] got here, he really turned it on. He saw Quinn and said, 'Wait a minute, I'm better than this guy. Maybe I should bet back on track.' Everybody needs a little boost once in a while, and I think that may have something to do with it.
"Nevertheless, he looks much better than he did the last four, five weeks."
Stephen Pianovich is a contributor to MLB.com based in Philadelphia. This story was not subject to the approval of Major League Baseball or its clubs.