Yelich, Marlins battling to end of stretch run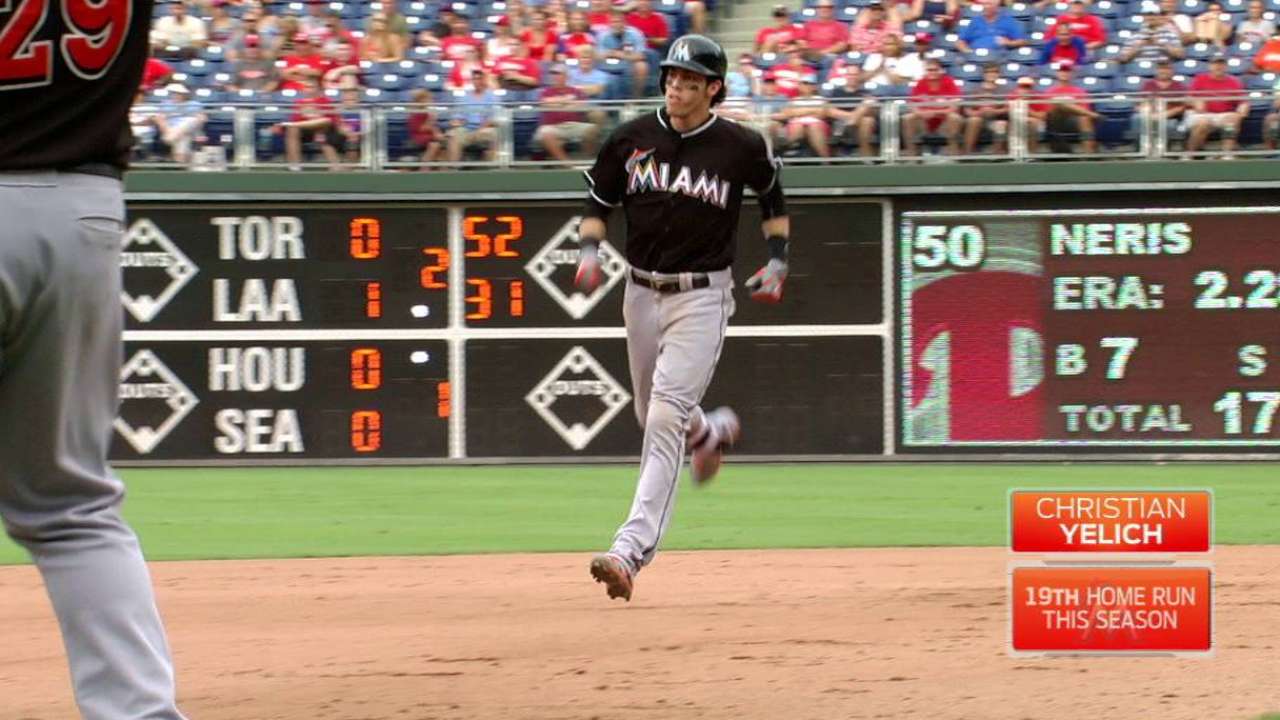 PHILADELPHIA -- The Marlins' postseason hopes are slim, but Sunday's 5-4 comeback win over the Phillies at Citizens Bank Park can energize a team that might be wearing down in its first experience in the postseason hunt.
Although it was a club teeming with young talent, Miami hadn't won more than 72 games since Christian Yelich and Marcell Ozuna's first full seasons in 2014.
Marlins manager Mattingly thinks it could be taking a toll on them, especially Yelich, whom the Marlins (74-75) have relied heavily upon all year. The 24-year-old outfielder has played in all but six of the Marlins' 149 games and hasn't missed one since July 29. His average has dropped from .320 to .300 over that span.
"We've been pushing him hard," Mattingly said. "He has looked tired, I think, as of late. The kid's a really good hitter.
"You talk about pitchers pitching deep into the season and things like that for the first time. I think for a lot of our guys, it's been trying, getting in that dog world of trying to win a game every day, every game matters. Honestly, if you're preparing properly, it wears you out."
Per MLB.com's projections, the odds for Miami to make the postseason stand at 0.2 percent. Mattingly knows it, and so do his players.
"Guys know you're not mathematically eliminated, but they also know you're not in a great spot," Mattingly said.
But to win in the fashion the Marlins did to close out their series against the Phillies -- going 18 innings without a run only to get on the board and later tie the game and take the lead in the eighth -- can only energize a team that is running out of time to gain ground in the National League Wild Card standings. The two games Miami lost to the Phillies to open the series dropped them from four to six games back in the race.
Yelich's blast off the foul pole tied the game and allowed J.T. Realmuto, in his first full season as the everyday catcher, to single home the go-ahead run three batters later.
"You see your season hopes fading a little bit, so it gets harder and harder," Mattingly said. "There will be certain guys who battle and battle and push and push, and you'll have other guys who give in. That's what you're really fighting for, to keep your club playing."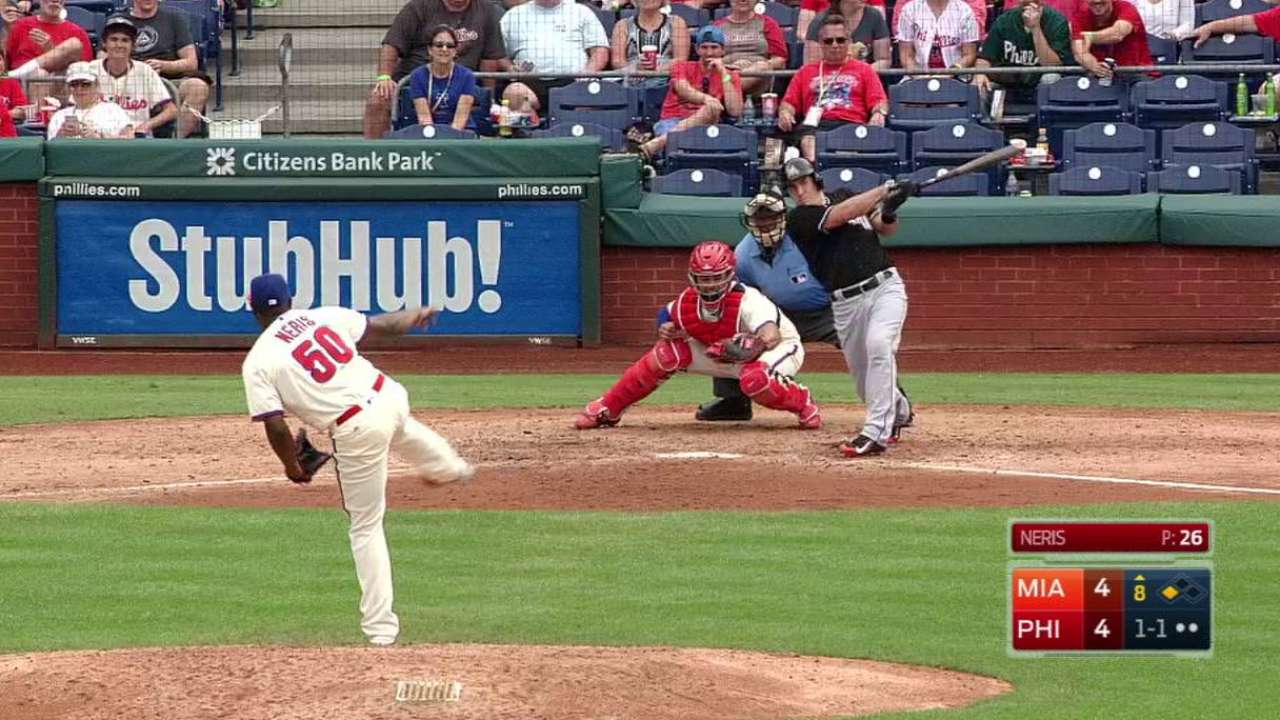 Yelich falls under the former.
"You wanna be out there," Yelich said. "You wanna be out there playing, grinding with the boys and do anything you can to help the team win. It's a fun time of the year. …
"If we don't win, it doesn't do any good no matter what anybody else does. We've got to control what we can control and hopefully get some help from the other guys. But like I said, we've got to do everything we can to win every game from here on out."
Evan Webeck is a reporter for MLB.com based in Philadelphia. This story was not subject to the approval of Major League Baseball or its clubs.