Umpire exits game in SF after foul strikes mask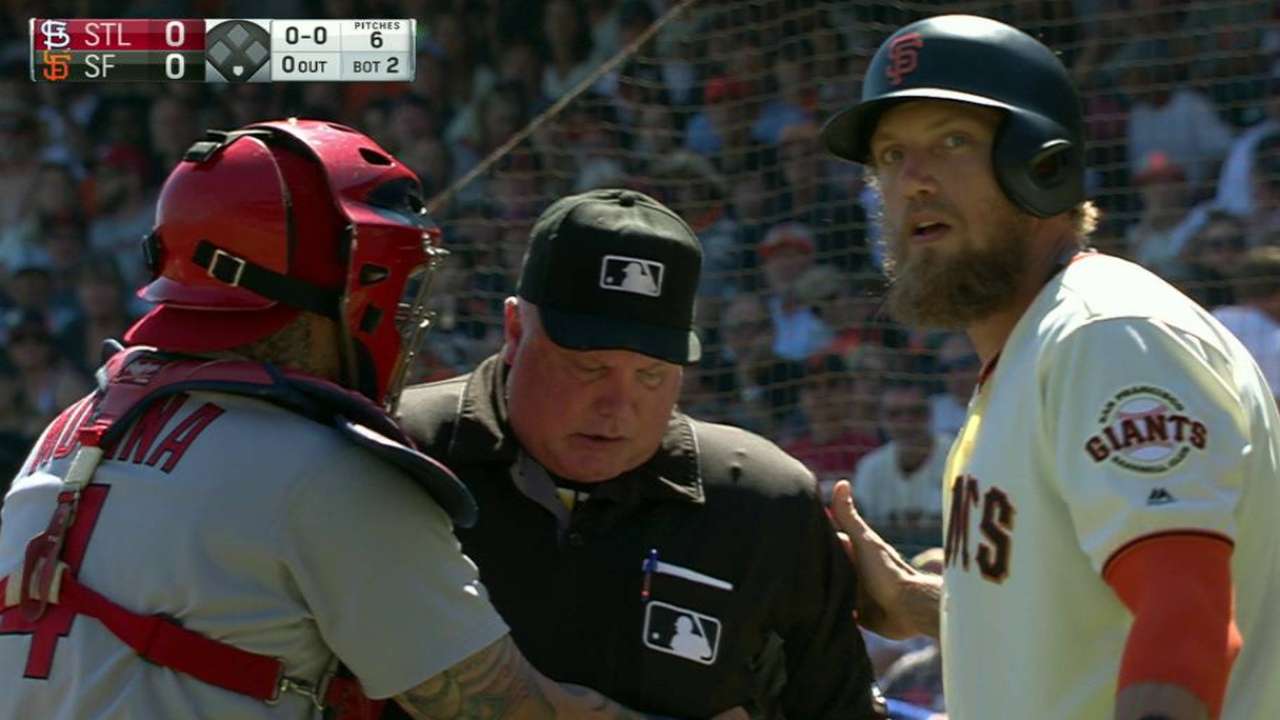 SAN FRANCISCO -- The Giants and Cardinals' series finale was delayed Sunday after a foul tip hit home-plate umpire Brian O'Nora's face mask.
O'Nora was checked by Giants team physician Ken Akizuki and diagnosed with a concussion. He cannot travel until symptoms subside.
"I've been doing this for 30 years. This was the hardest I've ever been hit," O'Nora told a pool reporter from The Associated Press.
The incident occurred in the bottom of the second inning of St. Louis' 3-0 victory when Hunter Pence fouled off a pitch from St. Louis right-hander Alex Reyes. The ball deflected directly to O'Nora, who was immediately tended to by an athletic trainer.
O'Nora left the field moments later, and the game was delayed for 11 minutes. Crew chief Laz Diaz moved from second base to replace O'Nora behind the plate, with two umpires remaining in the field.
Justin Wise is a reporter for MLB.com based in the Bay Area. This story was not subject to the approval of Major League Baseball or its clubs.