Homer marks Morales' milestone 1,000th hit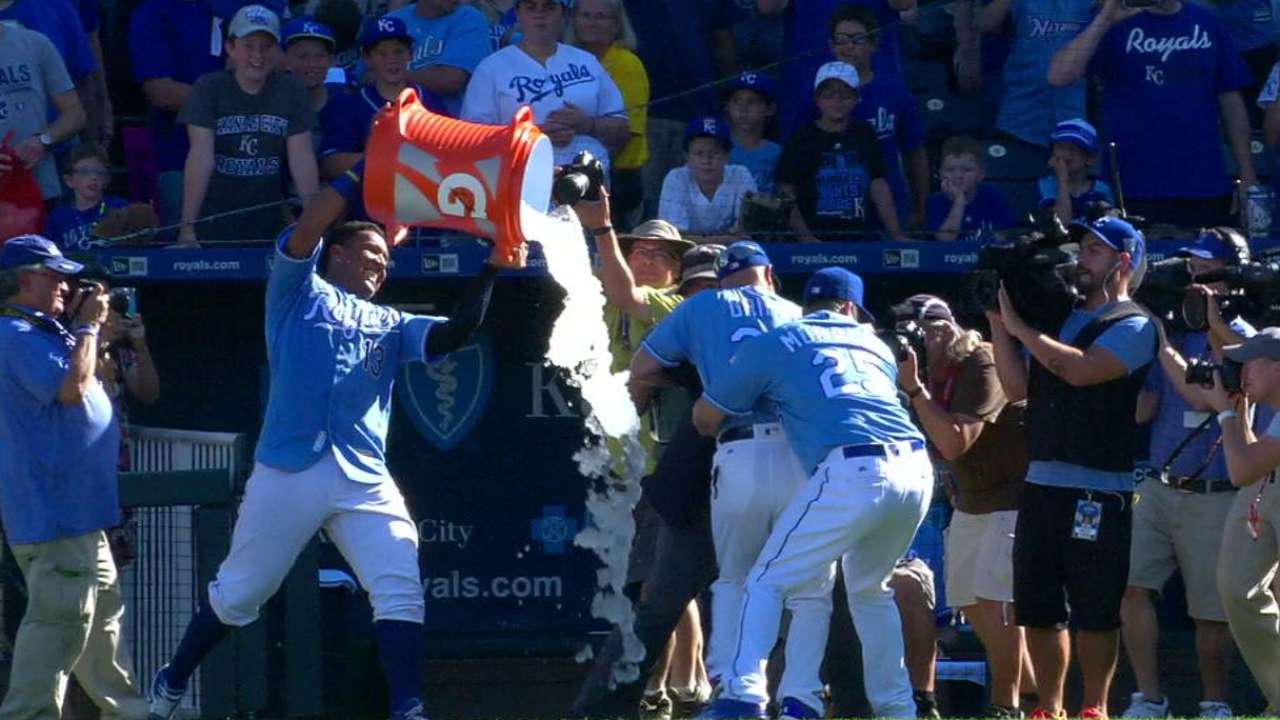 KANSAS CITY -- When Kendrys Morales launched a towering two-run homer in the sixth inning Sunday, he had a good feeling circling the bases, as the Royals were well on their way to a 10-3 victory over the White Sox. Then Morales got back to the dugout, learned that the homer was the 1,000th hit of his Major League career and he felt even better.
One can only wonder how many hits Morales would have now if the switch-hitting power man hadn't missed much of the 2010 season and all of '11 because of a fractured lower left leg.
"He's a great hitter," Royals left-hander Danny Duffy said of Morales. "He knows what he is doing. He knows what he is going up there looking for."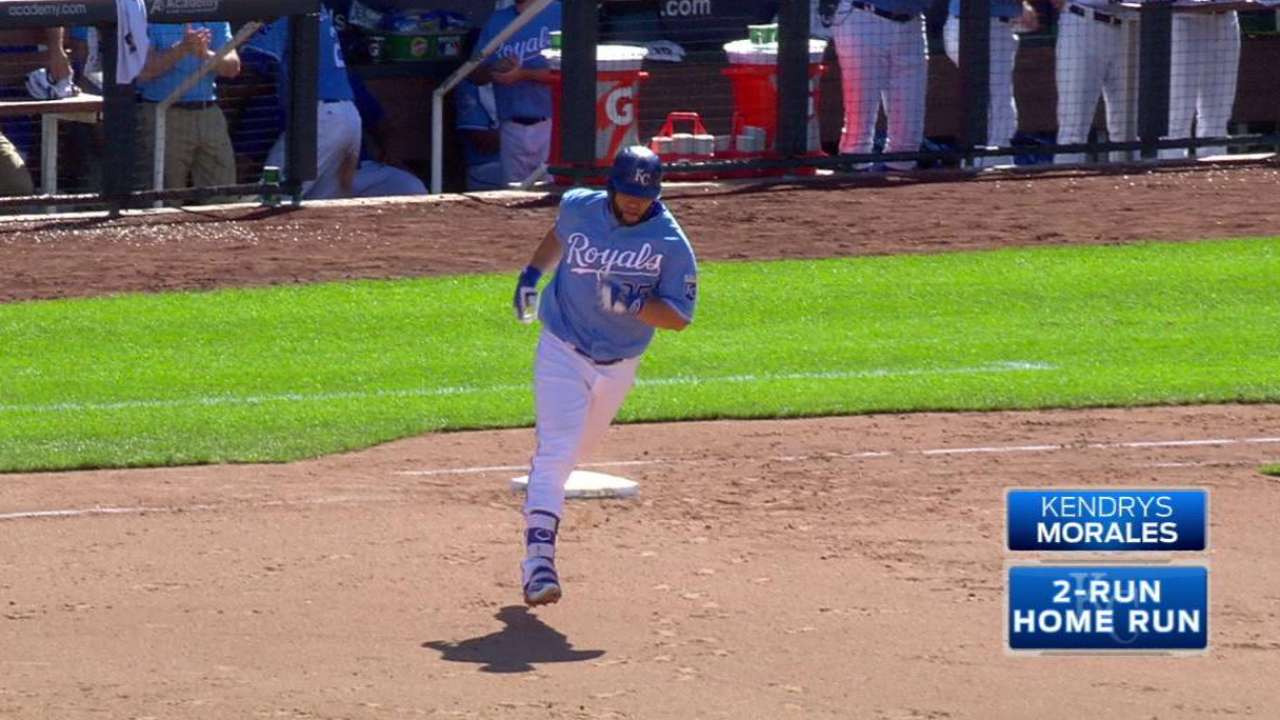 Morales is hitting .359 with eight homers and 27 RBIs over his past 20 games. That surge enabled him to get in position for Sunday's milestone.
"I didn't know I had 999 hits (before the homer), but that's the way it came out," Morales said through translator Pedro Grifol.
Morales got off to a slow start this year, but he has come on strong. With a 3-for-5, four-RBI performance on Sunday, he has lifted his batting average to .261 with 28 homers and 85 RBIs. He's only six homers shy of his career best homer mark, set in 2009.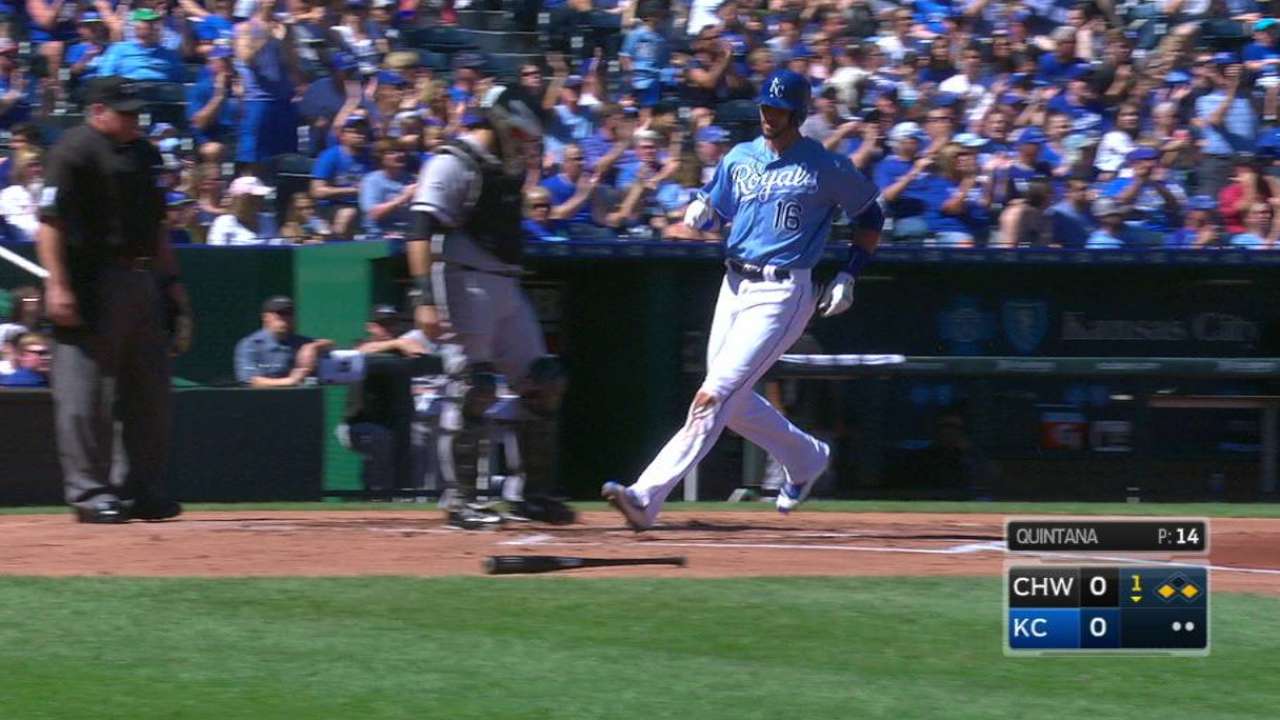 "I didn't have a good start, but it's a very long season," Morales said. "I was able to get back on track and finish strong."
Morales had a two-out RBI single in the first to give Duffy a lead. The Royals were able to tack on, and Morales was a big part of it with his RBI double in the fourth, before capping his day with the milestone homer.
"When he is going through his hot streaks and even when he isn't, you know he has the ability to hit the ball out of the ballpark," Royals manager Ned Yost said of Morales. "He has been a good addition to our lineup here the last two years."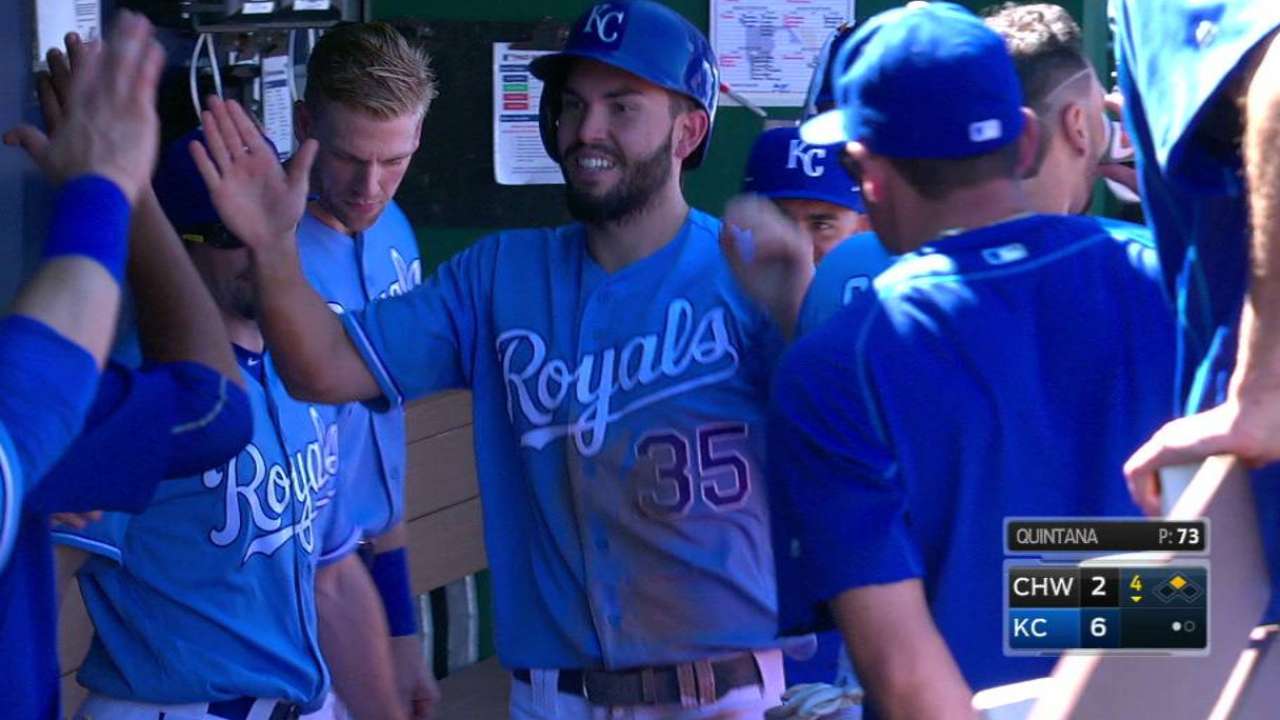 Robert Falkoff is a contributor to MLB.com based in Kansas City. This story was not subject to the approval of Major League Baseball or its clubs.