Kazmir develops blister in simulated game
Dodgers' plans for a postseason No. 4 starter remain in flux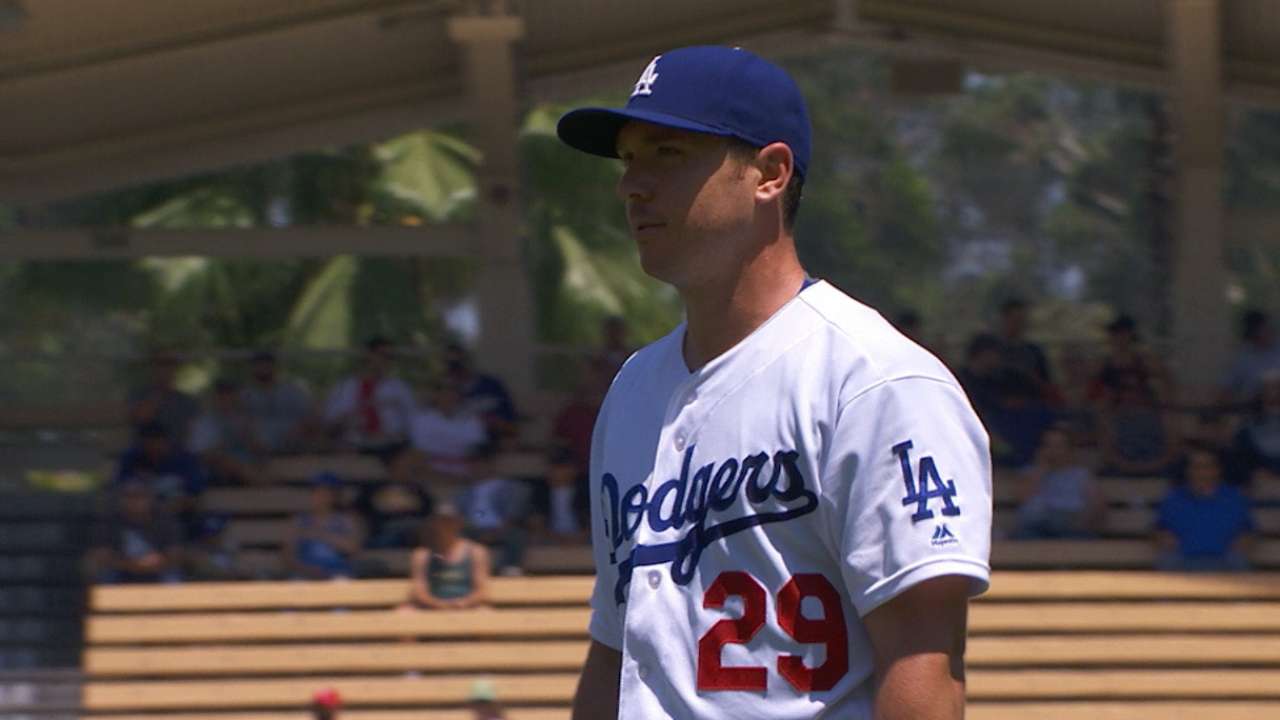 PHOENIX -- With the Dodgers essentially in tryout mode for a fourth starting pitcher if and when they reach the postseason, there was more bad news Sunday from Scott Kazmir.
Kazmir's scheduled Minor League rehab start was wiped out when Triple-A Oklahoma City was eliminated Saturday night. Kazmir instead threw a simulated game Sunday morning and developed a finger blister. He hasn't started since Aug. 22 because of thoracic neck inflammation.
"I don't know how significant it is," Dodgers manager Dave Roberts said, adding that Kazmir will meet the team in Los Angeles on Monday.
Unless they bring back Clayton Kershaw and/or Rich Hill on short rest in the postseason, the Dodgers need a fourth starter to follow Kenta Maeda, who won't be pitching on short rest. Rookie Julio Urias, who has pitched the best lately, has been ruled out because of an innings limitation and sent to the bullpen.
Brett Anderson has pitched two rehab starts following a finger blister, but he's made only two starts this year because of back surgery. Brandon McCarthy is still trying to make it back from hip stiffness and wildness. The Dodgers also could start rookies Jose De Leon, Brock Stewart or Ross Stripling.
Alex Wood (elbow surgery) will be activated Monday, but strictly to be tested as a lefty reliever. He hasn't had enough time to build arm strength to return as a starter, said Roberts, who added that he wants to ease Urias and Wood into action with clean innings and sufficient warmup time, possibly in the upcoming Giants series.
"Alex said he will do whatever he can to give us a chance to win," said Roberts. "The way he has the best chance to impact us this season is in the bullpen."
Although catcher Yasmani Grandal missed a second consecutive start with a sore right elbow Sunday, Roberts said Grandal will catch Kershaw on Monday night against the Giants.
Ken Gurnick has covered the Dodgers since 1989 and for MLB.com since 2001. This story was not subject to the approval of Major League Baseball or its clubs.