Franklin hopes to return to finish season
Souza in lineup Sunday, will see specialist for left hip Monday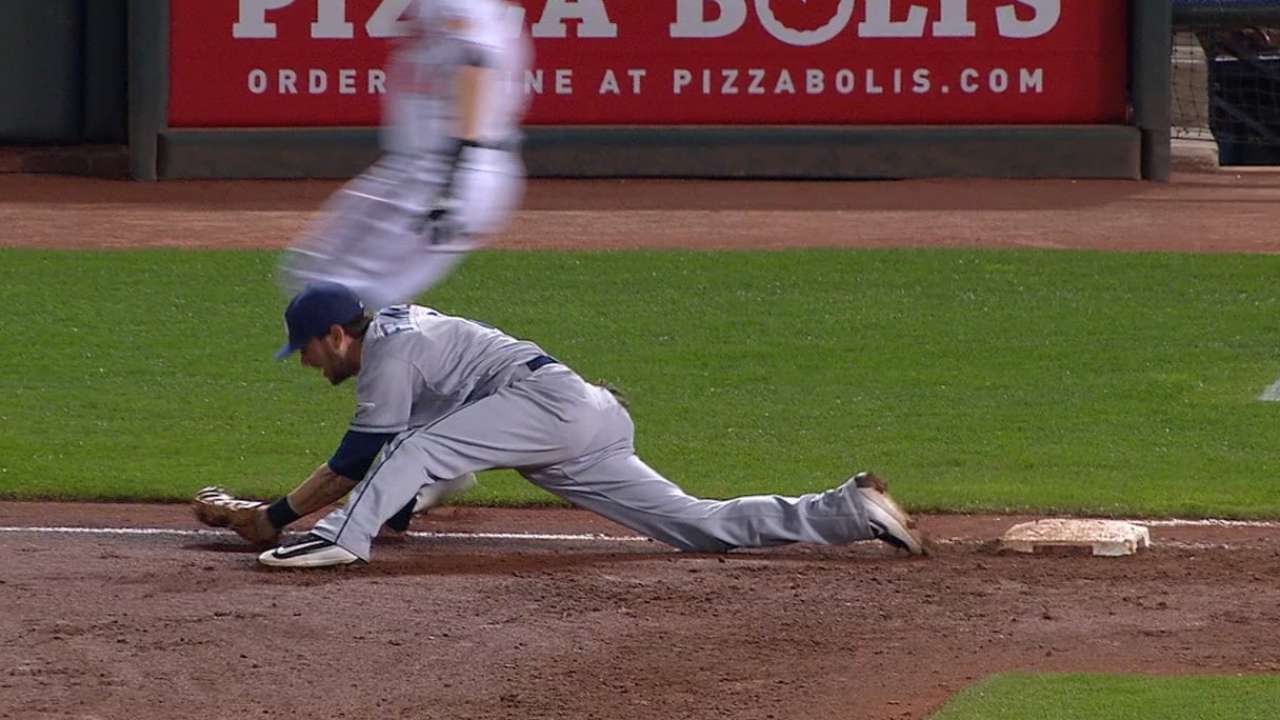 BALTIMORE -- Nick Franklin and Steven Souza Jr. are showing the wear from a season. One continues to play, while the other remains day to day.
Franklin strained his left hamstring while playing first base during the Rays' 7-6 win over the Orioles on Thursday night. The utilityman continues to hold day-to-day status.
"He's still pretty sore," Rays manager Kevin Cash said. "We'll see how he gets through the off-day [on Monday]. I'm sure [head athletic trainer] Ron Porterfield and our athletic training staff will decide whether he needs to go visit a doctor or not. I don't think it's a major issue. It's just trying to balance the end of the year and how much we want to push it."
Franklin is holding out hope he'll be able to return to finish the season.
"See if I can get a week in, maybe a week and a half in," he said. " ... Never dealt with a hamstring before. Hopefully, it will get better soon."
Souza was in the lineup Sunday, but he's been playing with a lingering left hip problem. Cash said the Rays outfielder will see a specialist on Monday.
"But we don't anticipate it really affecting going forward," Cash said.
Bill Chastain has covered the Rays for MLB.com since 2005. This story was not subject to the approval of Major League Baseball or its clubs.