Magill proud of journey back to big league mound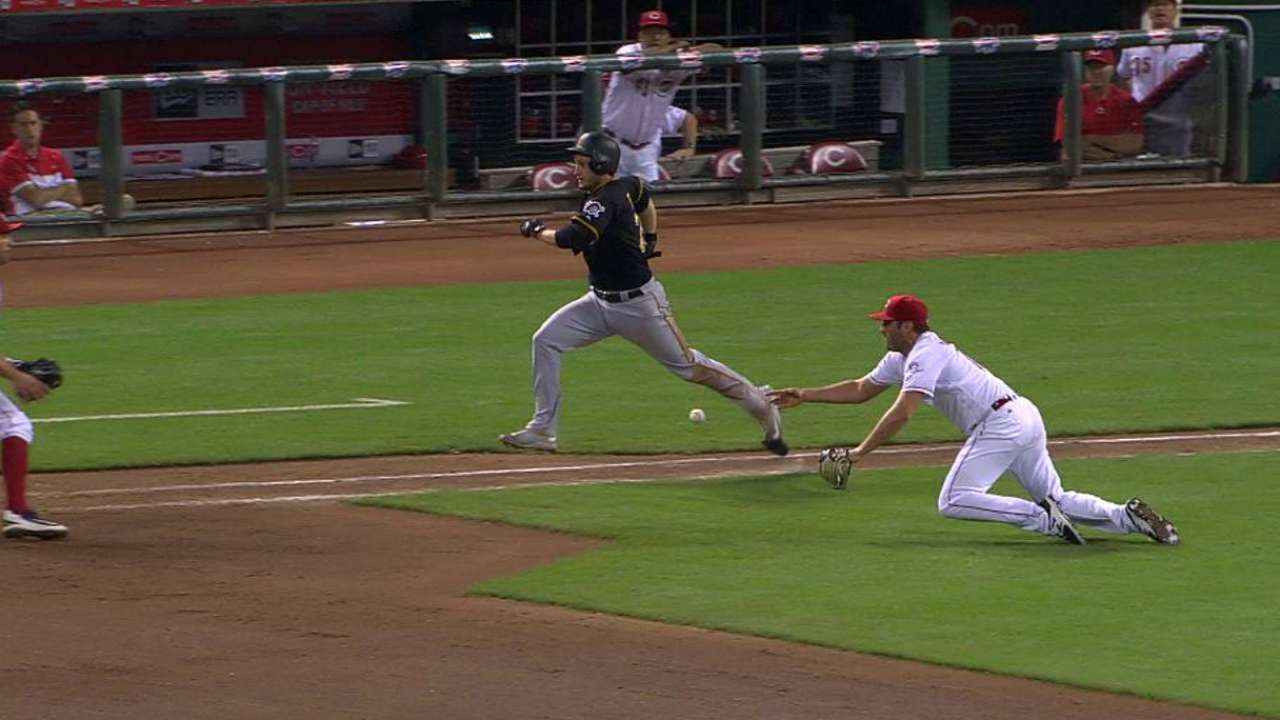 CINCINNATI -- To most, Matt Magill's uneventful one-inning appearance against the Pirates on Saturday didn't look like much. But for Magill, Saturday's return to a Major League mound was a huge milestone. Just over a year ago, it seemed like an improbable accomplishment.
"I think everyone has the doubts of, are they going to get back to the big leagues?" Magill said.
Magill got his first taste of the Majors with the Dodgers in 2013 for a brief six-start stint. He was traded to the Reds before the 2015 season and made three starts for Triple-A Louisville before tearing his right ulnar collateral ligament. Exactly one month after being placed on the disabled list, the Reds needed his 40-man roster spot. Since injured players can't be waived, they had to release Magill, but managed to keep him on a Minor League contract.
"When we took him off the roster after the surgery and we really wanted to re-sign him, we just couldn't afford to keep him on the roster, take up a roster spot with a guy that couldn't play," manager Bryan Price said. "We made every effort to get him back and he agreed to come back, and it's certainly worked out for both. It worked out for us to have a quality arm in the system and it worked out for him to be able to spend the bulk of September in the big leagues."
Magill was brought up on Monday after helping Double-A Pensacola in the playoffs. While the right-hander doesn't slot very high on the bullpen's depth chart, the opportunity to be back in a Major League clubhouse is a confidence builder in itself.
"I believe I'm a Major League pitcher and I can be here for a while, and I proved to myself last night and my family and friends that I put in the hard work and I was able to do it, accomplish my goals," Magill said. "You think, 'I've been here and now I've played in the big leagues again.' I believe I can be here for a long time. It just, it excites me for the offseason so now I can start working harder again and getting ready for next season and hopefully win a job in Spring Training."
Cody Pace is a reporter for MLB.com based in Cincinnati. This story was not subject to the approval of Major League Baseball or its clubs.