Toronto seeks September spark down stretch
Offensive struggles continue in 6-1 loss to Angels
ANAHEIM -- The Blue Jays opened the month of September with a two-game advantage in the American League East. Less than three weeks later, Toronto is faced with its largest deficit since July 25 and a sudden lack of offense has been the main reason why.
The Blue Jays' offense continued its September swoon on Friday night after the club struggled to do much of anything off Ricky Nolasco and the Angels' bullpen in a 6-1 loss. The loss, combined with a Boston win, meant the Blue Jays now find themselves three games back in the division.
The Blue Jays' lineup is stacked with some of the biggest names in the game, but that has not led to many bright spots of late. Toronto is ranked near the bottom in the AL with 55 runs in September, which is more than only the Tigers and Angels. Ups and downs are normal in baseball, but they're even harder to take in the middle of a pennant race.
"Being my first time around it, it does make it a little tougher because we understand every single pitch, every single inning, every single game they count a lot, so it makes it a little bit tougher for sure," Blue Jays second baseman Devon Travis said when asked about September's rollercoaster of emotions.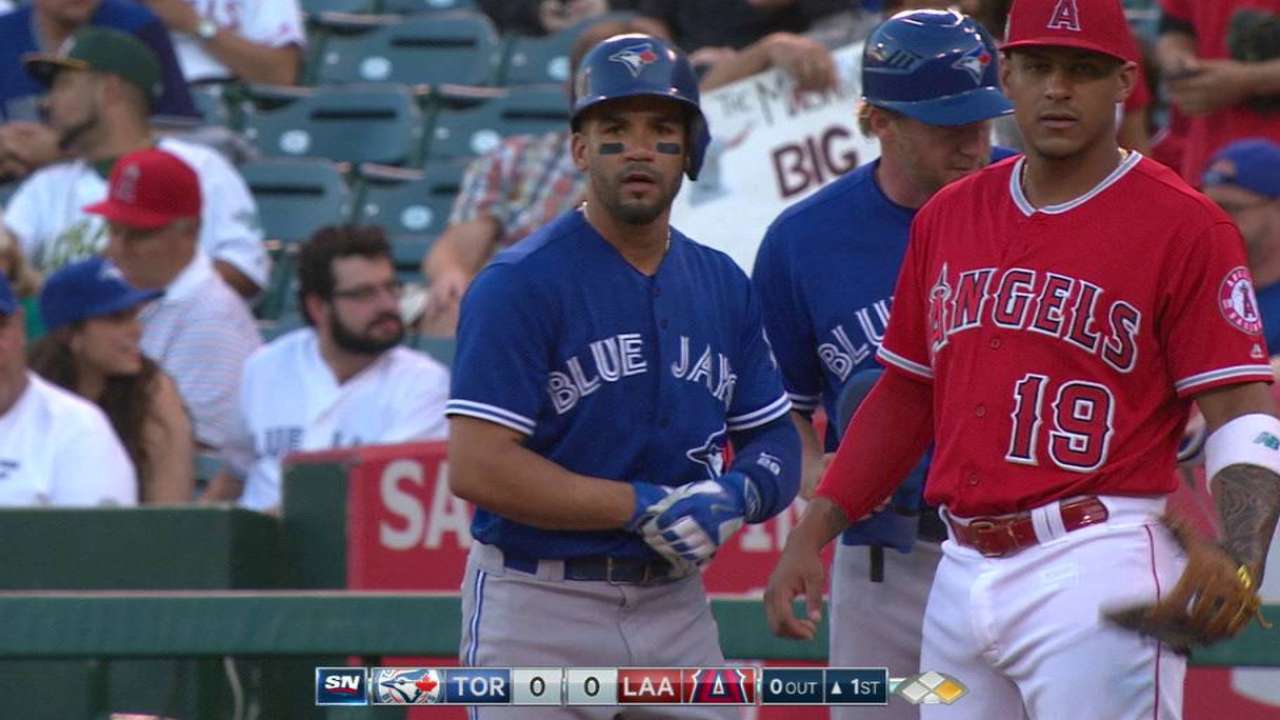 It has been a well-known fact for a long time that Toronto's offense is built around the home run. When the Blue Jays hit at least one homer, they have a 73-37 record compared to 8-30 when they don't. Home runs obviously will continue to be a positive thing, but the club does need to figure out ways to score when the ball isn't soaring over the fence.
One of the best ways to accomplish that is by making the most of scoring opportunities. That's where Toronto fell short on Saturday night by going 1-for-12 with runners in scoring position and leaving 11 men on base. The leadoff man reached base six times in this game but only came around to score once.
To make matters even worse, Toronto made three errors and also committed a couple of glaring mistakes on the basepaths. Travis was thrown out at third base trying to advance from second on a groundball to shortstop while Edwin Encarnacion and Jose Bautista moved up just one base on a hard shot off the wall in right-center field during the eighth inning.
"That sucked," Travis said of being thrown out at third. "I was trying to err on the aggressive side, that's something I did also, probably about a week ago, obviously it was the wrong decision, and it wasn't too good ... You'd like to learn it not by making mistakes, but it is all part of the game."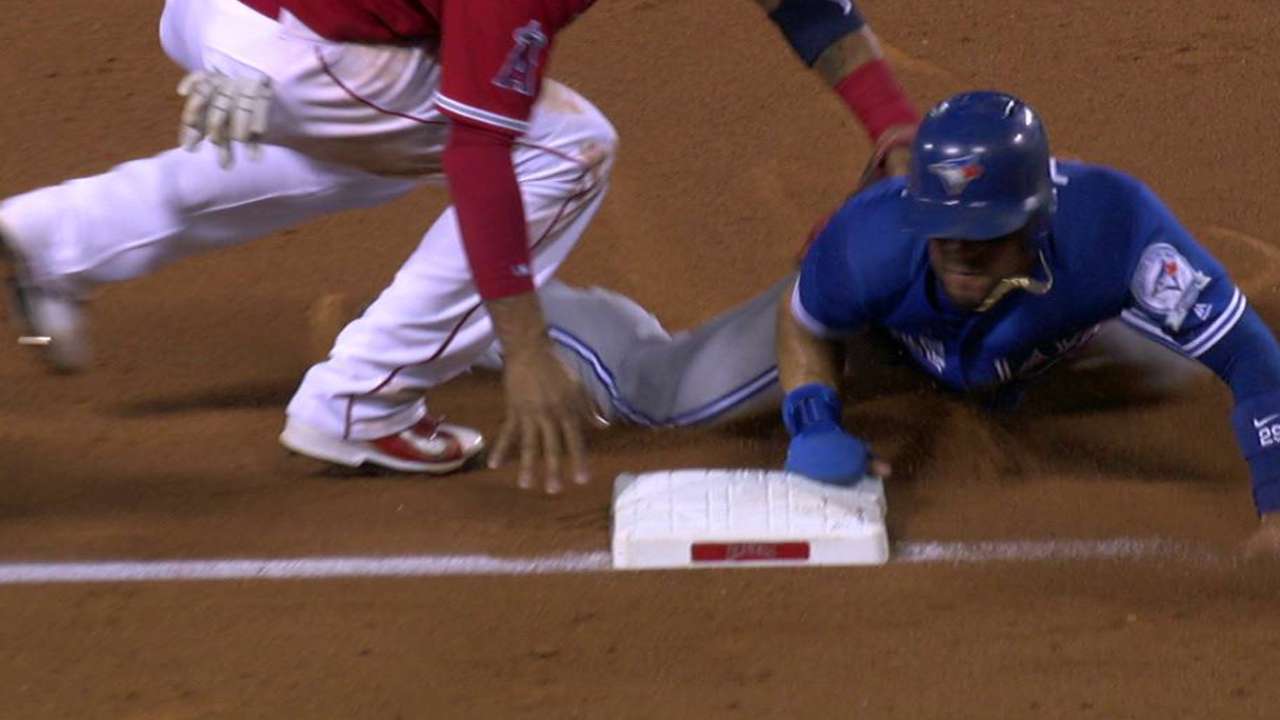 The positive news for the Blue Jays is that they remain tied with Baltimore for the first AL Wild Card and both teams have a three-game edge over Detroit, Seattle and Houston. Toronto also still has a chance to win the series with a victory on Sunday afternoon.
"You try to win every game but that would go a long way tomorrow with a win," Blue Jays manager John Gibbons said. "No doubt about it."
Gregor Chisholm has covered the Blue Jays for MLB.com since 2011. Follow him on Twitter @gregorMLB and Facebook, and listen to his podcast. This story was not subject to the approval of Major League Baseball or its clubs.