Rookies are key to Dodgers' stretch drive
Contributions from Seager, Toles, Stewart lead to win over D-backs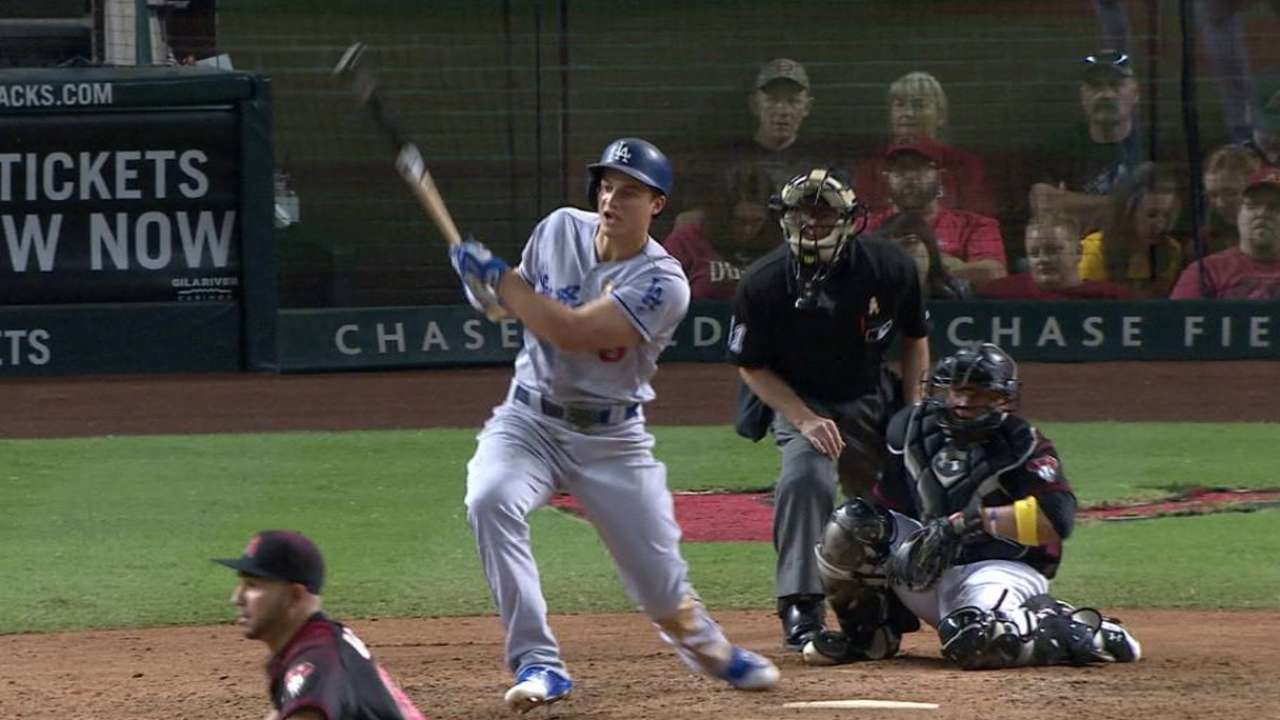 PHOENIX -- The Dodgers clubhouse in September now shows the signs of a club preparing to play in October.
After Saturday night's 6-2 win over Arizona, the clubhouse TVs were showing the Giants' latest late-inning collapse with Dodgers whooping and hollering for the Cardinals' comeback.
A blue-and-silver Player of the Game belt, the size a boxing champ would wear into the ring, was laid across the chair of Joc Pederson for his breathtaking two-run homer over the Chase Field swimming pool, projected by Statcast™ at 463 feet.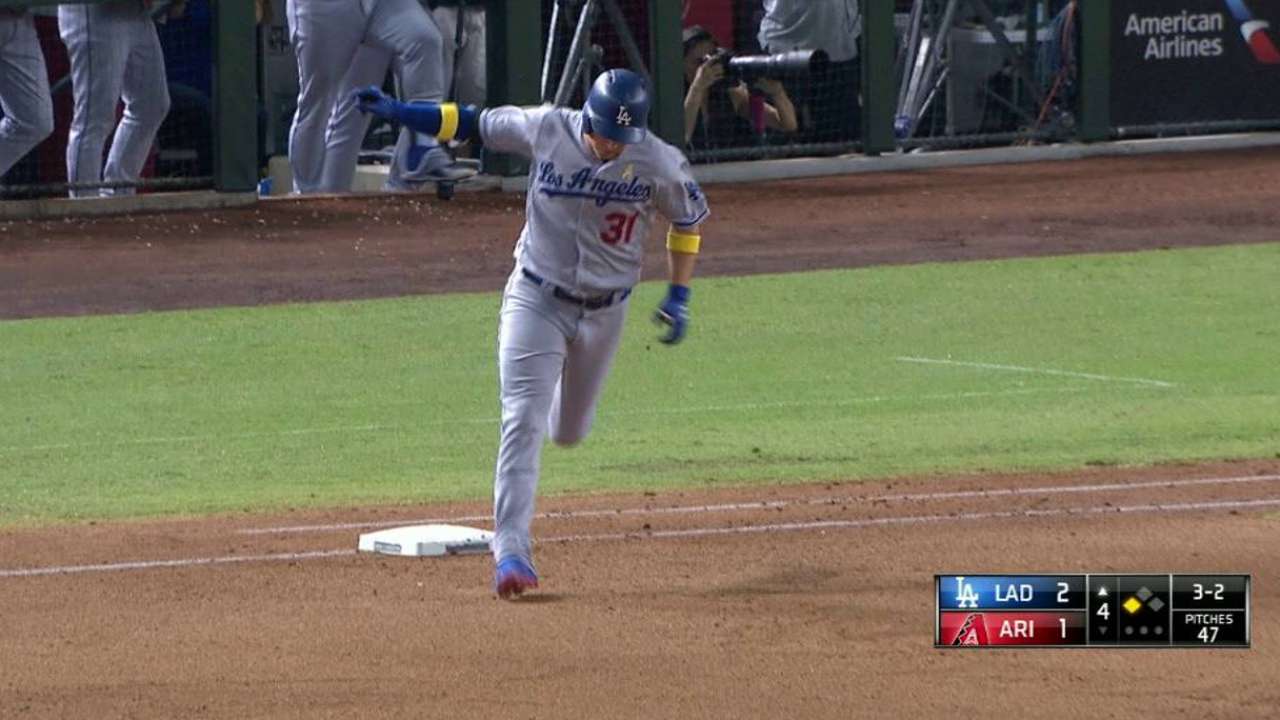 In the manager's office, Dave Roberts was sizing up another win with contributions from rookies like Cinderella stories Brock Stewart and Andrew Toles, as well as likely National League Rookie of the Year Corey Seager.
"Look at some of the lineups we've run out in September; it looks like split-squads from the beginning of Spring Training," said Roberts. "But they are on a playoff-contending team and there's a reason I put them in the lineup.
"Look at February, our roster and project it, this is not the way, obviously, we'd see it play out. But I've said all year about our scouting and development, these guys found very good young players to come into a pennant race and contribute, guys we didn't expect to make an impact. The common factor is the pulse and the head. They don't scare off. They're really unshaken, and we've put them in tough spots, but they carry themselves like they've been around a long time."
Stewart was around for only five innings, but to pick up the spot start on nine days' rest and one day's notice, Roberts wasn't complaining. Stewart allowed solo home runs to Jean Segura and Welington Castillo and struck out six.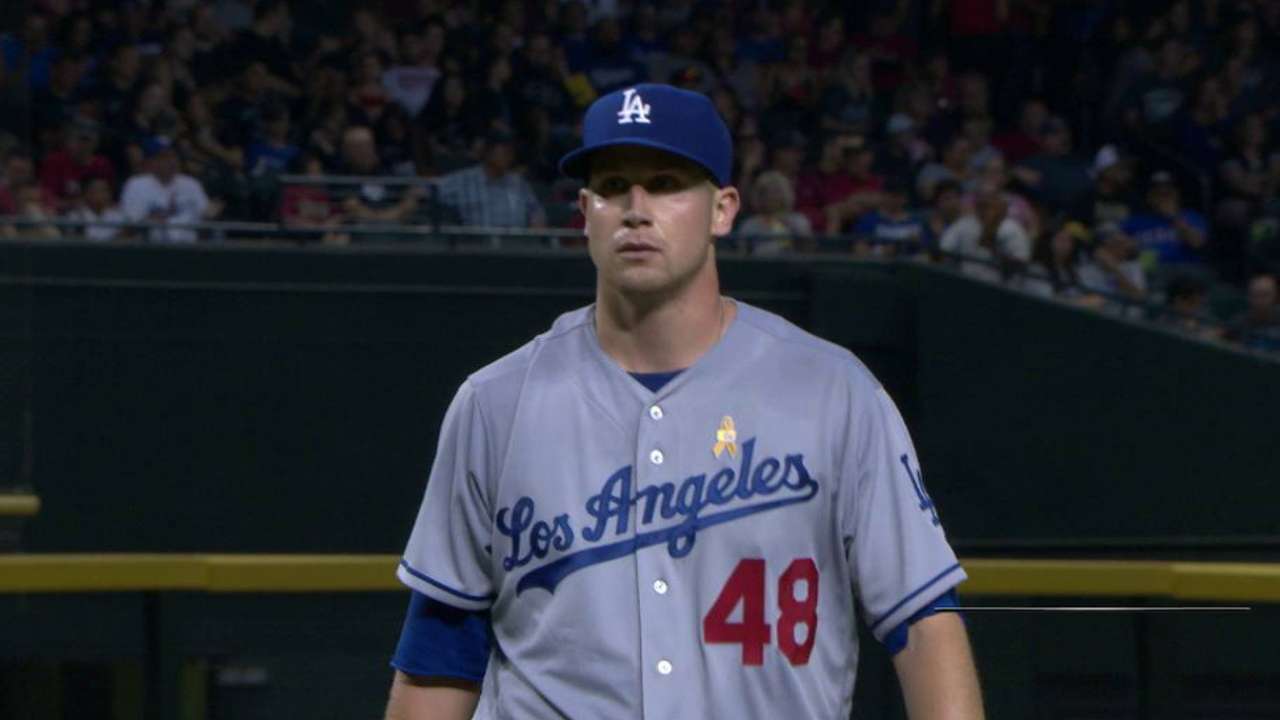 Toles, like Stewart not even invited to big league camp in Spring Training, made the biggest defensive play of the game from left field, his perfect strike gunning down Yasmany Tomas trying to score from second base on Mitch Haniger's two-out single in the fourth inning with Arizona trailing, 4-2.
"A huge, huge play," Roberts said of Toles' first outfield assist.
Seager, meanwhile, added another bullet point on the achievement list with two hits to give him 181, the most by a Los Angeles Dodgers rookie, previously set by Steve Sax in 1982. Johnny Frederick set the franchise mark in 1929 with 206.
"That's very impressive with the Rookies of the Year the Dodgers have had," said Roberts. "No surprise. I think that there's going to be a lot more Dodgers records I foresee for Corey."
Seager already has the franchise record for home runs by a rookie shortstop with 25.
Ken Gurnick has covered the Dodgers since 1989 and for MLB.com since 2001. This story was not subject to the approval of Major League Baseball or its clubs.