O's realize importance of finale against Rays
Baltimore aims to split four-game set before hosting first-place Boston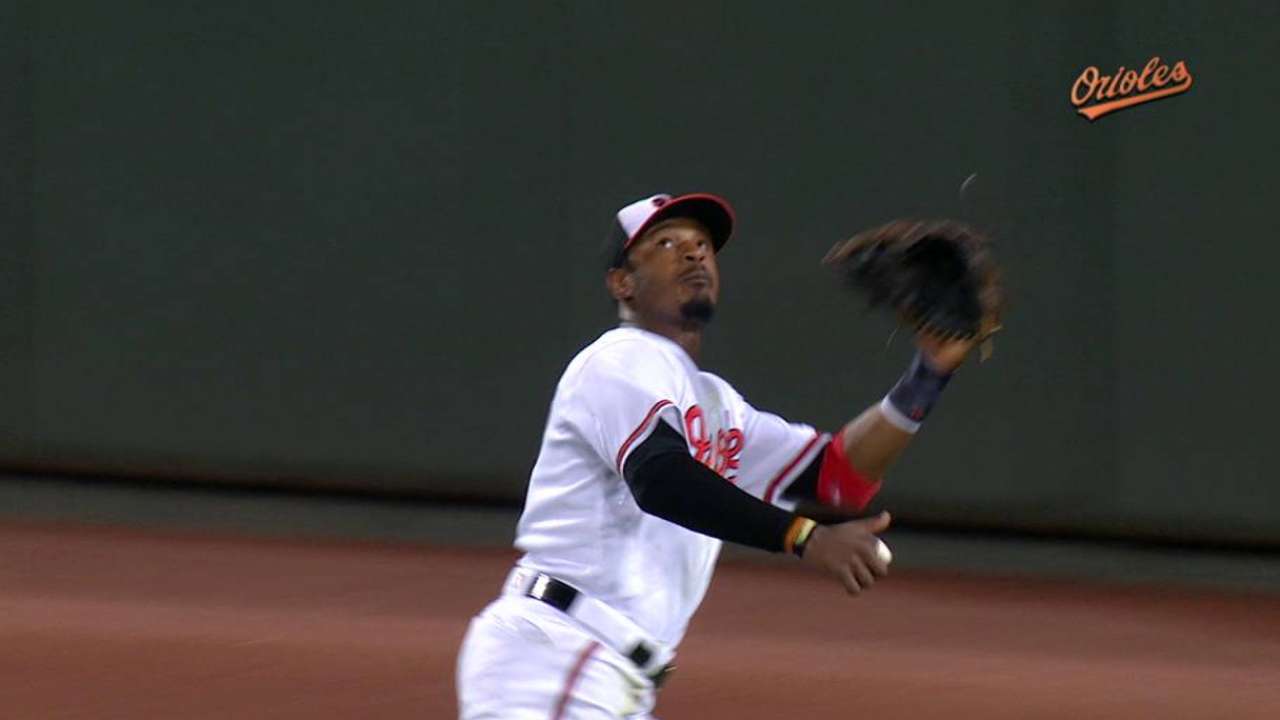 BALTIMORE -- Adam Jones wouldn't go as far as to call the Orioles' series finale with the Rays on Sunday a must-win, but the star center fielder acknowledged the importance of splitting the four-game series with Tampa Bay before the first-place Red Sox come to Baltimore for four games starting Monday.
The Orioles' 5-2 loss Saturday was their second in three days to last-place Tampa Bay, marking an ominous start to their final homestand.
"It's not necessarily a must-win, but at this point in time of the year, you need every 'W' you can get," Jones said. "I think we have 14 left and at this point, you can't give games away."
The O's returned to Baltimore on Thursday fresh off a 6-3 road trip one game back of Boston in the American League East. And with the Rays, who had lost all six previous games at Camden Yards this season, in town for four games, Baltimore seemed poised to enter a set with Boston in prime position.
Instead, the O's have dropped three games back of the Red Sox as the Rays try to spoil their postseason aspirations. The Orioles still hold a Wild Card spot with the Blue Jays, though.
"Right now [the Rays] are throwing a little curveball into the standings with us and how they did with Toronto," Jones said. "You tip your cap to them for not quitting and not giving up. I know once the [regular] season's over, their season is done, but you've got to respect what they're doing and grinding until the last out of the last game."
It was the Orioles' offense that went quiet in Saturday's loss. After a comeback win Friday, Baltimore managed just two sacrifice flies against Matt Andriese, who entered with a 8.38 ERA in two starts against the Orioles this season.
When asked about Sunday's game after the loss, manager Buck Showalter called every game important, not wanting to place an extra emphasis on the finale. But he knows his group "understands the atmosphere that they're playing in."
"Our guys will show up and compete their butt off," Showalter said. "We'll do what needs to be done, and if it leads to a win, so be it."
Ryan Baillargeon is a reporter for MLB.com based in Baltimore. This story was not subject to the approval of Major League Baseball or its clubs.