Saturday's outing a lesson for young Urena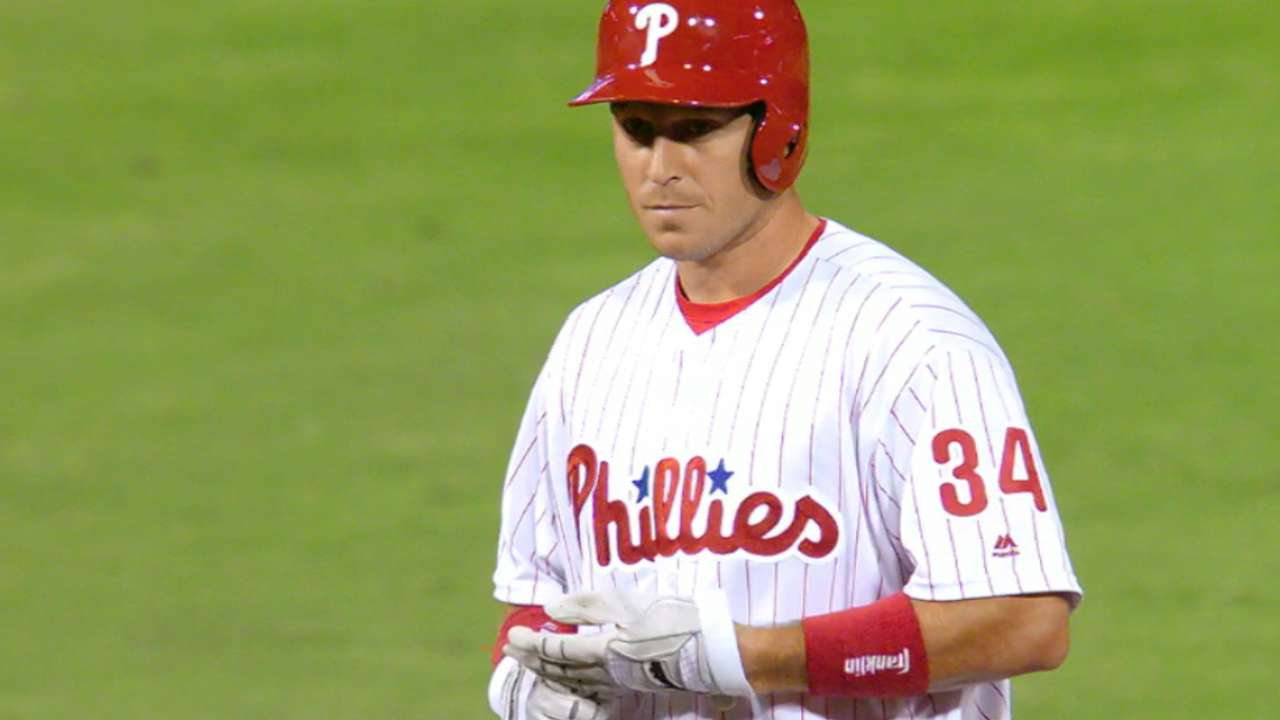 PHILADELPHIA -- For almost every young pitcher, their first year or two in the Majors can be a rollercoaster ride of results.
Jose Urena has had a front-row seat in his last two outings. After coming an out away from a shutout of the Dodgers in his last start, Urena lasted only two innings and surrendered seven runs to the Phillies in Saturday's 8-0 loss at Citizens Bank Park.
It took the Phillies all of five batters to record the number of hits Urena allowed in 8 2/3 innings to the Dodgers. It took him another two batters before he got the second out of the game. He would only record six before manager Don Mattingly handed the game over to the bullpen.
"To me, with Jose, it's been the same thing where he's been able to keep the ball down and change speeds a little bit," Mattingly said. "Tonight, they kind of jumped the fastball early."
After Urena recorded the second out, however, the game-altering hit happened, according to Mattingly. Phillies catcher A.J. Ellis lined a ball around the third-base bag and down the left-field line, where it bounced around long enough for the bases to clear and the Phillies to plate their third, fourth and fifth runs of the night.
The game felt out of hand, especially when the Phillies tacked on two more in the second inning.
"I thought the Ellis hit was huge from the standpoint that if we get out of that at two -- we've got two outs, he gets [Aaron Altherr] -- then he hits a ball down in the corner for three [runs]," Mattingly said. "If we're able to get out of that right there, it's at that point manageable and you begin the next inning. From then on, we pitched really pretty good."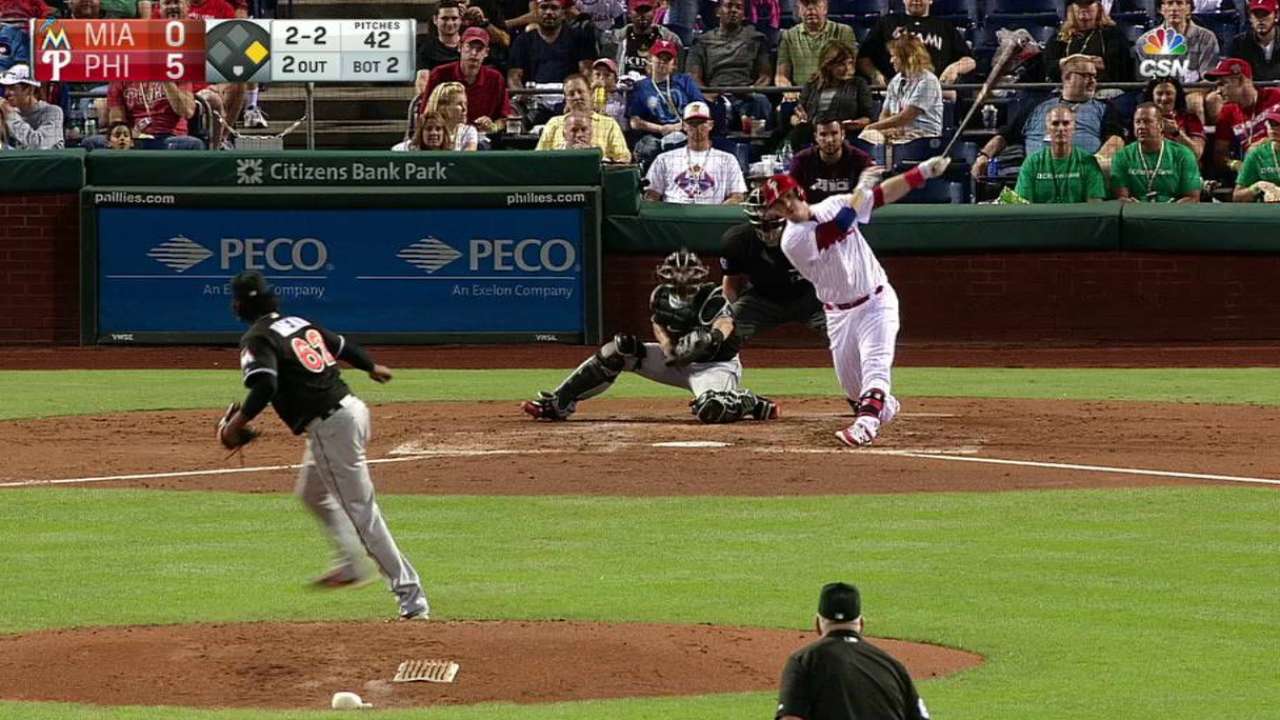 If there is a bright spot to an eight-run defeat, it's that Urena, who turned 25 earlier this week, understands the ups and downs that come with being a hurler still relatively new to the big leagues. After all, it was only Urena's 19th start over the last two seasons.
After his only other time giving up at least seven runs -- eight runs over 4 1/3 frames against the Cardinals on July 29 -- Urena bounced back to post a 3.13 ERA in six starts prior to Saturday against the Phillies.
"You learn," Urena said. "You take the good things and bad things. You have to make adjustments and make pitches and keep learning through your career."
Evan Webeck is a reporter for MLB.com based in Philadelphia. This story was not subject to the approval of Major League Baseball or its clubs.