Astros, M's eye AL Wild Card on MLB.TV
Playoff contenders go head-to-head to wrap weekend slate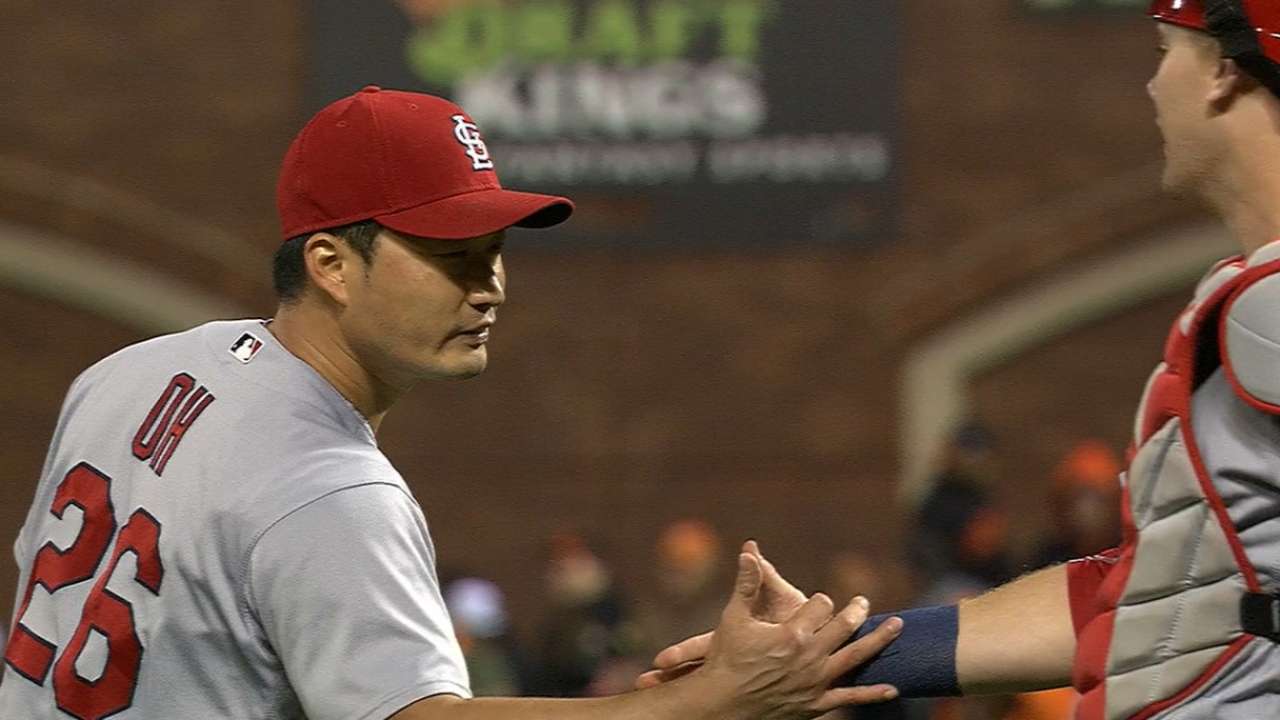 The stakes are high for today's series finale between the Mariners and Astros as both clubs try to remain in Wild Card contention. While neither team is likely to catch the Rangers, who lead the American League West by a considerable margin, each is aiming to extend its season with a spot in the AL's one-game playoff.
But that's not the only tilt worth keeping tabs on today, with a schedule packed with postseason implications. Several other teams vying for playoff spots are going head-to-head, including the Cardinals at Giants, Yankees at Red sox and Tigers at Indians.
The best place to catch all the action is MLB.TV.
MLB.TV Premium has returned with the same features as last year, and is only $9.99 for the rest of the season. This package has the best value and provides access to more than 400 devices and a free subscription to the MLB.com At Bat Premium app (a $19.99 value). It offers the best picture quality ever -- a new 60 frames per second -- for supported devices.
Here's what to watch for throughout the day (all times ET):
Astros, Mariners cling to playoff hopes: HOU@SEA, 4:10 p.m.
The West is likely to be the first division claimed in the AL, but even if the Rangers secure the title, the runner-ups are locked in a tight competition for a place in the AL Wild Card Game. With the season winding down, this series finale at Safeco Field is among the few remaining opportunities for Seattle and Houston to distinguish themselves in direct competition with a fellow Wild Card hopeful.
"These are like playoff games for us," Mariners outfielder Leonys Martin said. "Every single game, we have to fight."
Doug Fister will toe the rubber for Houston, looking to put his recent struggles behind him. The righty is 0-3 with a 9.35 ERA over his last four starts. For the Mariners, rookie left-hander Ariel Miranda will take the ball in his first career appearance against Houston.
Stat that matters: The Mariners are slugging .674 on the first pitch of at-bats this season, good for third in the big leagues.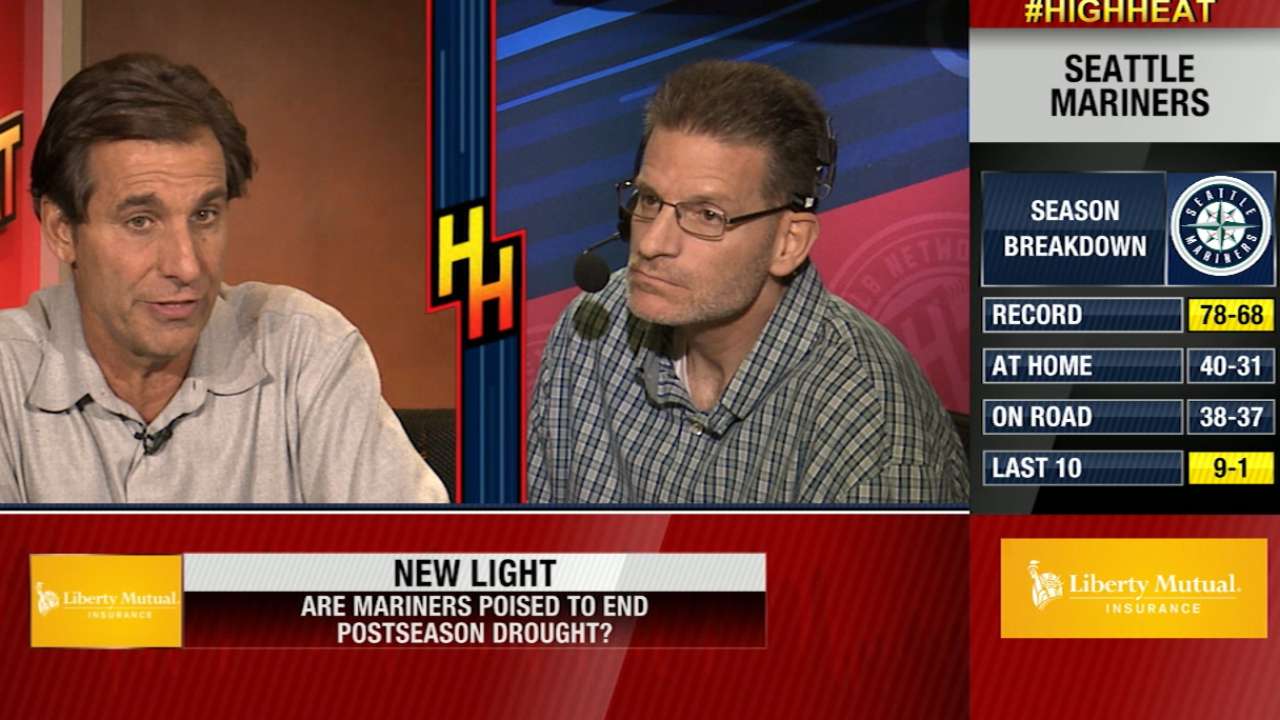 Red Sox go for sweep: NYY@BOS, 8:08 p.m.
The Yankees will try to keep their fading playoff hopes alive in the finale of their penultimate series against the Red Sox. Boston is going for a four-game sweep of New York, which has dropped six of its last seven games to fall behind in the AL Wild Card race.
"Boston has outplayed us," Yankees outfielder Brett Gardner said. "We've scored some runs, we've just given up a few too many. We need to find a way to win [Sunday] night and try and regroup and go on a streak here this next week. It's our only hope."
The Yankees will look to CC Sabathia to halt their losing skid. Sabathia was at his best his last time out, allowing just three hits over 6 1/3 scoreless innings against the Dodgers. He struggled the last time he faced the Red Sox on July 16, surrendering five runs (four earned) in a loss.
Drew Pomeranz will start for the Red Sox, looking to rebound from a loss to the Orioles in which he surrendered five runs over two-plus innings. He's had success against New York this year with a 1.46 ERA across two starts.
Stat that matters: The Red Sox bullpen owns a Majors-best 1.06 ERA this month.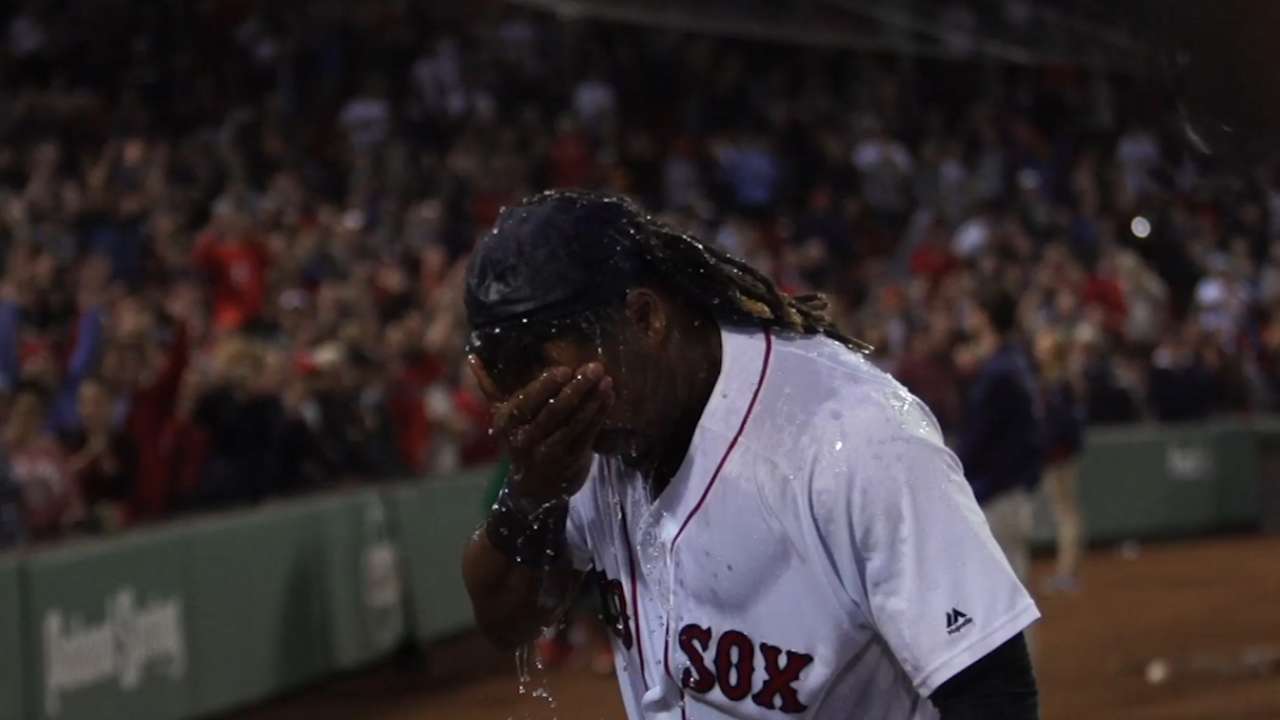 Giants look to improve Wild Card standing vs. Cards: STL@SF, 4:05 p.m.
The Cardinals and Giants meet for the final time in the regular season at AT&T Park. The Cardinals enter the contest on the outside looking in on the National League Wild Card picture, trailing both the Giants and the Mets. A win would go a long way toward keeping St. Louis in the mix for a playoff spot.
Rookie right-hander Alex Reyes, a new addition to the Cardinals rotation, will make his third career start. He owns a 1.29 ERA since his Aug. 9 callup. The Giants counter with righty Albert Suarez, who's been notably better at home (3.12 ERA) than on the road (5.13) this year.
Stat that matters: The Giants are striking out in just 16.2 percent of their plate appearances this season, the lowest rate in the Majors.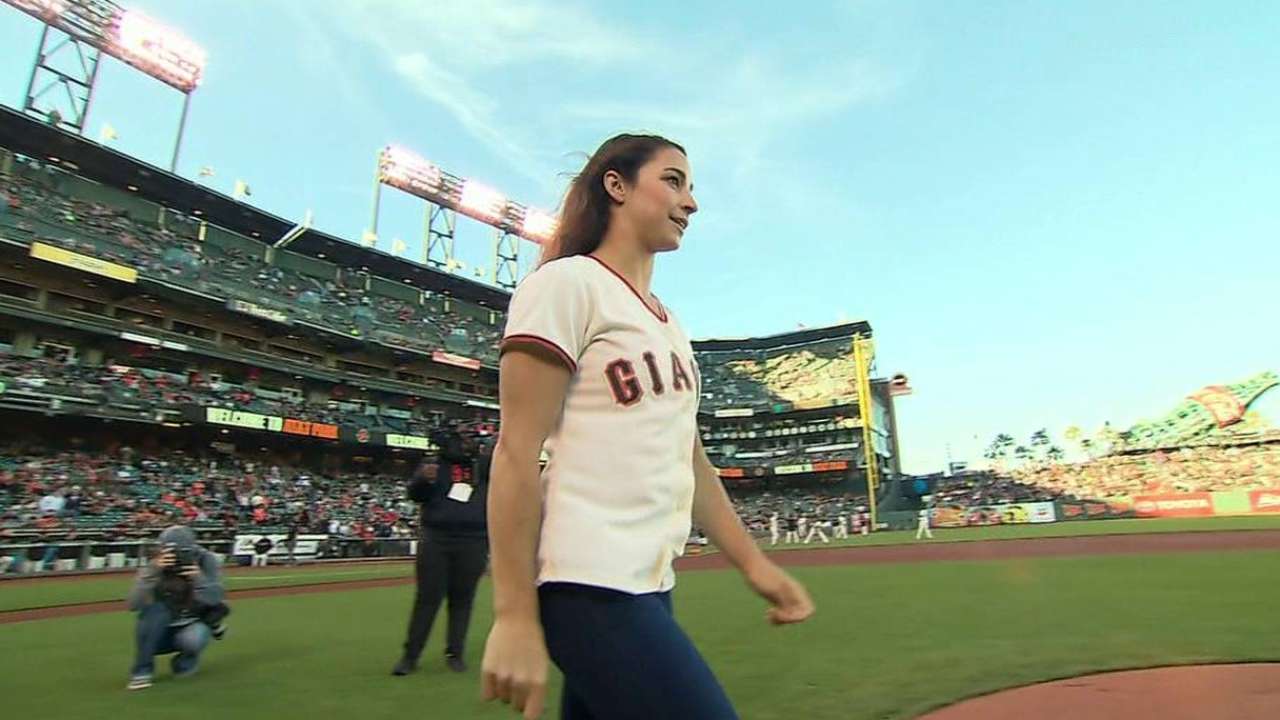 Ross returns for pennant-chasing Nats: WSH@ATL, 1:35 p.m.
The Nationals welcome back right-hander Joe Ross against the Braves as Washington inches closer to an NL East title. Ross is making his first appearance since July 2 after missing time with right shoulder inflammation. He's slated for about three innings as the Nationals determine what role the 23-year-old may have in the postseason.
"[It's going to be] sort of like a Spring Training schedule that he is on right now," manager Dusty Baker said. "It's just important to us that he's on the mound in a game."
Matt Wisler will take the mound for the Braves in his second start back from a left oblique injury. Wisler is 2-3 with a 5.19 ERA in six career appearances (five starts) against Washington.
Stat that matters: Nationals rookie Trea Turner is hitting .463 (25-for-54) with eight extra-base hits and 16 runs scored in the first inning.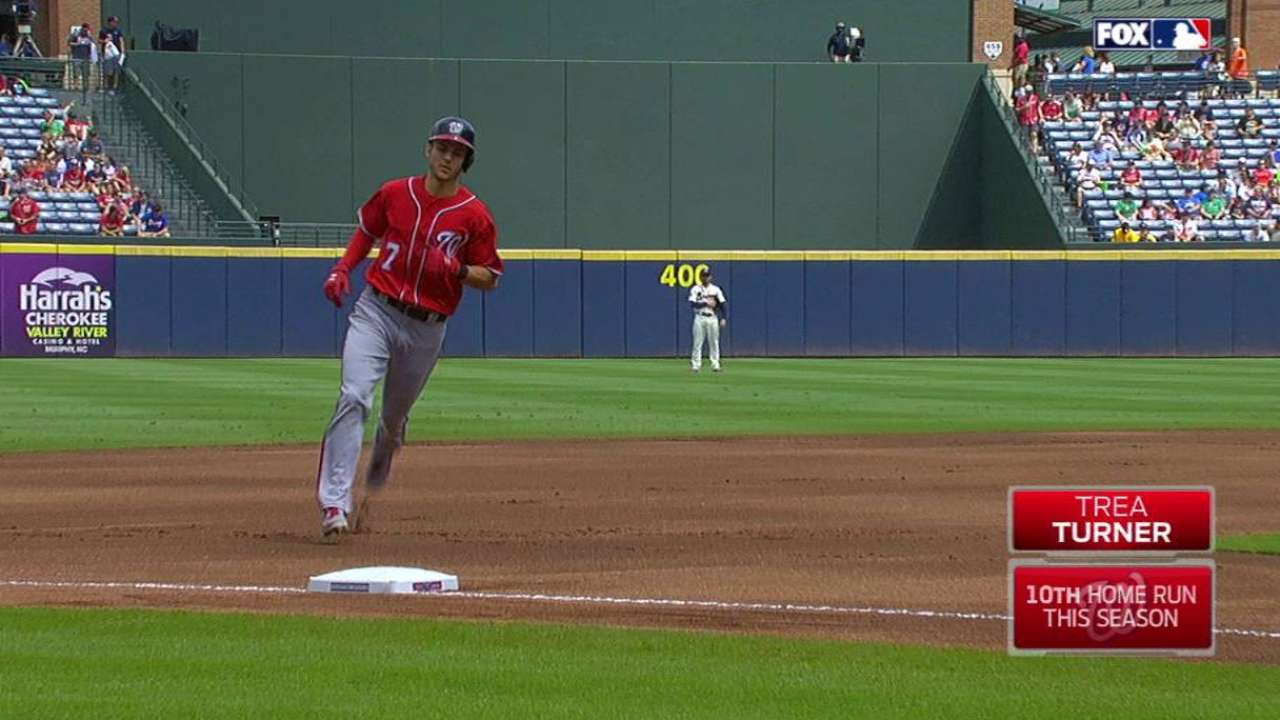 MLB.TV Premium subscribers get the Mosaic View -- split screen or quad, available on PC or Mac only. That always comes in handy, especially when scoreboard-watching looms. MLB.TV Premium and MLB.TV Single Team subscribers both enjoy HD and both will get real-time highlights and player stats automatically loaded moments after they occur (only for the game you are watching with MLB.TV Single Team, and for all games with MLB.TV Premium).
Chad Thornburg is a reporter for MLB.com. This story was not subject to the approval of Major League Baseball or its clubs.