Paxton's gem deserves better fate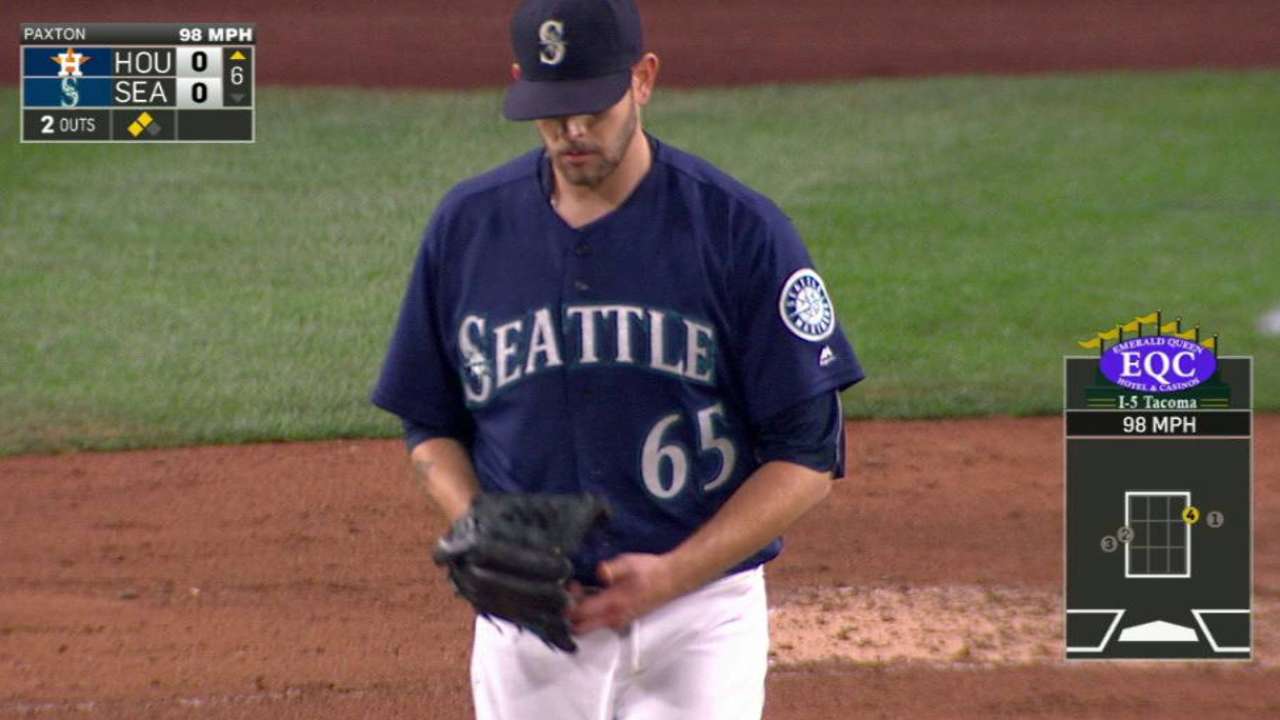 SEATTLE -- It's tough to see an L next to a performance like James Paxton's against the Astros on Saturday night.
"He was aggressive, he was ahead in the count and he was in control," manager Scott Servais said.
Paxton didn't allow a baserunner until the sixth of his seven innings in the Mariners' 2-1 loss at Safeco Field. He faced a lineup that had scored six runs on nine hits in five innings against him earlier in the season. But on Saturday he only allowed two runs on four hits. The Mariners just couldn't provide their southpaw with enough run support.
"He just dominated early," Astros manager A.J. Hinch said. "He was upper 90s with a really good breaking ball. It started out in the zone, we'd go below the zone. He was hard to hit."
Paxton threw both that fastball and that curveball consistently for first-pitch strikes.
"Being able to get that first-pitch curveball over made them respect it," Paxton said, "which took them off the fastball, which is what I need."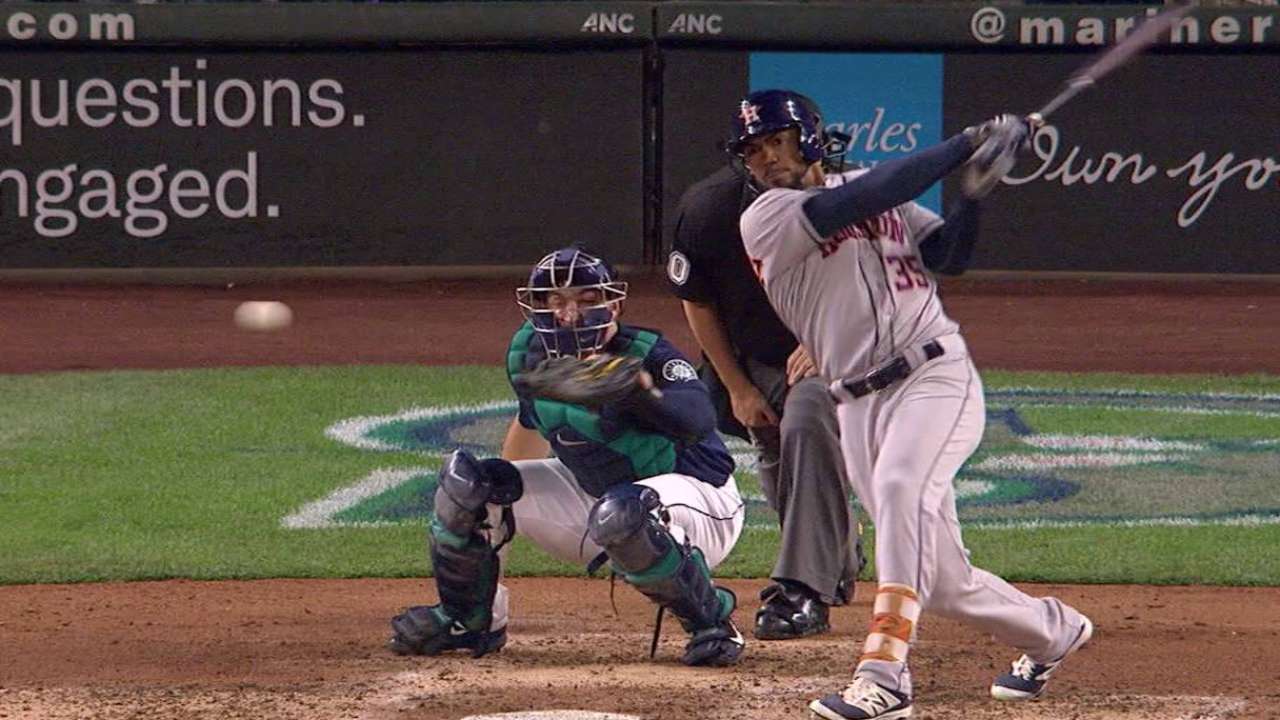 Teoscar Hernandez broke up Paxton's perfect game with a leadoff single in the sixth. Then a double from Tyler White and a two-out RBI single from Yulieski Gurriel later, the Mariners trailed the Astros, 2-0.
"I just left a couple balls over the middle a little bit too much in that inning," Paxton said. "The pitch that Gurriel hit for the base hit, maybe left it a little more over the middle than I wanted to, but still got in on him."
The 98-mph fastball was up and in, and Gurriel got on top of it to send a ground ball into left field. Paxton then intentionally walked Jose Altuve and got Carlos Correa to fly out to center to end the inning.
Those two runs were all it took to top the Mariners, whose run in the eighth was the only run they'd scored in the past two games. They've dropped two straight to Houston following an eight-game winning streak.
"We're going to turn it around here," Paxton said, "and get some runs on the board and start winning some ballgames again."
Maddie Lee is a reporter for MLB.com based in Seattle. This story was not subject to the approval of Major League Baseball or its clubs.