Segura hits one of 2016's unlikeliest HRs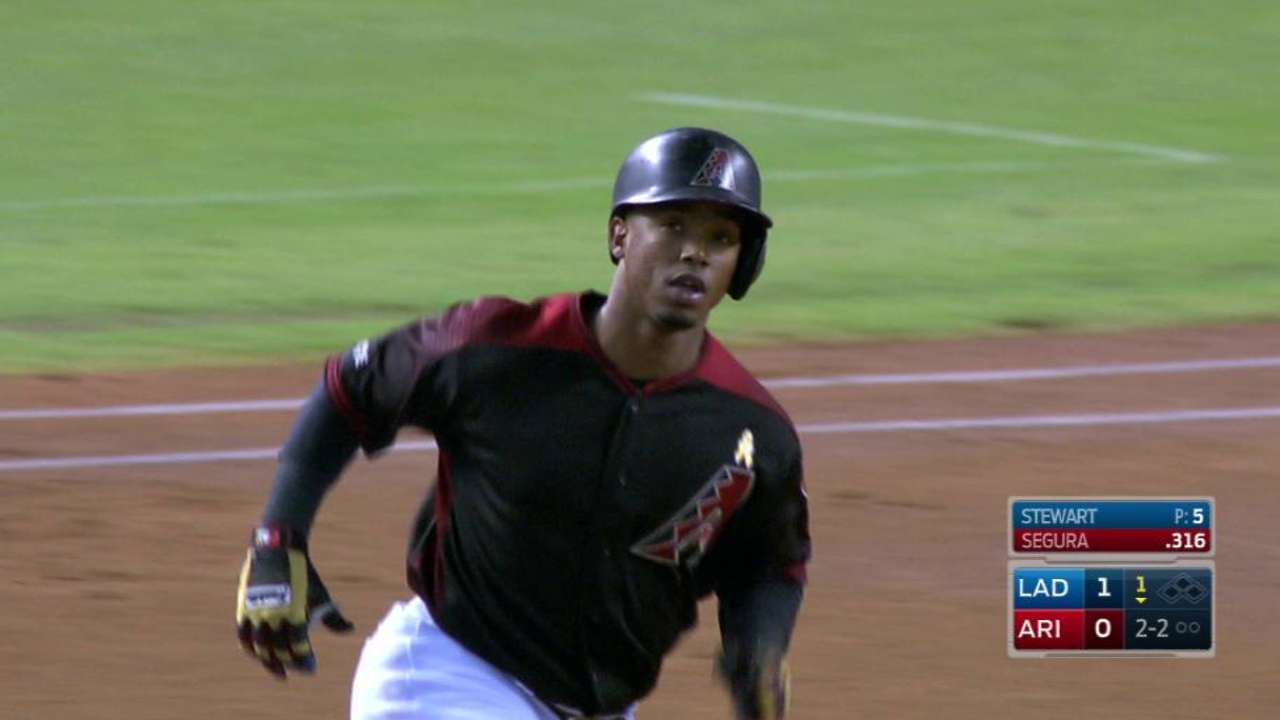 PHOENIX -- D-backs second baseman Jean Segura's third leadoff homer in five games barely cleared the left-field fence. In fact, it was one of the unlikeliest homers of the Statcast™ era (since 2015).
Segura's homer in the bottom of the first of Saturday's game against the Dodgers at Chase Field had an exit velocity of 88.3 mph and a launch angle of 31 degrees, as projected by Statcast™. It was the first homer ever tracked with those specifications. Batters were previously 5-for-81 (.062) with that combo.
"I didn't think it was gone, I didn't hit it hard enough to think it was going to go," Segura said. "But sometimes you don't think it's going, it's going. Sometimes you think it's going but it's not going. But I felt pretty good about it."
It was also the third-softest homer hit in MLB this season. The softest was hit by Toronto's Troy Tulowitzki on June 26, which had an exit velocity of 87.1 mph.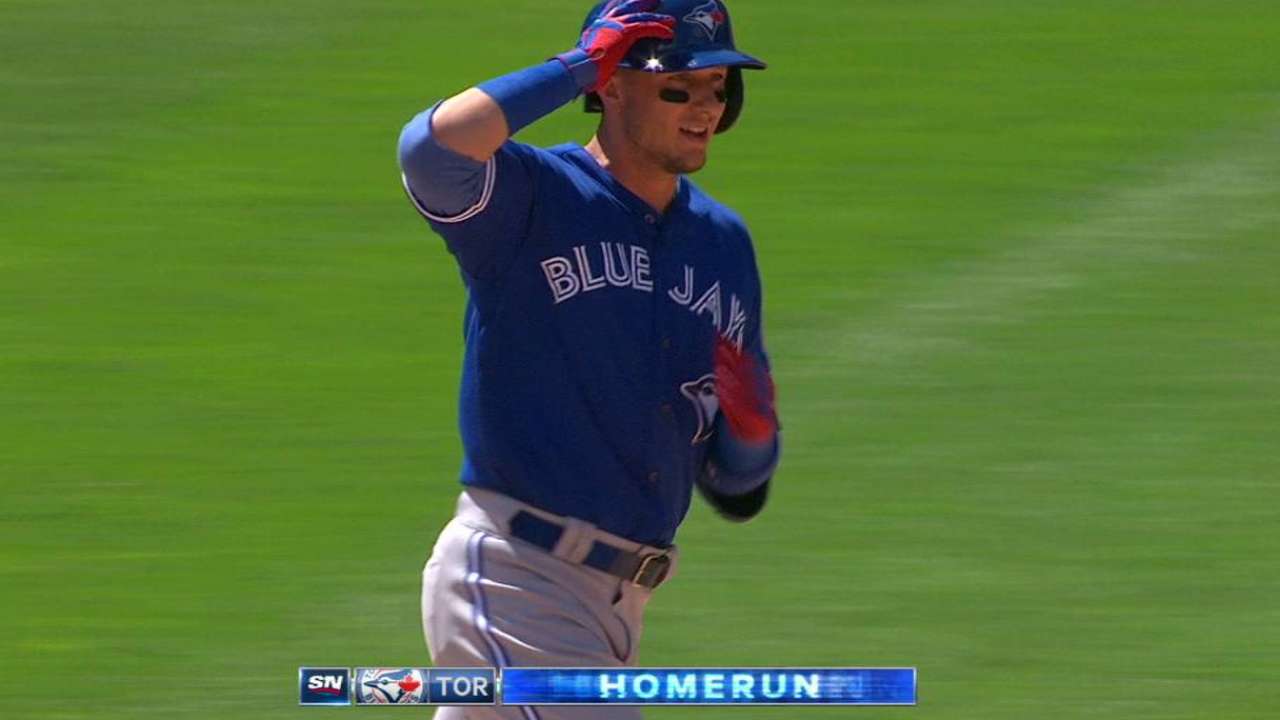 Segura's homer traveled a Statcast-projected 341 feet. The Arizona second baseman has a career-high 17 home runs this season, including five over the past five games.
"He's swinging the bat well, he feels good and he's getting good pitches to hit," manager Chip Hale said. "Just got to keep him hot."
Jake Rill is a reporter for MLB.com based in Phoenix. This story was not subject to the approval of Major League Baseball or its clubs.