Grandal gets chance to rest sore right elbow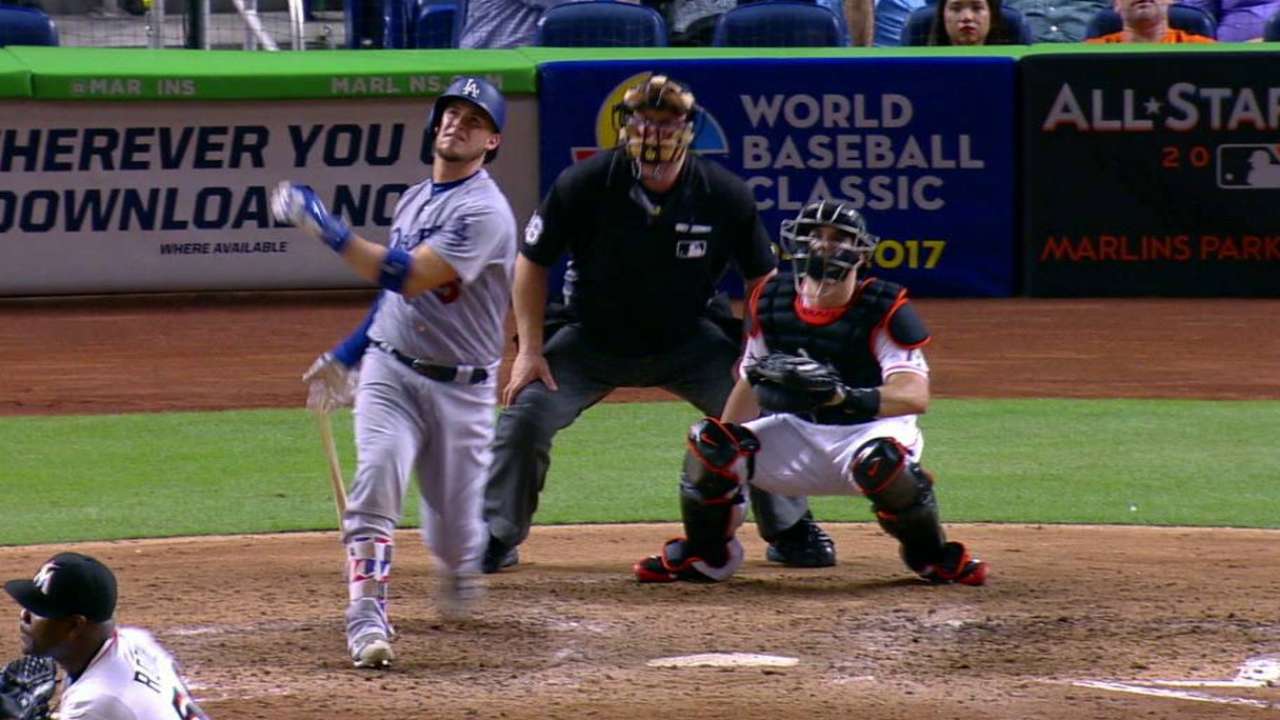 PHOENIX -- Dodgers catcher Yasmani Grandal has a sore right elbow and Carlos Ruiz started instead Saturday night against Arizona.
Manager Dave Roberts said he was giving Grandal the game off to rest the sore elbow, which Roberts said Grandal has been dealing with for "a while."
For most of this season, the switch-hitting Grandal would yield to Ruiz or his backup predecessor, A.J. Ellis, when the opposing pitcher was left-handed. The D-backs started right-hander Shelby Miller on Saturday night.
Grandal's power resurgence over the second half of the season has coincided with improvement in the club's run production. Despite a .223 average, he leads MLB catchers with a career-high 25 home runs, 19 of them in the last 60 games. He has started 97 games behind the plate this season, has driven in 64 runs and has an .800 OPS. But since Sept. 5, he's lost 40 points in OPS.
Grandal began the season on the disabled list with right forearm soreness, which he attributed to overwork in the cage during Spring Training in an attempt to make up for workout time missed during the winter while recovering from right shoulder surgery.
Ken Gurnick has covered the Dodgers since 1989 and for MLB.com since 2001. This story was not subject to the approval of Major League Baseball or its clubs.