Ross unlikely to return this season
Padres right-hander has made one start this season, on Opening Day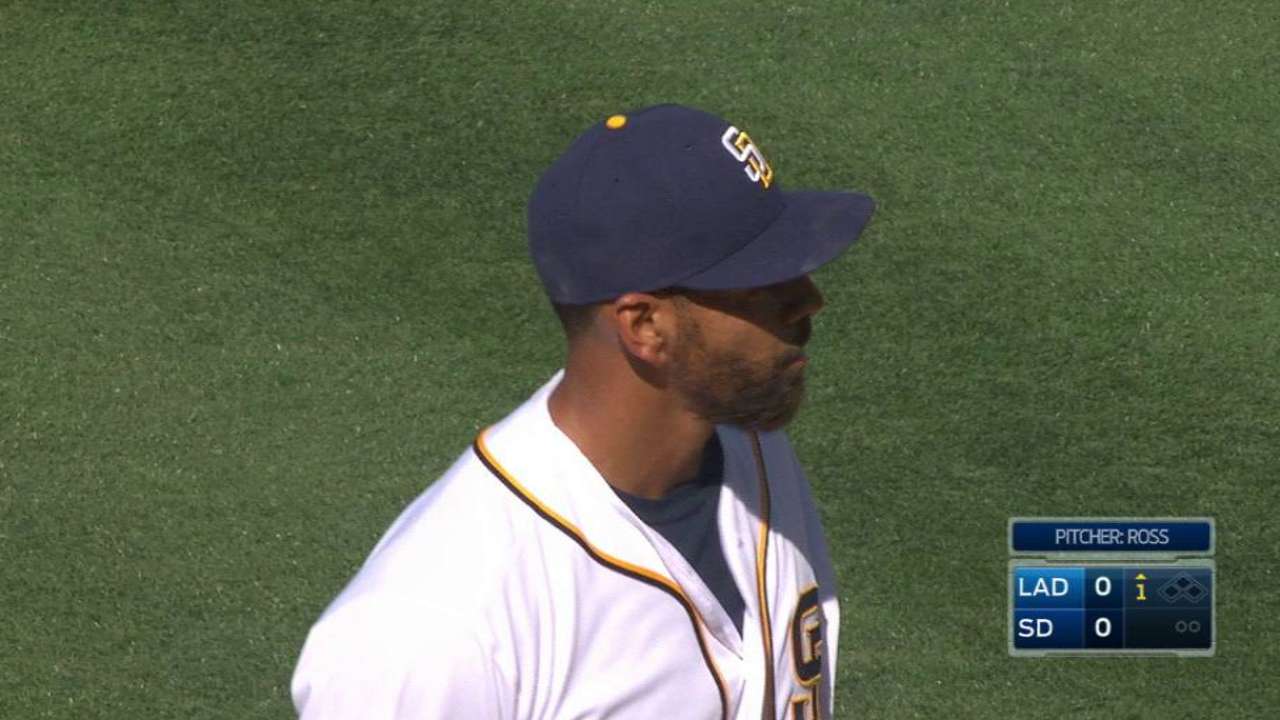 DENVER -- Tyson Ross' 2016 season may have ended right where it started -- on Opening Day.
Before Saturday's game against the Rockies, Padres manager Andy Green called Ross' potential return "a real long shot."
The veteran right-hander has dealt with shoulder inflammation and hasn't pitched since the first game of the season when he allowed seven earned runs in a loss to the Dodgers.
"It's probably, most likely a real long shot to see him pitch for us at some point in time this season," Green said. "He's continuing to work on his exercises, continuing to be diligent in everything he's asked to do. It's been a real tough, trying season for him."
Twice this year, the Padres were optimistic Ross was nearing a return. And twice this season, his recovery hit a snag.
In July, Ross was close to an opportunity to face live hitters for the first time, but he rolled his left ankle in his hotel room, a setback that cost him about a month of recovery time.
In August, Ross built up enough shoulder strength to throw a couple live bullpen sessions, and he looked sharp in doing so. He made one rehab start at Class A Advanced Lake Elsinore and complained of shoulder soreness afterward.
Ross hasn't taken the mound since.
"This month really hasn't gone the way it looked like it was going to go after he threw live BP in late August," Green said. "He was out there throwing 94 mph, stuff's looking good. The Elsinore rehab start didn't go well, and the subsequent sides haven't."
Ross is still playing catch lightly, but the Padres could shut him down entirely very soon.
"We're sorting through that plan right now," Green said. "We're in the process of trying to make decisions for Tyson, what's best for him."
AJ Cassavell covers the Padres for MLB.com. Follow him on Twitter @ajcassavell. This story was not subject to the approval of Major League Baseball or its clubs.