Brewers experiencing late-season power surge
Braun, Santana, Carter combine for four homers against Cubs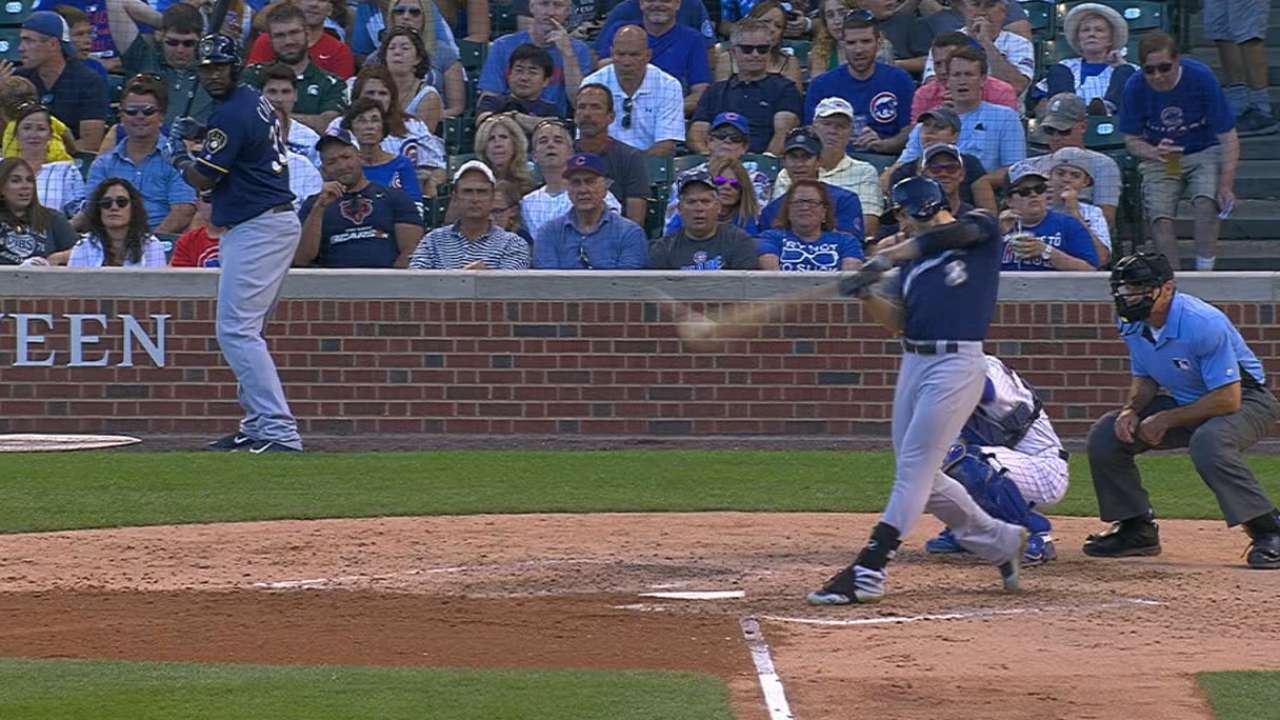 CHICAGO -- All it took to put a smile on Ryan Braun's face Saturday morning was one look at Lake Michigan as the Brewers' bus headed toward Wrigley Field.
They had the dubious task of facing Cubs starter Jake Arrieta, the 2015 National League Cy Young Award winner, but the state of the lake made it seem at least a little less daunting.
"Obviously, as a hitter, when the wind's blowing out, you're a lot more excited to have to face Jake Arrieta than when the wind's blowing in," said Braun, who hit a pair of two-run homers and had five RBIs in the Brewers' 11-3 win. "Usually the lake on the way over is telling. When the water's calm, the wind is typically blowing out. We saw calm water, so obviously you're more excited about the challenge of having to face him."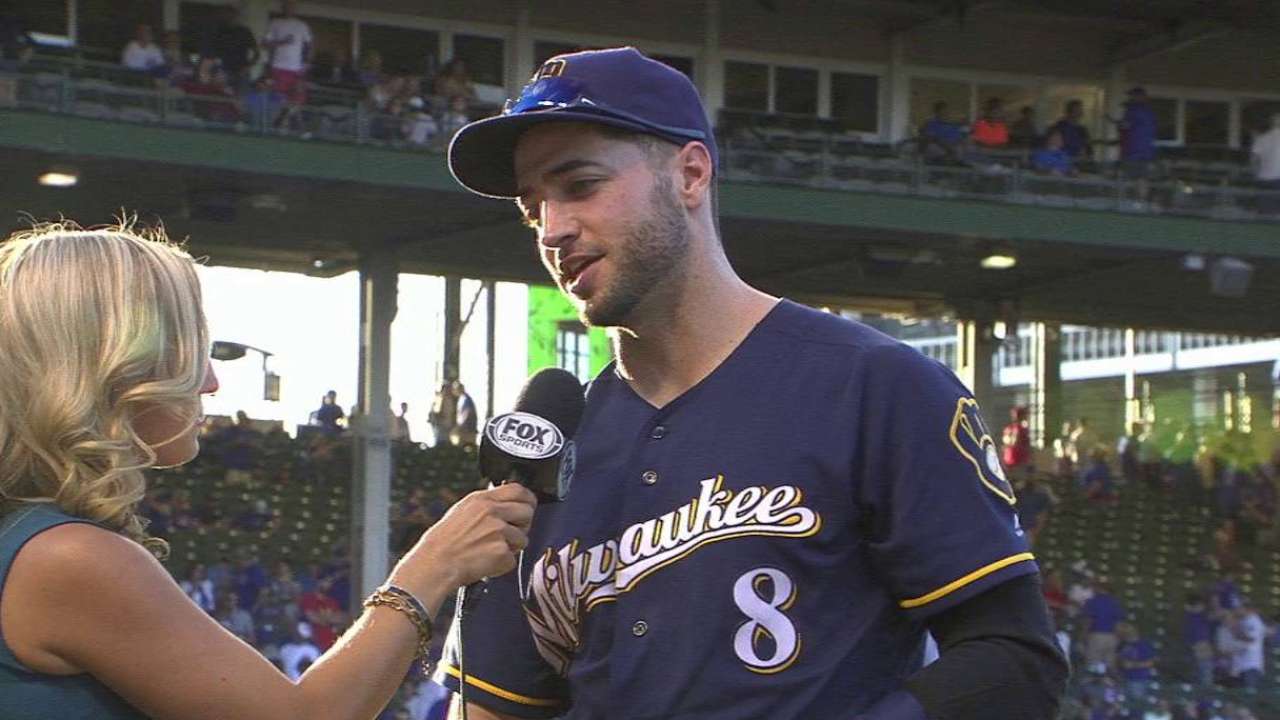 As the water predicted, the ball was jumping off the bat for the late-afternoon start. The Cubs took a 3-0 lead on Zach Davies just three hitters into their first inning, on a run-scoring triple by Kris Bryant and two-run homer by Chris Coghlan, but Milwaukee responded with 11 unanswered runs over the next eight frames.
Braun's two homers led the way, but Domingo Santana also hit a homer onto Waveland Ave., and Chris Carter crushed his third career grand slam in the ninth, sending the ball off the protective netting in front of the video board behind the left-field bleachers. According to Statcast™, the ball traveled an estimated 438 feet and left the bat with an exit velocity of 110 mph.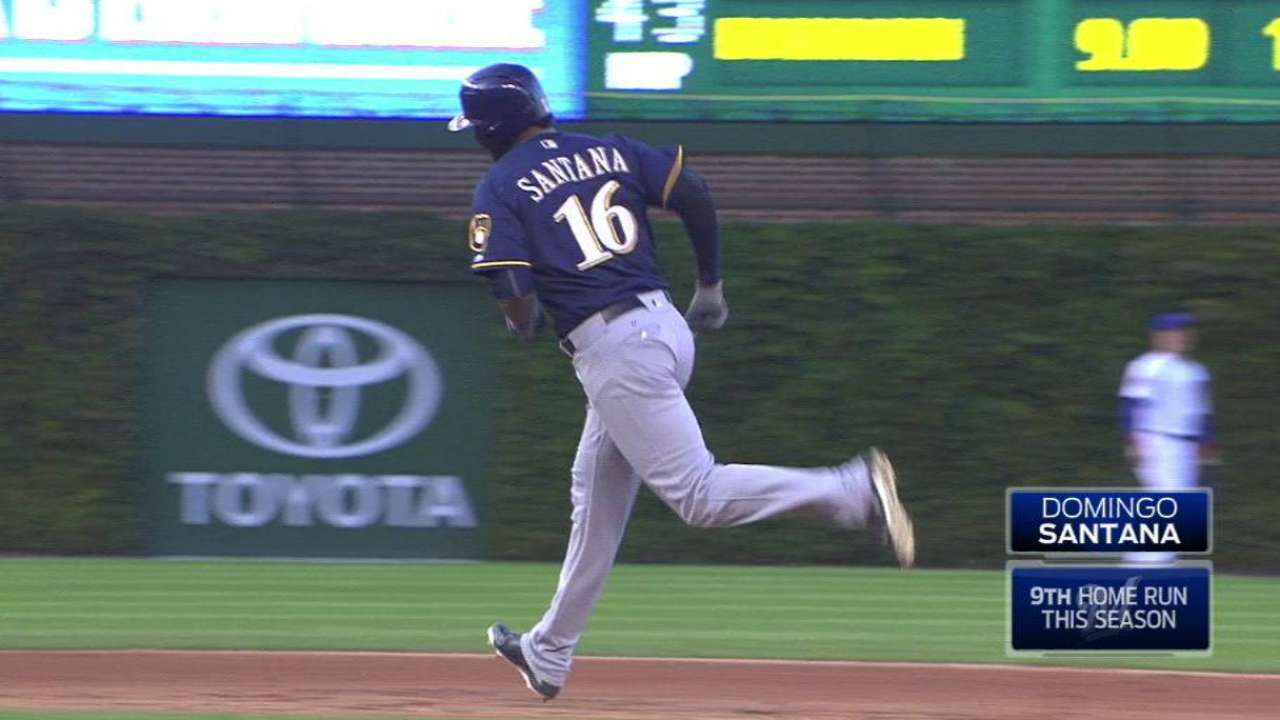 Carter also struck out, tying Jose Hernandez's 188 strikeouts in 2002 as the most in franchise history, but soon reminded everybody why those are secondary to his power.
"I don't know what the distance was on it, but my guess is that was his longest of the year," Brewers manager Craig Counsell said. "It counted for four runs. I like those."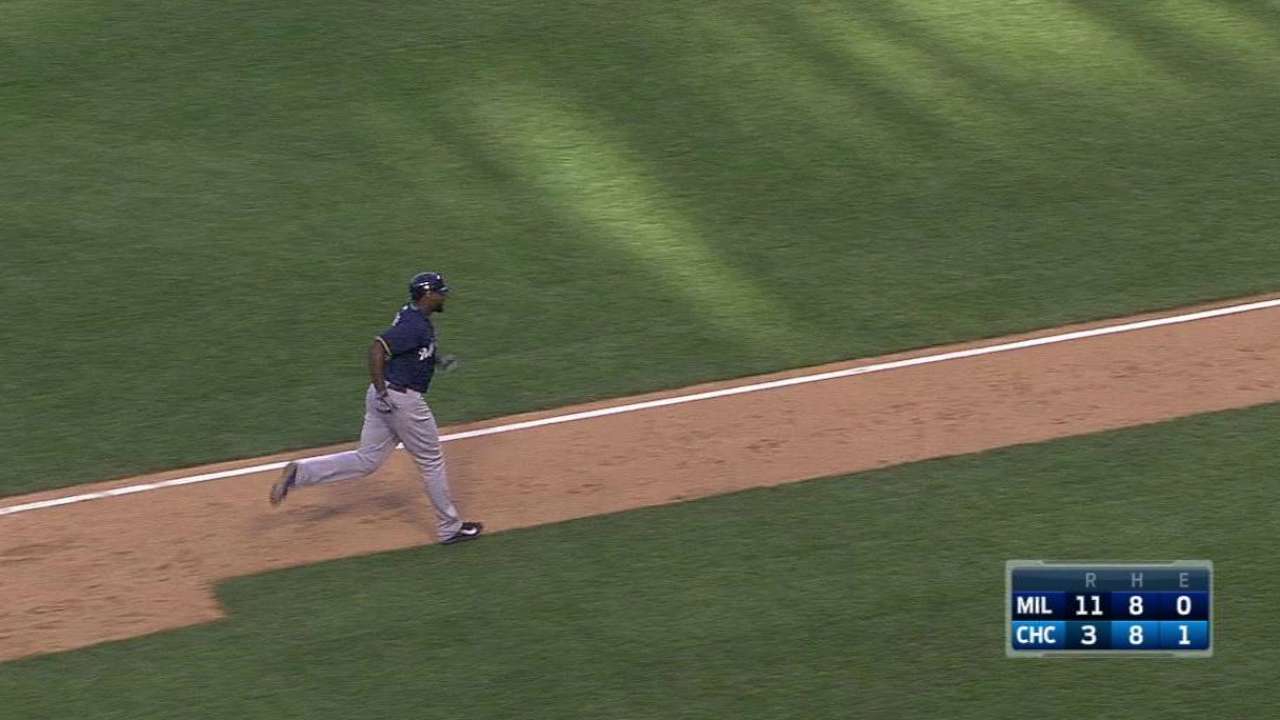 The Brewers have scored 20 runs in the series. They've also hit eight home runs and seven doubles, with Braun hitting three of the homers and Scooter Gennett responsible for four of the doubles, including two Saturday ahead of Braun's blasts.
The wind blowing out might have something to do with Milwaukee's outburst, but it isn't solely responsible.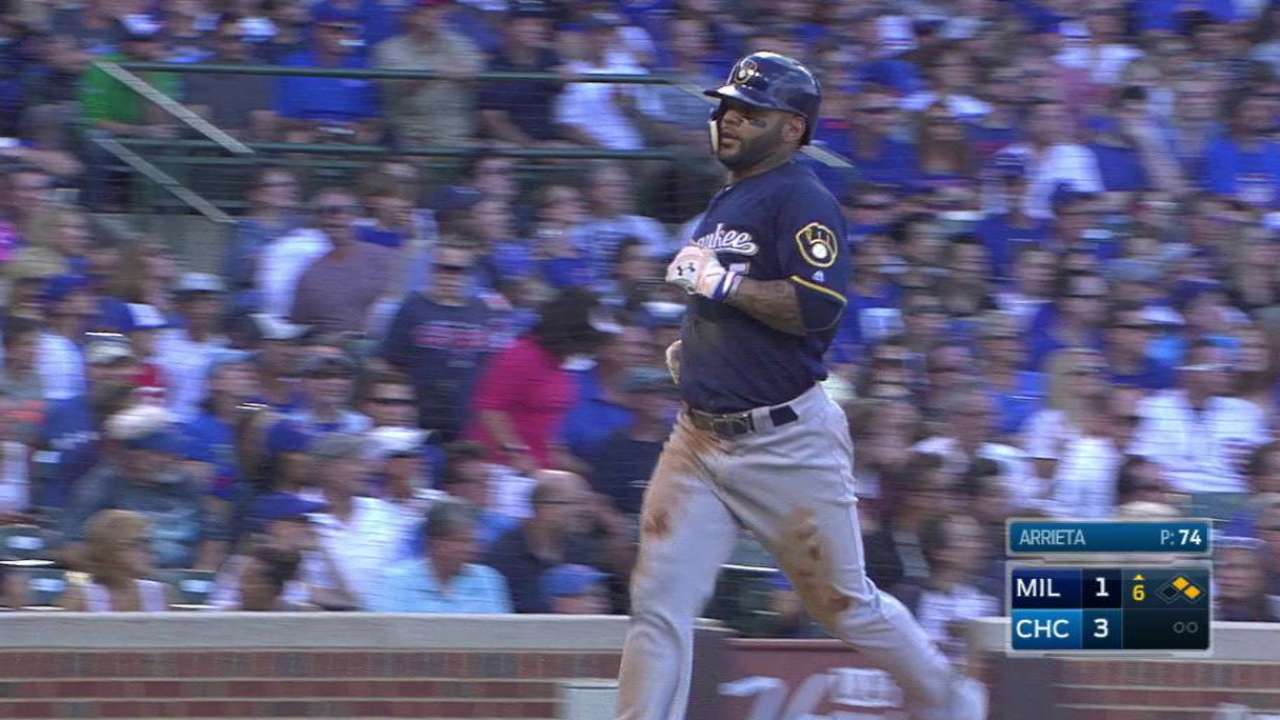 "Scooter's had some big hits, a bunch of doubles this series," Counsell said. "He's swinging the bat very well. That's just kind of how it's rolling right now. That's good. We're swinging the bats well."
That includes Braun, who entered the game hitting .240 with four home runs and nine RBIs in September (14 games). If the past two games are any indication, he might be heating up for a strong finish to the season.
His homers were his 29th and 30th this season, which is his first 30-homer season since 2012 and the sixth of his career.
"I never have specific statistical goals, but obviously 30's a nice big round number," Braun said. "I thought coming into the year I had a chance to hit a lot more than that, but hopefully I'll finish strong, and we'll see what happens."
Brian Hedger is a contributor to MLB.com based in Chicago. This story was not subject to the approval of Major League Baseball or its clubs.