Sisco, Hart honored as O's top Minor Leaguers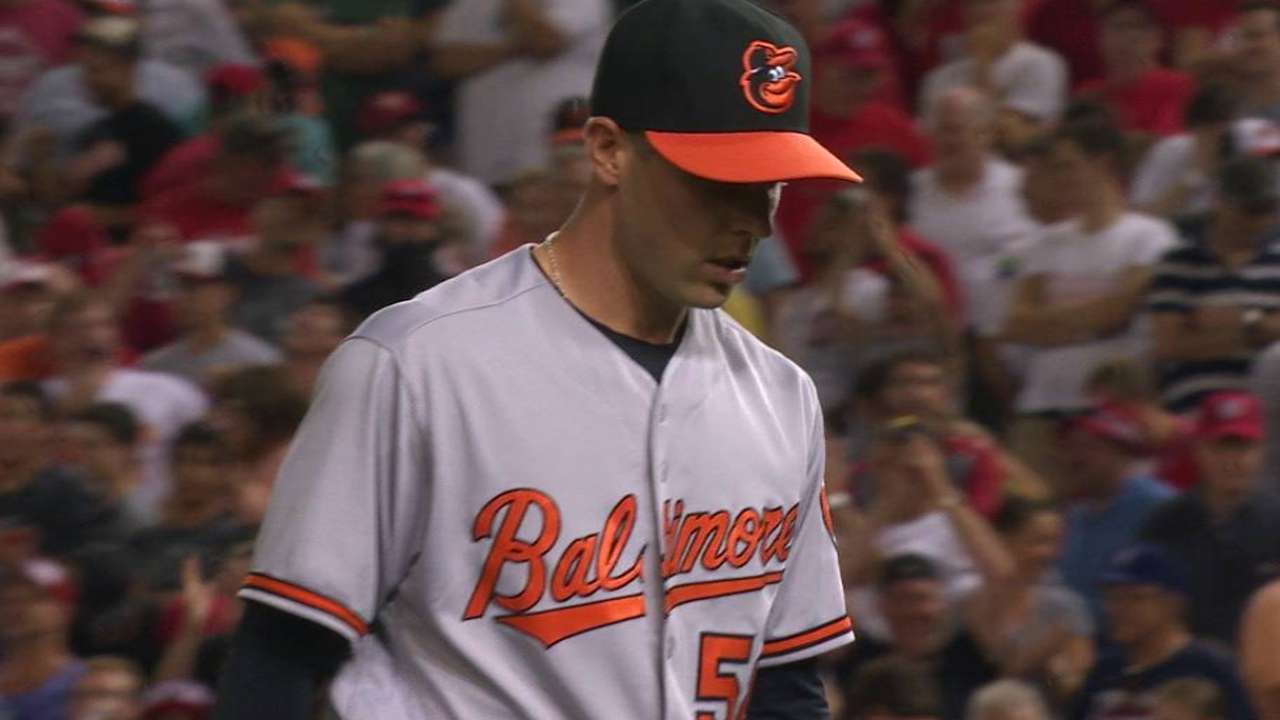 BALTIMORE -- The Orioles announced catcher Chance Sisco as their Brooks Robinson Minor League Player of the Year and reliever Donnie Hart as their Jim Palmer Minor League Pitcher of the Year. The players were honored on the field at Camden Yards before Saturday night's game with the Rays.
Sisco, who played most of the season for Double-A Bowie, hit .320/.406/.422 with 28 doubles, one triple, four home runs, 44 RBI, and 53 runs scored over 112 games for the Baysox. An Eastern League midseason and postseason All-Star, Sisco's .406 on-base percentage led the Eastern League.
"I was comparing some of his numbers, versus a guy like [Steve] Clevenger, who had a great Minor League hitting track record, and he's doing it at a little bit younger age," O's manager Buck Showalter said of the 21-year-old. "All those guys who play that position, the question is going to be catch, call a game and throw. We're excited about their progress."
A second-round selection in the 2013 MLB Draft, Sisco is the O's No. 2 prospect, according to MLBPipeline.com. He was promoted Sept. 1 to Triple-A Norfolk, where he played four games.
"I was definitely excited, I mean it's a huge honor to be given this award," Sisco said. "In Spring Training, being around [Matt Wieters] and Caleb [Jospeh] helped me tremendously. …They helped me defensively and I think that's what helped me take a step forward in my career this year was being around them."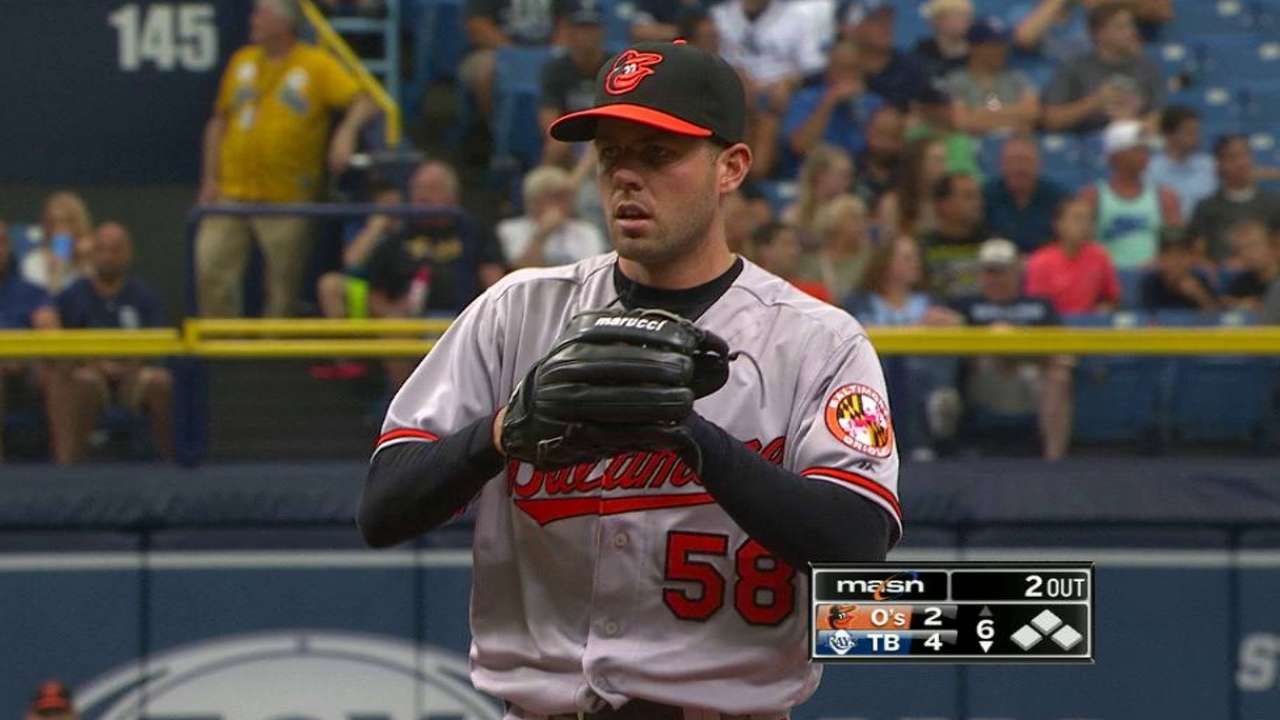 Before Hart's contract was selected July 15, he had a standout year in the Minors. He went 3-1 with a 2.72 ERA and had a career-high 50 strikeouts over 40 games for Bowie.
"The biggest thing was just try to get to the next level," Hart said of his preseason goals. "You play this game to get to the big leagues, I mean that's the ultimate goal. …I didn't really envision being here when I got here and playing at this level this year. But it happened, and I'm very thankful for it."
Hart's emerged as a go-to lefty in Baltimore's bullpen, hurling 13 2/3 straight scoreless innings to begin his Major League career. He's limited lefties to a .172 batting average.
"I was telling him when we were trying to decide if we were going to bring him up, we looked at his walk-strikeout ratio to lefties because we were looking for a left-handed specialist and he had walked one and struck out 25," Orioles executive vice president Dan Duquette said. "Donnie obviously has a refined approach to lefties, which he's employed with excellent success in the Minors and he's come up and done the same thing in the big leagues."
Drew Dosch, an infielder for Bowie, received the Elrod Hendricks Minor League Community Service Award. Dave Walker was given the Cal Ripken Sr. Player Development Award, while Thom Dreier earned the Jim Russo Scout of the Year Award.
Yermin Mercedes was also recognized for his South Atlantic League batting title after hitting .353 over 91 games with Class A Delmarva.
Ryan Baillargeon is a reporter for MLB.com based in Baltimore. This story was not subject to the approval of Major League Baseball or its clubs.