Trumbo doesn't play due to back spasms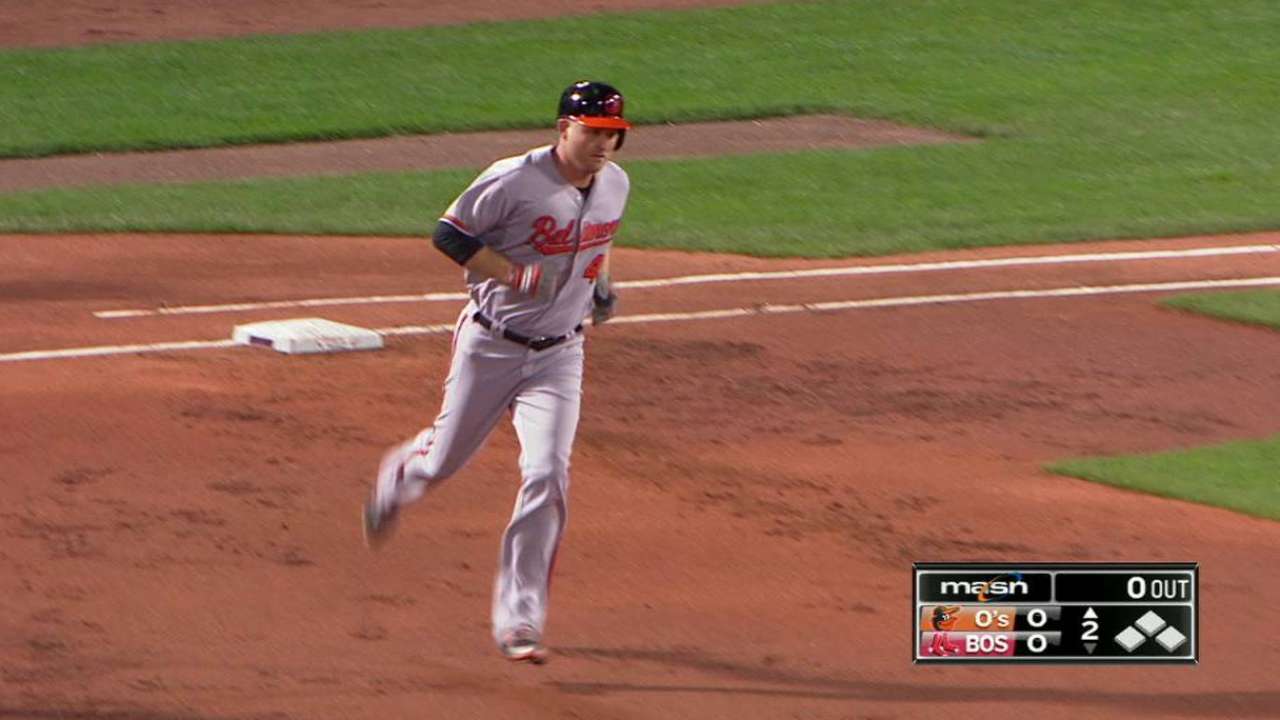 BALTIMORE -- Mark Trumbo, the Major League leader in home runs, wasn't in the Orioles' starting lineup for the second straight night in Saturday's 5-2 loss to the Rays as he deals with back spasms. The slugger was available to pinch-hit, but he wasn't used.
Trumbo said it's tough to sit out with the Orioles in the midst of the playoff race, but he decided to err on the side of caution.
"This just seemed to be the smart decision," Trumbo said. "You play through a lot of pain throughout the course of a year, but sometimes you have to make a call that's not the easiest."
It's an injury Trumbo said he gets every once in a while, which is why manager Buck Showalter has leaned on how Trumbo says he feels when filling out the lineup card.
"He's got a real good feel for this," Showalter said. "He's had it before. He knows. He was talking about the one time he tried to go too quick. But he's close."
An offseason acquisition, Trumbo has been a force in the middle of a power-hitting lineup. His 42 homers pace the Majors and his 100 RBIs lead the O's.
Michael Bourn, who started the game-ending relay throw in Friday's 5-4 win and added the go-ahead sacrifice fly, earned his second straight start in right field.
Ryan Baillargeon is a reporter for MLB.com based in Baltimore. This story was not subject to the approval of Major League Baseball or its clubs.