Reds considering shutting Bailey down
Right-hander scratched from bullpen session with right bicep soreness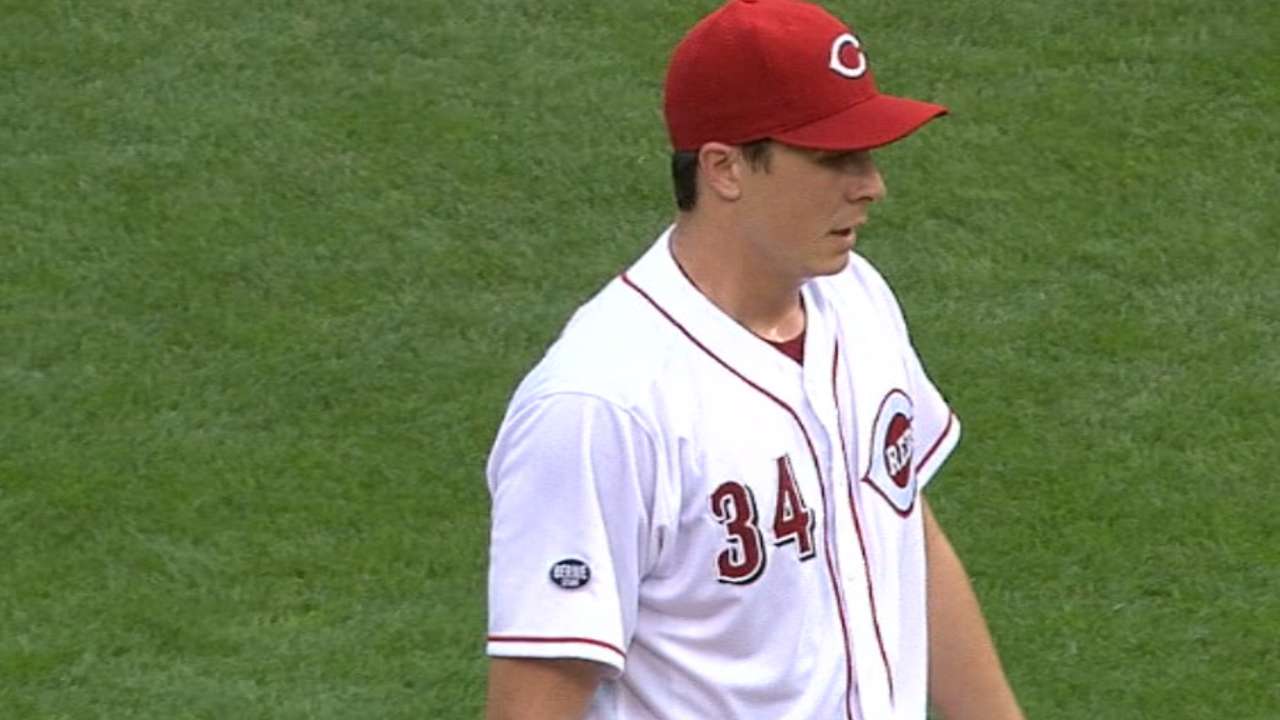 CINCINNATI -- Already thin with Saturday's doubleheader and a potential shutdown of Brandon Finnegan looming, the Reds' rotation is facing more bad news.
Homer Bailey was scratched from his scheduled bullpen on Friday and the Reds are uncertain when he might be able to throw again as he continues to fight soreness in his right bicep.
"He's just not feeling great," Reds manager Bryan Price said.
The Reds are not planning to shut Bailey down yet, but haven't ruled it out.
"We have the right to shut him down, we have not made that decision yet," Price said. "Until we do, you can anticipate that perhaps he may pitch again this year."
Bailey made six starts in his return from Tommy John surgery. In his first four starts, Bailey posted a 3.66 ERA, but struggled to go deep into games, averaging fewer than five innings per game. In his last two, Bailey pitched a combined 3 1/3 innings, allowing 10 runs (nine earned).
Cody Pace is a reporter for MLB.com based in Cincinnati. This story was not subject to the approval of Major League Baseball or its clubs.