Taillon grinds out his fourth victory
Despite not having his best stuff, righty did enough to earn a win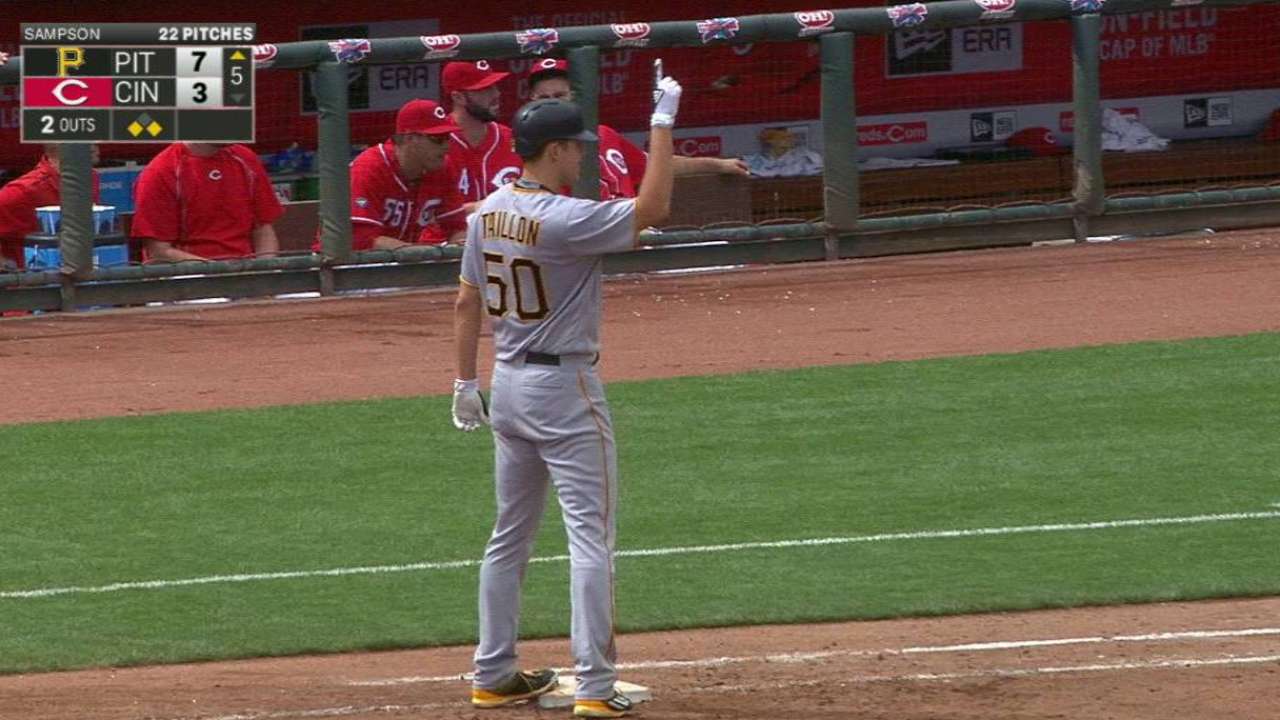 CINCINNATI -- Jameson Taillon returned to the Pirates' rotation on Saturday afternoon feeling strong and healthy, but not particularly sharp. Still, the good outweighed the bad, as Taillon pitched well enough to maintain a big lead and earn the win in the Bucs' 10-4 victory over the Reds.
Taillon hadn't started since Sept. 7, skipped in the rotation to manage his workload down the stretch. He threw five innings, including the Minors, and allowed three runs on nine hits and a walk while striking out two. He wasn't quite as efficient as normal, needing 79 pitches to get through five innings. But the important thing to Taillon was how he felt working on extended rest.
"As a starting pitcher, you want to remove as many variables as possible. You want to feel the same every time -- never too good, never too bad," Taillon said. "I felt pretty good, pretty strong. I made a couple [of] mistakes, but I felt really healthy. I think the break was good for me."
Taillon felt his curveball wasn't as effective as usual on Saturday. His usually reliable two-seam fastball came and went. The fact that he managed to keep the Reds in check without his two best weapons at hitter-friendly Great American Ball Park impressed manager Clint Hurdle.
"What you got to see was a guy go out there not having his 'A' game and still finding a way to compete at this level against a team that swings the bat very well at this ballpark," Hurdle said.
Sixteen starts into his Major League career, Taillon improved to 4-4 with a 3.39 ERA. He's piled up 74 strikeouts against only 14 walks. He has allowed one walk or fewer in 13 of his starts, and he has yet to walk more than two batters in a big league game, allowing him to limit the damage even when he's not at his best.
All the damage done against Taillon on Saturday came on one swing: Adam Duvall's three-run homer just inside the left-field foul pole in the third inning. Taillon gave up two singles to lead off the frame, then challenged Duvall with three straight curveballs.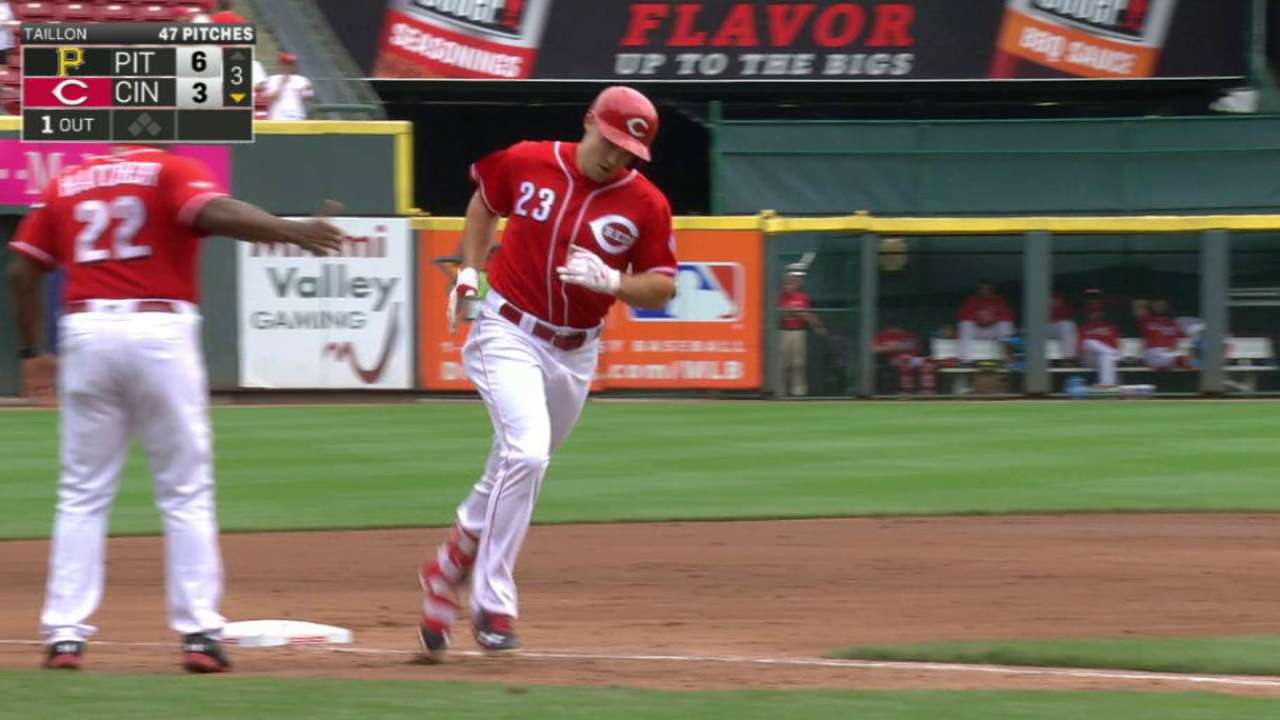 Taillon buried the third breaking ball down in the strike zone, more or less where it was meant to be, but Duvall swatted it into the seats.
"I thought maybe he was looking for it or it was in his mind a little bit," Taillon said. "He sat back on it pretty well."
Taillon limited the damage after that. The Reds hit two balls deep into the outfield in his fifth and final inning. But Taillon managed to keep them in the park -- and, most importantly, keep the Reds off the board.
"I thought I made some pitches when I had to," Taillon said. "It's September. We're here to get outs. They gave me a big lead, so I was just trying to push through it."
Adam Berry has covered the Pirates for MLB.com since 2015. Follow him on Twitter at @adamdberry. This story was not subject to the approval of Major League Baseball or its clubs.