Escobar still hopes to start in all 162 games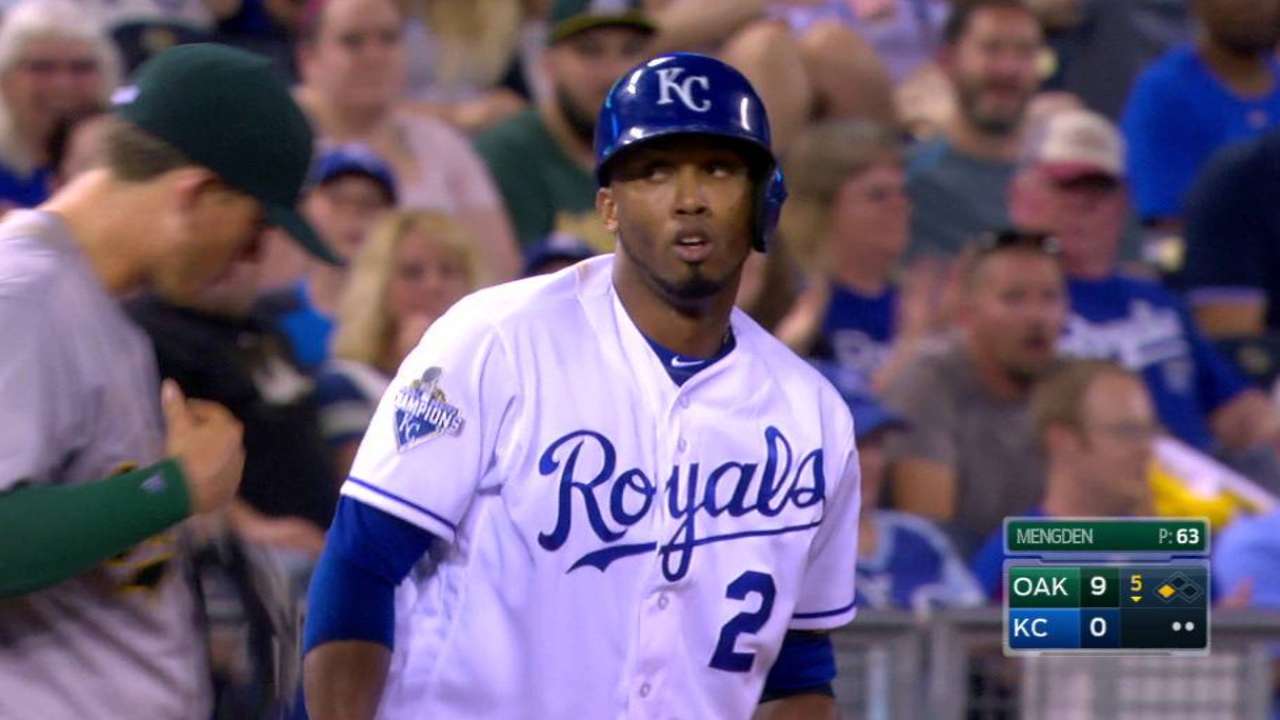 KANSAS CITY -- Royals shortstop Alcides Escobar started his 148th game Saturday night against the White Sox and his mindset is to start 14 more.
Never mind the aches and pains of a long season. Escobar leaves no doubt that he would like to reach the 162-game mark for the second time in three seasons.
"I played 162 games in 2014 and I want to do it again," Escobar said as he relaxed in front of his locker on Saturday. "I come to the field every day and get ready for every game."
At perhaps the most demanding position to handle physically other than catcher, Escobar has persevered through cold weather, hot weather, winning streaks, losing streaks and any assorted ailments that might have come up. Having made it this far without missing a game, Escobar is ready to go the distance.
A day off? Escobar would prefer to simply rest in the offseason.
"I talked to them the other day and said 'I want to play, no matter what'," Escobar said.
Royals manager Ned Yost marvels at Escobar's durability.
"He's got the knack of being able to stay healthy and recover quickly," Yost said. "He shows no signs of fatigue."
Robert Falkoff is a contributor to MLB.com based in Kansas City and covered the Royals on Saturday. This story was not subject to the approval of Major League Baseball or its clubs.