Veteran Collmenter steps up after long absence
In first start for Braves, right-hander strikes out eight to earn victory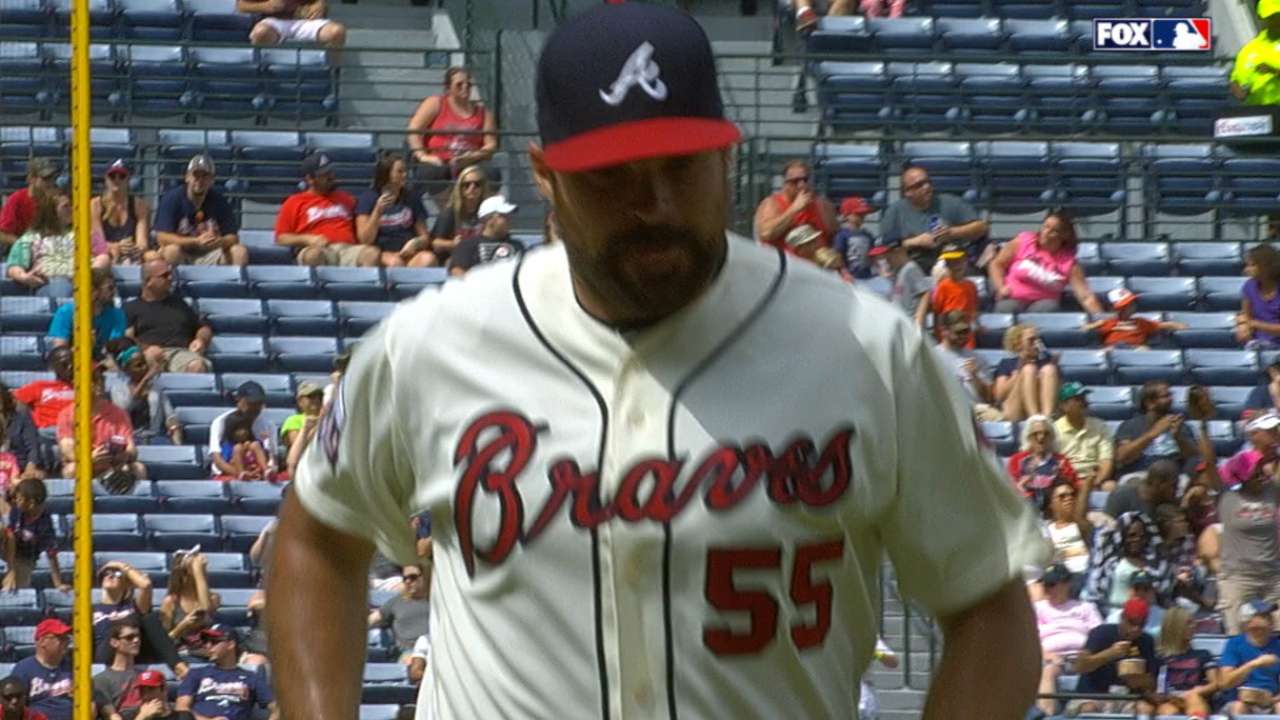 ATLANTA -- Two weeks ago, after making his final appearance of the season with Triple-A Iowa, Josh Collmenter could have doubted if he'd pitch in another professional game this year.
But on Saturday afternoon at Turner Field, Collmenter stood on a Major League mound for the first time in nearly two months, facing one of the best lineups in baseball in the Nationals. Such a draw could have intimidated the 30-year-old. But he was prepared.
Just three days removed from being traded by the Cubs to the Braves, Collmenter shined in his Atlanta debut, allowing two runs across five innings in a 7-3 win over Washington.
"You never know [when an opportunity might come along], but you hear about quarterbacks sitting on the couch, and next thing they get the call," said Collmenter, who matched his career high with eight strikeouts. "Obviously, it's happened before, so I'm thrilled to have the opportunity to come here with Atlanta and pitch a couple of times down the stretch."
But at first, it appeared as if his inaugural outing with the Braves wouldn't go as planned.
The right-hander surrendered a leadoff homer to Trea Turner on his third pitch, putting Atlanta in an early 1-0 hole. The Nationals, however, wouldn't scratch across another run over the next three innings, despite multiple chances.
Washington's biggest scoring threat came in the second, when Collmenter loaded the bases with one out after issuing three walks. But he fought back and struck out Gio Gonzalez and Turner to escape the jam.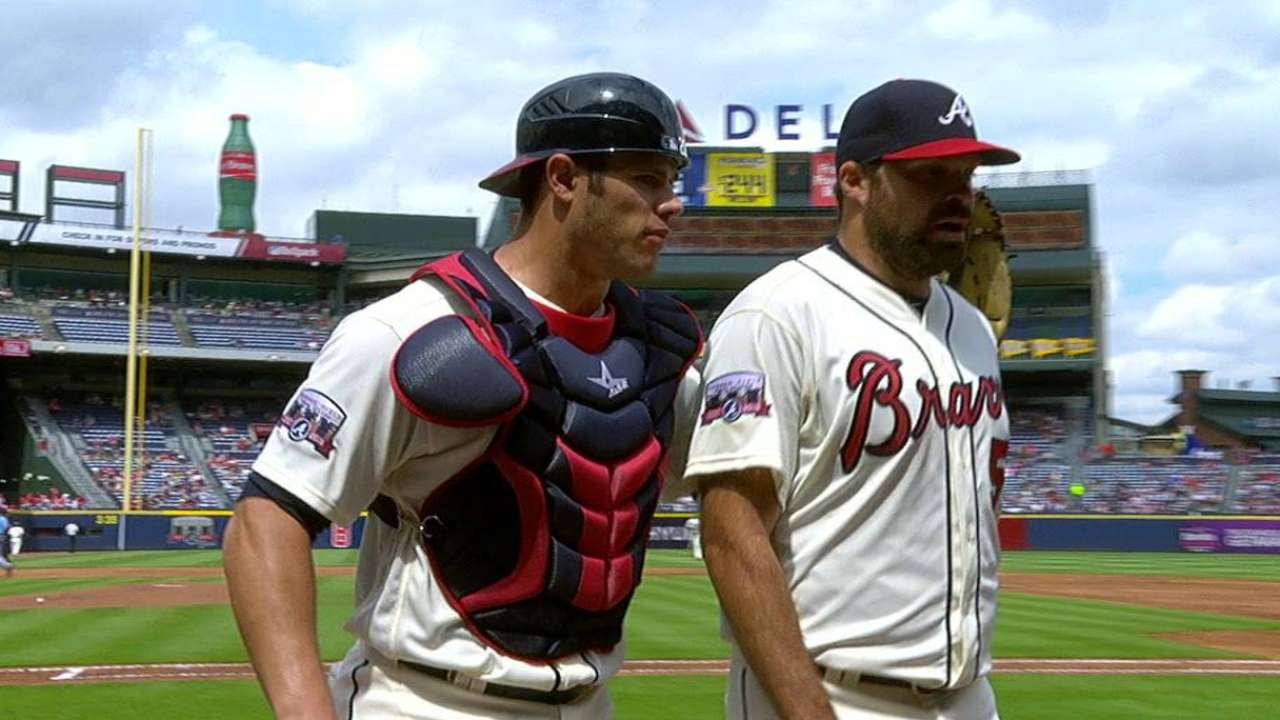 Collmenter stranded five runners in innings 2-4, while displaying the type of poise that hasn't always been present in Atlanta's youthful rotation this year.
"Knowing you have a guy out there who handles those situations really well and knows what to do in those situations, it's just comforting," said Braves catcher Anthony Recker. "You have a lot more confidence in him and that you're going to get out of it."
Turner struck again in the fifth, when he hit his second homer of the game. The blast trimmed Atlanta's lead to 3-2, but the Braves erupted for three runs in the bottom of the frame to help Collmenter earn the win in his first Major League start since June 7, 2015, as a member of the D-backs.
Collmenter became the 16th starter used by the Braves this season, a total that leads the Majors and breaks a tie with the 1975 team for the Atlanta franchise record.
But on Saturday, Collmenter left an impression some of those pitchers haven't made when given the opportunity.
"I just thought he worked his butt off and when he got in trouble, he never gave in," Braves manager Brian Snitker said. "He kept pitching, and it was kind of what I remembered. You knew the situation wasn't going to bother him. He's been through the wars, and he did a great job of competing, using what he has and giving us a chance."
Pat James is a reporter for MLB.com based in Atlanta. This story was not subject to the approval of Major League Baseball or its clubs.