Starlin strains hammy; Ellsbury injures knee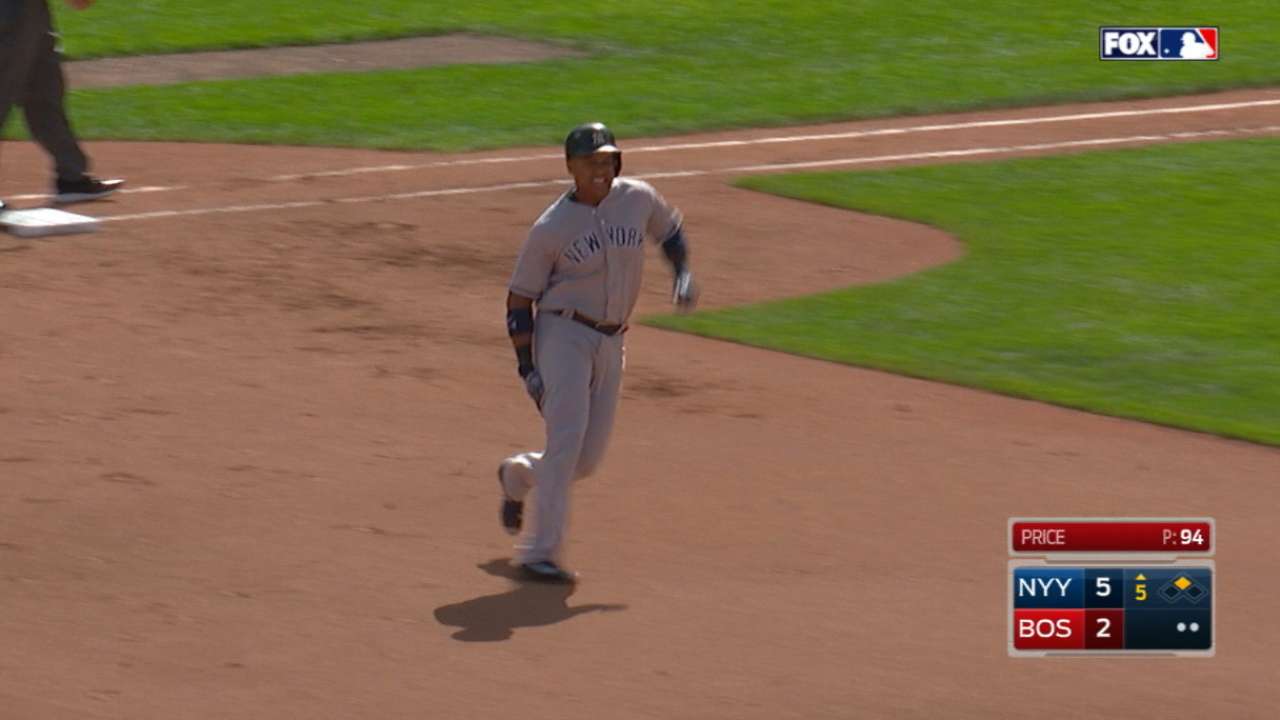 BOSTON -- The Yankees' long odds took a pair of hits on a painful Saturday afternoon at Fenway Park, which could have the club continuing its pursuit of a postseason berth without Starlin Castro and Jacoby Ellsbury.
Both players were sent back to New York for MRIs following the Yankees' 6-5 loss to the Red Sox. Castro strained his right hamstring running out a fifth-inning double, and Ellsbury hurt his right knee while chasing Xander Bogaerts' seventh-inning double to deep center field.
"It's not what you want, and hopefully they're not too severe and we're not without them for a while," Yankees manager Joe Girardi said. "I'm pretty worried about Castro and that hamstring, the way he pulled up. Hopefully Jake's is just a bruise and a couple days off will help him."
Castro started limping after he rounded first base following his drive to left-center field off David Price, and there was little discussion at second base as the Yankees immediately replaced him with Ronald Torreyes.
"I just said, 'Let's go,'" Girardi said. "He said he felt something pop."
Ellsbury crashed into the right-center-field wall on a slide and stayed in the game for the remainder of the seventh inning, convincing Girardi and head athletic trainer Steve Donohue to leave him in after they made the long jog out toward Fenway's triangle.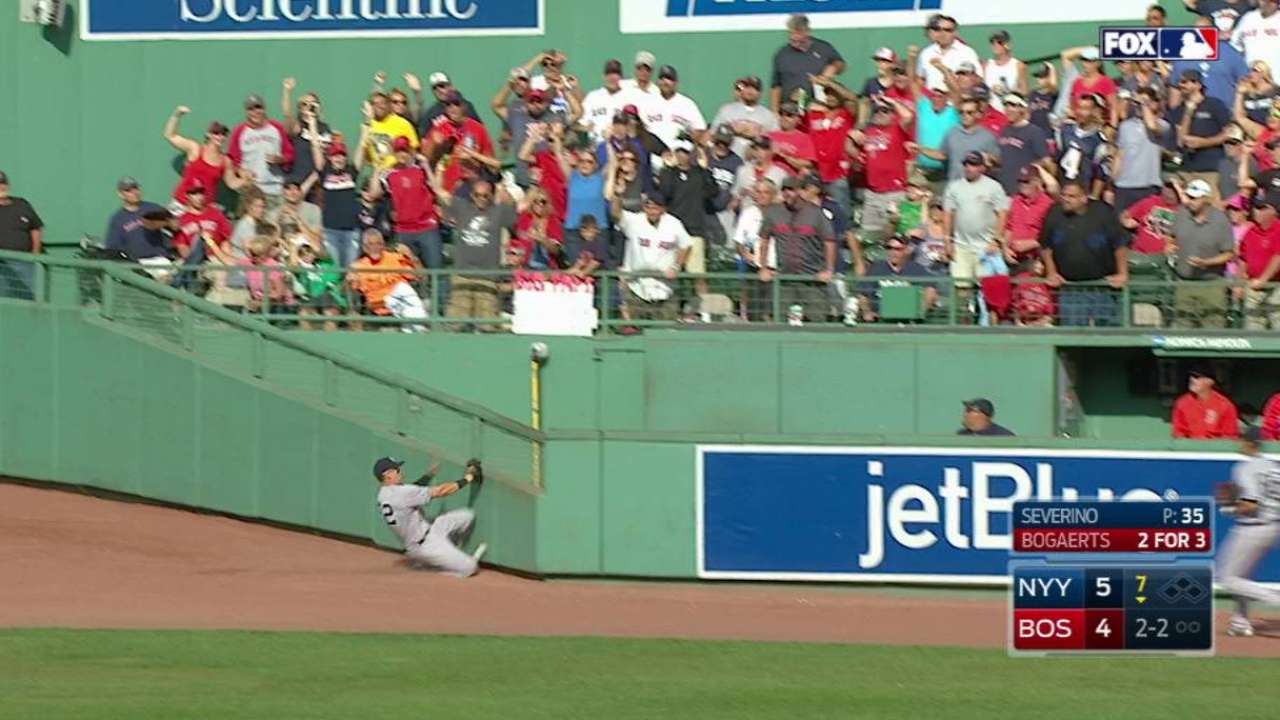 The Yankees removed Ellsbury in the eighth, with Brett Gardner taking over in center field and Tyler Austin entering the game to play left field. Girardi said the injury was to Ellsbury's right patella.
"He wanted to try to run," Girardi said. "He said, 'I'll try and see how I am.' I decided to leave him in there and he came in and said, 'I can't run.' So that's where we are."
Owning a slash line of .273/.304/.439, Castro is the Yankees' leader in hits (153), total bases (246) and RBIs (69), and his career-high 21 home runs are more than any player on the current roster. Ellsbury is batting .265/.327/.382, leading the club with 18 steals in 26 attempts.
Gardner said that he believes the Yankees are capable of winning games even without Castro and Ellsbury in the lineup.
"Over the course of the season, guys go down and guys find a way to fill in and hopefully step up," Gardner said. "We just need to pitch a little better and hopefully not let them score quite so many runs, and find a way to outscore them tomorrow."
Bryan Hoch has covered the Yankees for MLB.com since 2007. Follow him on Twitter @bryanhoch, on Facebook and read his MLBlog, Bombers Beat. This story was not subject to the approval of Major League Baseball or its clubs.