Posey busts out of long homer drought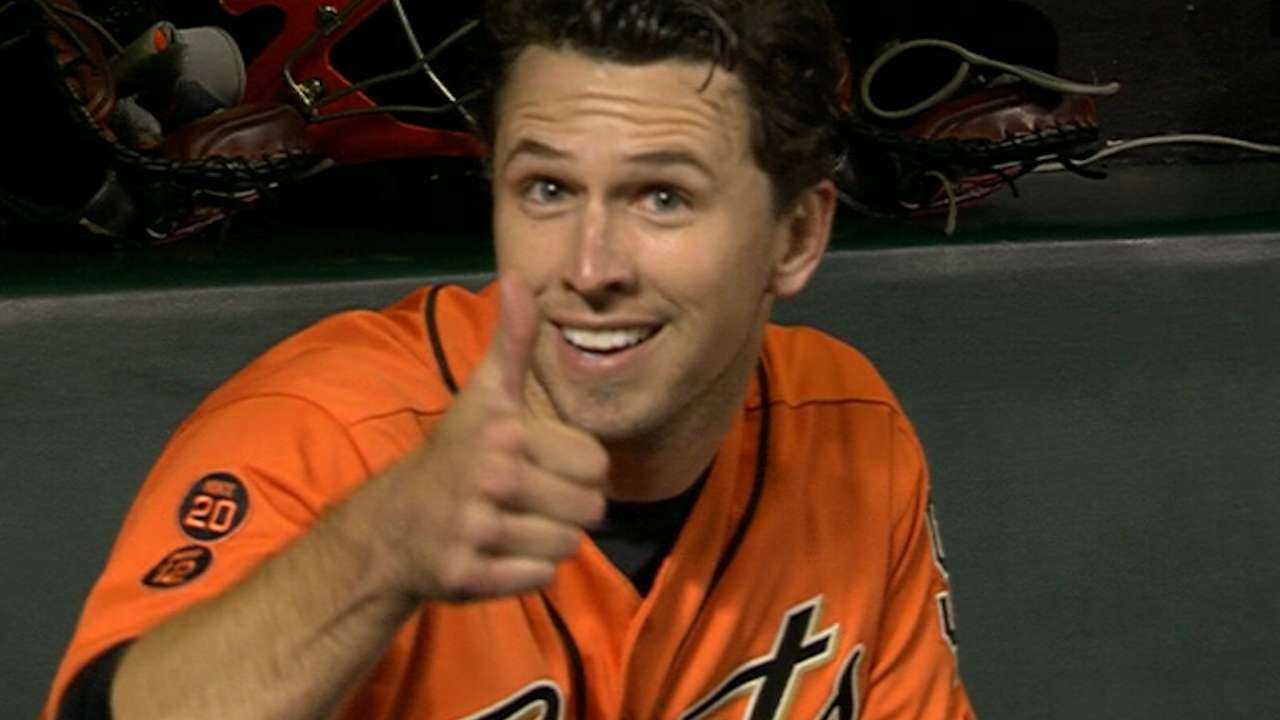 SAN FRANCISCO -- The elation that Giants catcher Buster Posey displayed after hitting his fourth-inning homer Friday was a rare sight. Then again, the yawning gap of time between this long ball and his previous one also was a rarity.
Thus Posey felt compelled to revel in his renewed power as he finished circling the bases during the Giants' 8-2 triumph over the St. Louis Cardinals.
The decision kept San Francisco atop the National League Wild Card standings, a game in front of the New York Mets and three games ahead of the Cardinals. The Giants also trail first-place Los Angeles by four games in the NL West standings.
San Francisco should maintain a healthy pace in both races if Posey, the NL's Most Valuable Player in 2012 and a four-time All-Star, performs anywhere near his usual standards. What the Giants don't need is a repeat of Posey's recent doldrums. He endured a career-high stretch of 184 at-bats without hitting a home run.
Posey, who hit a two-run bloop single in the third inning, couldn't help but express his mingled relief and joy when he crossed home plate after connecting off St. Louis lefty Jaime Garcia with Joe Panik aboard.
"It was great to see him show emotion," first baseman Brandon Belt said. "He's kind of stone-faced most of the time."
Posey's teammates celebrated his feat in time-honored fashion by pretending to ignore it. They gave him the silent treatment, which didn't last long.
What did linger was the gaze of television cameras trained upon Posey. So he commemorated his 13th homer by flashing the thumbs-up gesture for the cameras.
Posey, who said he's seeing pitches better and feeling stronger in his lower body -- which is literally and figuratively the foundation for hitting -- indicated he felt better at the plate than he has for most of the season. He's 7-for-9 in this series, lifting his batting average to .294.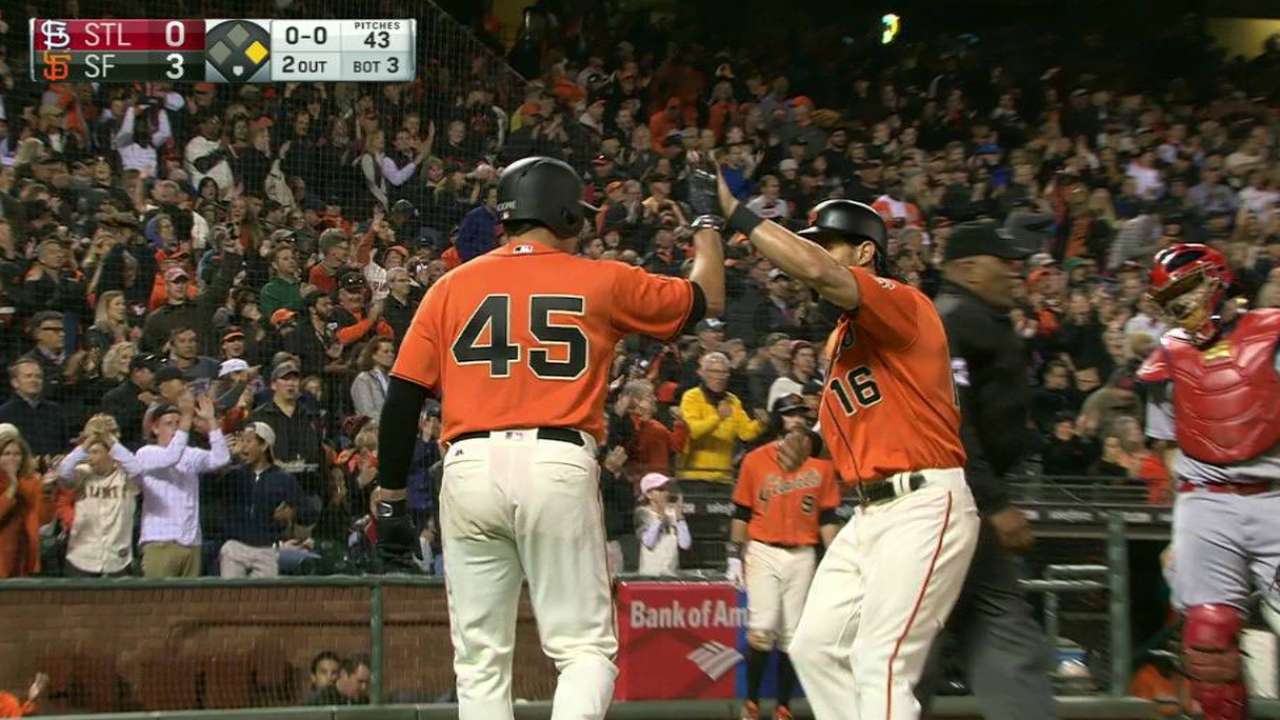 Posey's feeling upbeat, an attitude that he also senses from teammates.
"There seems to be a really good energy in the dugout," Posey said before adding, "I sound like Hunter Pence."
That could be due to the extra rest the Giants have received since this series began. Friday marked the second straight day in which they skipped team batting practice on the field. Instead, manager Bruce Bochy has allowed players to report to the clubhouse as late as two hours and 15 minutes before game time. Players wanting batting practice are free to take their hacks in a batting cage.
"It breaks up the monotony of being here at the same time every day," Posey said.
When a reporter wondered aloud whether the Giants would again eschew batting practice Saturday, Bochy said, "Do you even have to ask?"
Chris Haft has covered the Giants since 2005, and for MLB.com since 2007. Follow him on Twitter at @sfgiantsbeat and listen to his podcast. This story was not subject to the approval of Major League Baseball or its clubs.