Pujols joins rare company with 600th double
Halos slugger just 3rd in MLB to combine feat with 575 HRs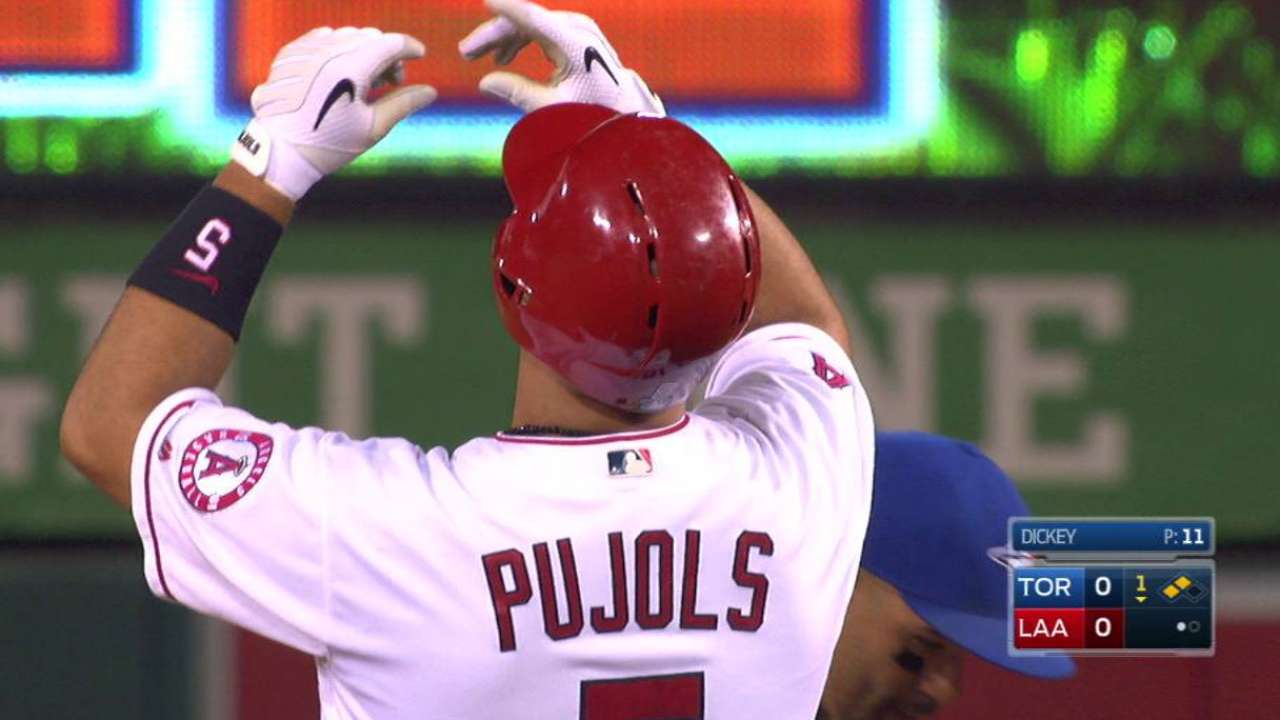 ANAHEIM -- It seems a game can't pass without Albert Pujols reaching another milestone. And as the Angels slugger climbs another one of baseball's all-time lists, the names on those lists keep getting bigger.
During Friday's 5-0 loss to the Blue Jays at Angel Stadium, Pujols hit his 600th career double. In the first inning, Pujols sent a knuckleball from R.A. Dickey into the left-field corner and lumbered into second base to become the 16th player to achieve the feat.
Already among rarified air as baseball's active home run leader and No. 9 on the all-time list, Pujols joined two of the game's heaviest hitters in an exclusive club, becoming just the third player ever to hit 600 doubles and 575 home runs. The other two members of the club? Hank Aaron and Barry Bonds. Pujols is also one double away from tying Bonds for 15th all-time.
"Every time Albert does something, it's great to hear what the footnote is," manager Mike Scioscia said. "I think that says it all, with the select company that he's in with the doubles and the home runs."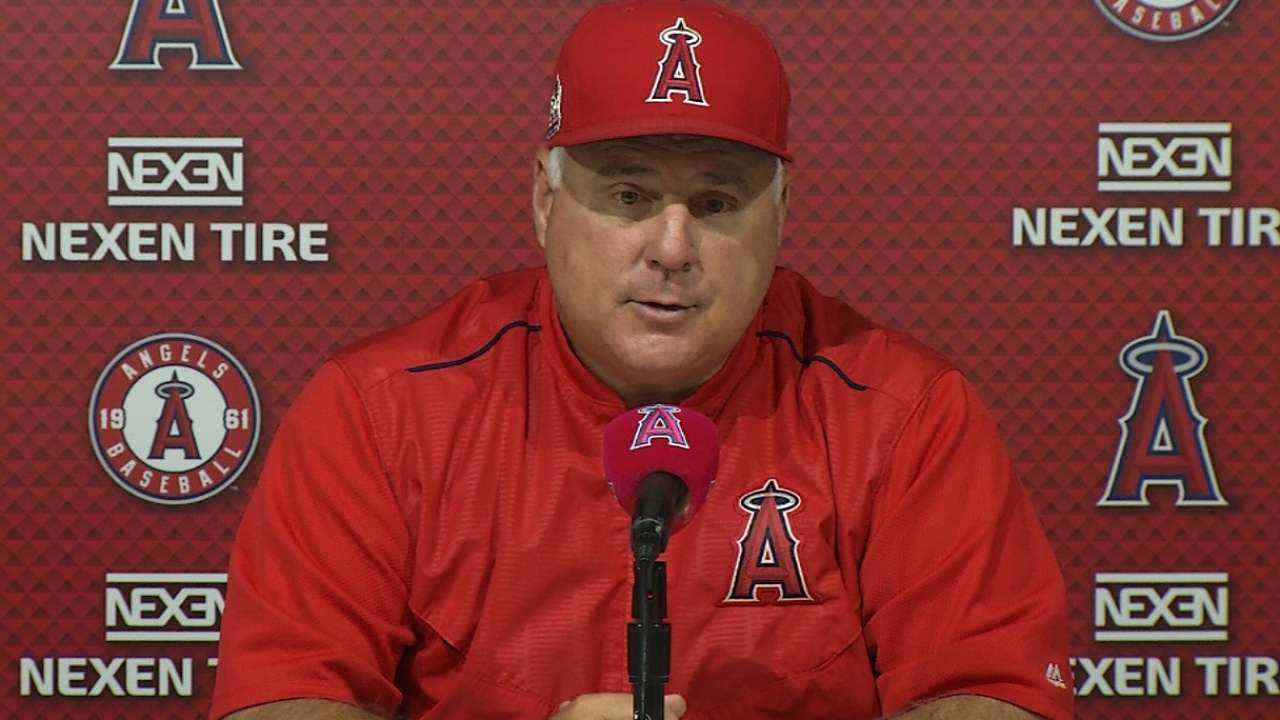 At 36, Pujols is still one of the most productive players in the game. He's been one of the few constants in an Angels' lineup that never quite found an identity this season. Pitchers continue to test him and he continues to rise to the occasion.
"One of the things with Albert, is he puts the ball in play so often," Scioscia said. "He puts a swing on it. He's there to swing the bat, he'll take the walks when they're there. But sometimes you need the pitcher to cooperate and they're going after him."
His manager insists that he's far from done.
"He's got more in him, he's still passionate and he wants to do well," Scioscia said. "He wants to win, he just wants to keep doing well. He's having a terrific season."
Abbey Mastracco is a contributor to MLB.com and covered the Angels on Friday. This story was not subject to the approval of Major League Baseball or its clubs.