Statcast of the Day: Posey's luck, power return
Giants catcher hits perfect bloop and blast in SF win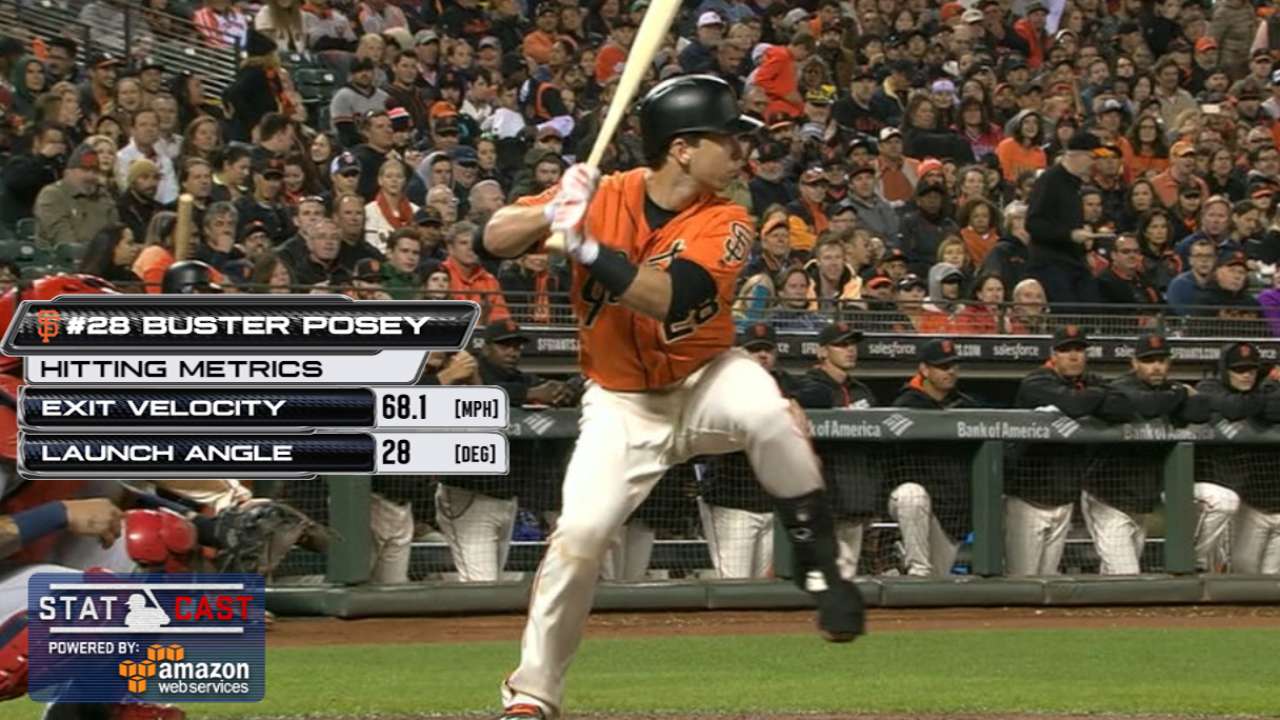 In general, the higher a hitter's exit velocity, the better off he is.
However, weak contact isn't always a bad thing. In fact, if it's paired with the right launch angle -- which helps determine a batted ball's trajectory -- it can cause a lot of problems for a defense. The Cardinals discovered that on Friday night, when Giants catcher Buster Posey came through with a key two-run single in San Francisco's 8-2 victory, which kept it in sole possession of the top National League Wild Card spot.
In the bottom of the third inning at AT&T Park, Posey stepped to the plate against Cardinals rookie right-hander Luke Weaver with runners on second and third and two outs and the Giants leading, 1-0. Weaver jammed Posey with a 91.7-mph fastball off the inside corner, but the All-Star catcher put an inside-out swing on it and made contact.
Posey's exit velocity was a mere 68.1 mph, according to Statcast™, compared with his season average of 91.3. But his 28.5-degree launch angle was in the sweet spot required to get a ball over the infielders and have it land in front of the outfielders.
This season, on batted balls with a similar exit velocity and launch angle, hitters were 32-for-35 (.914) entering Friday, albeit with only two extra-base hits. Expanding those parameters a bit, to an exit velocity between 66 and 70 mph and a launch angle between 25 and 32 degrees, produces an average of .895 on more than 200 batted balls.
In this case, Posey's looping liner cleared St. Louis second baseman Jedd Gyorko and landed well in front of right fielder Stephen Piscotty. Two runs scored, putting the Giants ahead, 3-0, as part of a six-run inning.
For Posey, it was the fifth time this season he got a hit on a ball with an exit velocity of less than 70 mph, including one soft grounder and four soft liners. Compare that to a ball Posey hit on Aug. 19 against the Mets, a 102.3-mph liner that had a launch angle of 8.7 degrees. As hard as that ball was struck -- it knocked over Mets third baseman Jose Reyes as he made the catch -- the result was an out.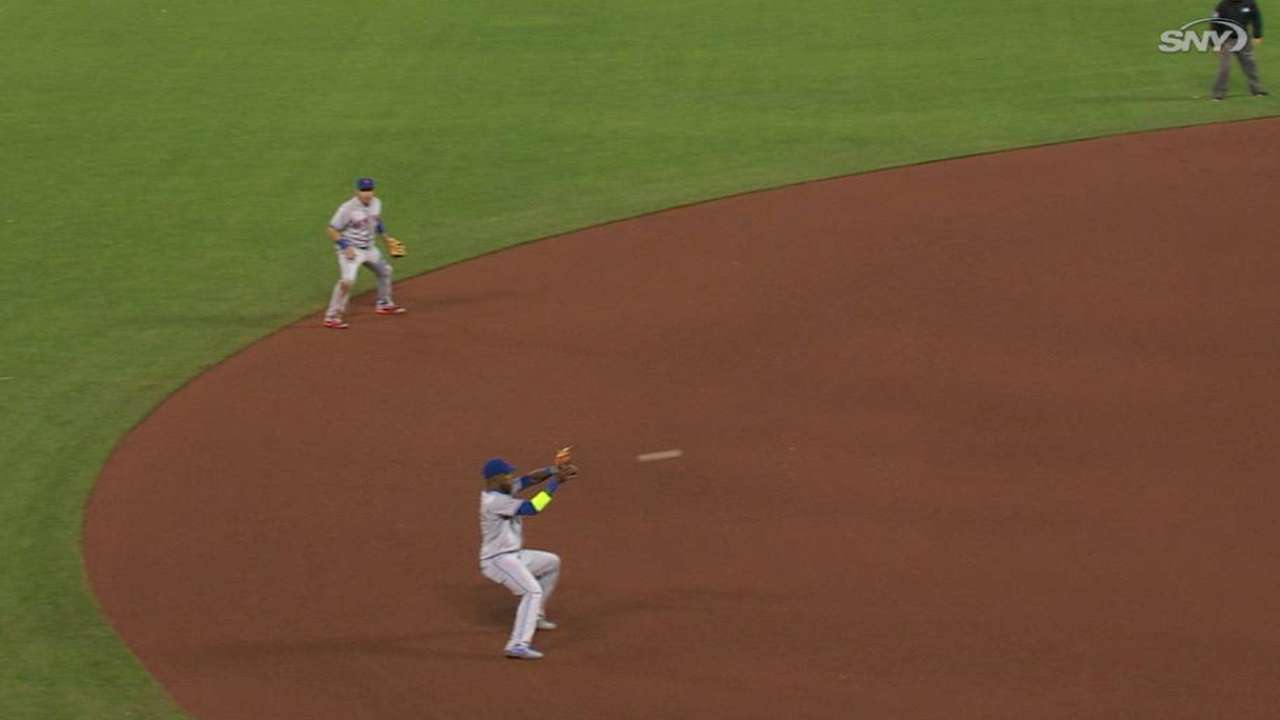 Taking that same range of 25-32 degrees but raising the exit velocity to 96-100 mph, the league is batting "only" .489 this season. Of course, when the hits fall, they do a lot more damage, resulting in a 1.606 slugging percentage.
Naturally, the best results come when a high exit velocity meets the right launch angle.
For an example, look no further than one inning after Posey's bloop single. With one out and one on in the fourth, Posey drilled a pitch from left-hander Jaime Garcia at 105.6 mph, at a 23.2-degree angle. Similar batted balls this year have gone for home runs 76 percent of the time.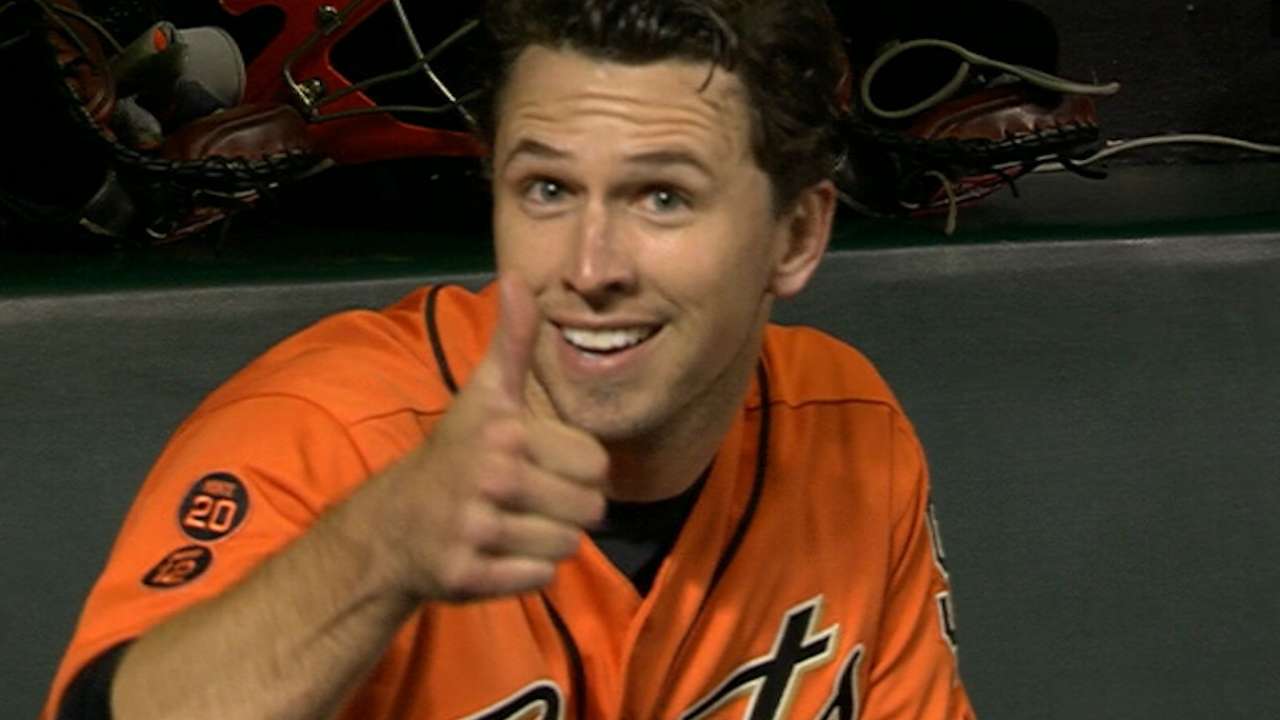 That's exactly what happened here. Posey's drive cleared the left-center field wall, with Statcast™ projecting its distance at 422 feet, one foot shy of his season long. That made the score 8-1 and ended a 49-game homerless drought for Posey, the longest of his career, since he last went deep on July 16.
Yet it was a hit that traveled about half as far that probably had the larger impact on a crucial game.
Andrew Simon is a reporter for MLB.com. Follow him on Twitter @AndrewSimonMLB. This story was not subject to the approval of Major League Baseball or its clubs.