Blanco returns from DL for defensive help
Giants skipper Bochy looking to get Posey some rest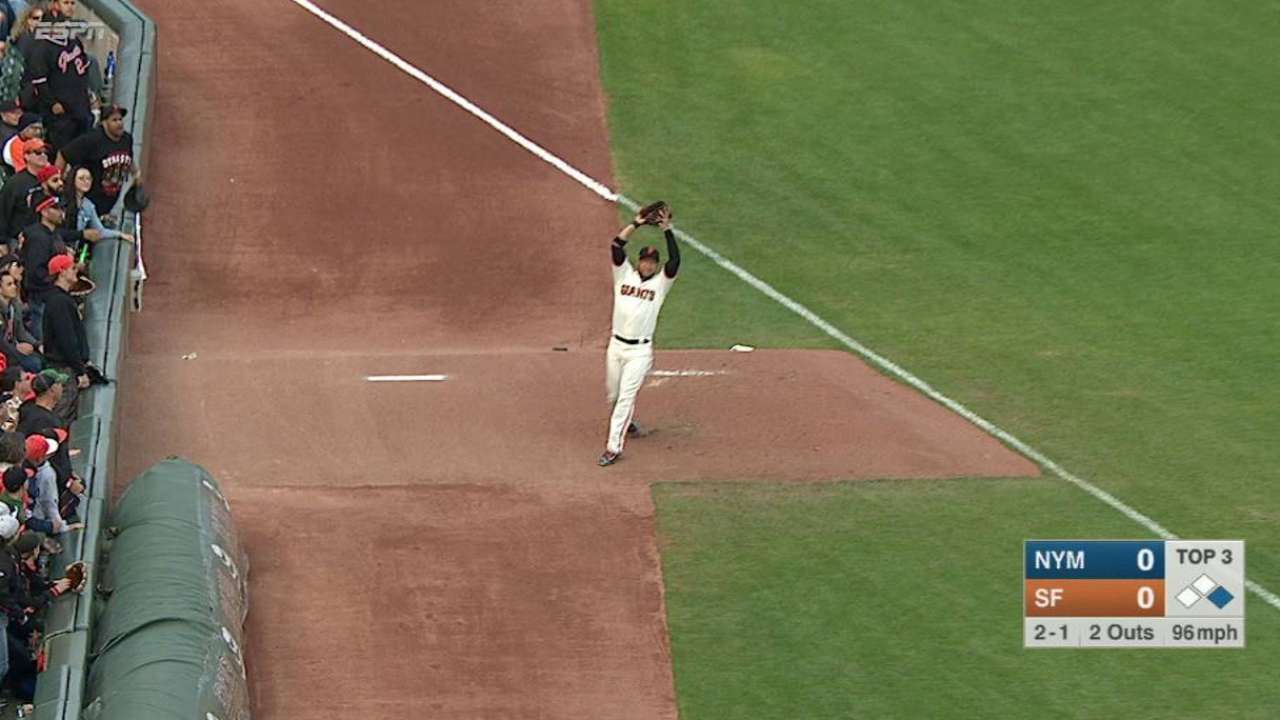 SAN FRANCISCO -- Giants outfielder Gregor Blanco was reinstated from the 15-day disabled list (right shoulder impingement) Friday. The move brings San Francisco's current roster to 36 players.
Manager Bruce Bochy said Friday that Blanco could be utilized in non-batting situations when he returns.
"He can help out in other areas," said Bochy. "He can be a defensive replacement or pinch-runner."
Blanco hasn't been able to go through a normal rehabilitation process due to the Minor League season concluding. It has made it difficult for the eight-year veteran to get back up to speed at the plate. Blanco participated in live batting practice Friday for the first time since entering the DL on Aug. 23. Bochy feels that Blanco, who has missed 22 games, isn't fully prepared as a batter.
"We're in a hard spot because we don't have a place to send him," said Bochy. "It's going to be difficult for him. So you got to do what you got to do."
Regardless, the Giants activated him about an hour before their game against St. Louis on Friday.
Finding rest for Posey
Bochy knows he has to be careful with Buster Posey at this juncture of the season.
Bochy planned on giving his catcher a day off on two occasions this week. But due to Brandon Belt and Trevor Brown showing up to the ballpark sick on different days, Bochy has been forced to consistently place Posey in the lineup.
"I think maybe the last day [of the homestand, which ends Sunday] here, I'll talk with him," Bochy said before Posey went 3-for-4 in Friday's 8-2 victory with a two-run single and a two-run homer that ended a long-ball drought of 184 at-bats. "We're probably going to give him a break the last game here."
Justin Wise is a reporter for MLB.com based in the Bay Area. This story was not subject to the approval of Major League Baseball or its clubs.