Colon anchoring Mets' rotation with depth, stability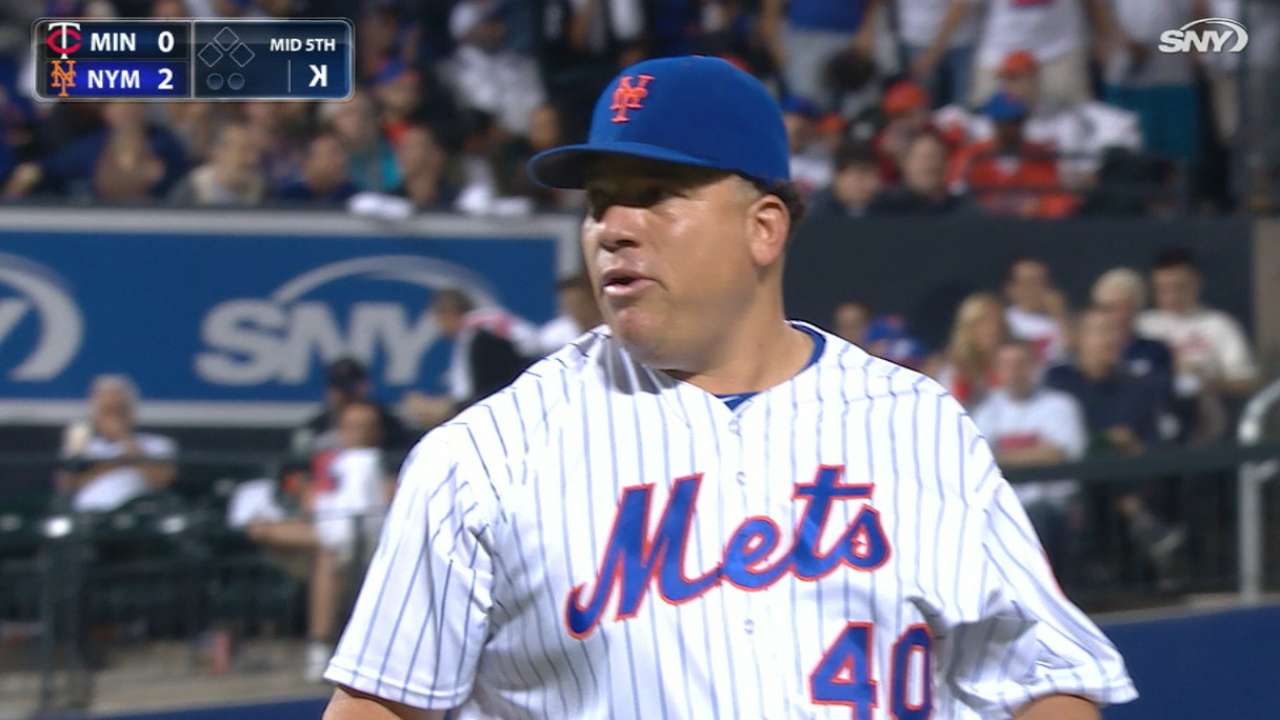 NEW YORK -- Because Bartolo Colon's antics on the diamond have become such a sideshow -- fans on Friday loudly cheered two foul balls he hit as a batter, which is hardly unusual -- his actual pitching can go a bit overlooked. Why discuss Colon's seven shutout innings in a 3-0 Mets victory over the Twins when there was that acrobatic double play in the first?
Colon understands it and chuckles along. He's in on the joke. But the Mets are far more interested in a pitcher who has saved their season. Over the past six weeks, as the Mets have played large chunks of games without two-thirds of their Opening Day rotation, the 43-year-old Colon has been at his best; his seven shutout innings Friday moved him to 5-1 with a 2.21 ERA since Aug. 4, making him one of only three National League pitchers with at least five wins and an ERA that low since the start of August.
"You keep looking at him and wondering when it's not going to happen anymore," Mets manager Terry Collins said. "I'm not sure anyone has any idea. I think it's going to be there for a long time."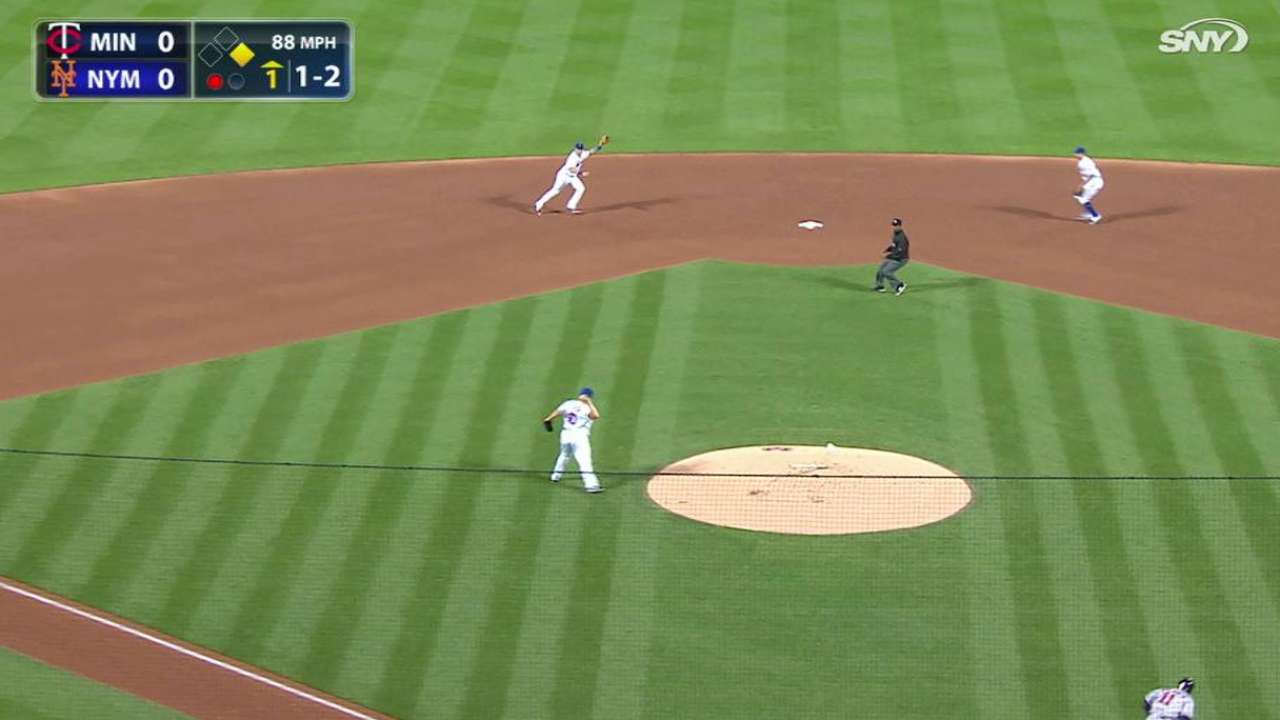 Actually inefficient early in Friday's game, Colon threw 54 pitches over his first three innings. But he escaped the first thanks to his whirling, gymnastic double play, which he joked afterward was routine. Colon later escaped a bases-loaded jam in the third inning and picked Max Kepler off base in the fourth, before growing deadly efficient -- over his final four innings, he threw 40 pitches, carving up 11 of the last 12 batters he faced.
"It's the same as all my other starts," Colon said. "I'm pitching the exact same way."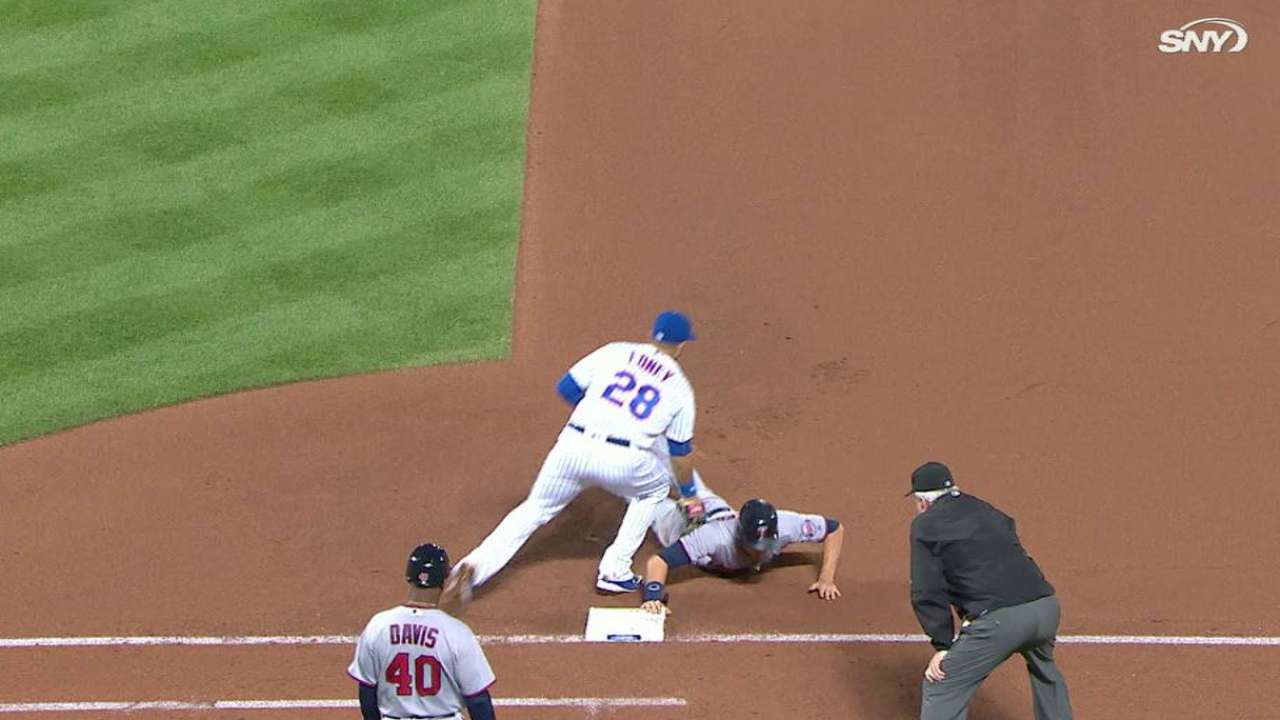 It's Colon's ability to do that not just start after start, but month after month and year after year, that has elevated his career to its current state. Colon is not just serving as rotation depth for the Mets, but he has also become one of their best starting pitching options. His 232 career wins rank third-most all time by a Latin American-born pitcher, trailing only Dennis Martinez (245) and Juan Marichal (243). And Colon, who has recorded 47 of those victories since turning 40, has shown no signs of slowing.
It's a nice story, but more importantly for the Mets, it's a necessary one. Originally re-signing Colon to be a rotation stopgap until Zack Wheeler returned from Tommy John surgery, the Mets have instead leaned on Colon every fifth game all summer. That his best run of the season has coincided with the absences of Jacob deGrom and Steven Matz may be coincidence, but it's a coincidence that kept the Mets' season afloat.
Now, with deGrom due back Sunday and Matz potentially right behind him, the Mets can spread out some responsibility within this pennant chase. Not that Colon plans on doing anything other than what he has been all summer.
"With all that's happened this year, if we didn't have him in our rotation," Collins said, "I'm not sure where we'd be right now."
Anthony DiComo has covered the Mets for MLB.com since 2008. Follow him on Twitter @AnthonyDiComo and Facebook, and listen to his podcast. This story was not subject to the approval of Major League Baseball or its clubs.