Phils' interference plays role in Marlins' 1st run
Gordon awarded base after colliding with Morgan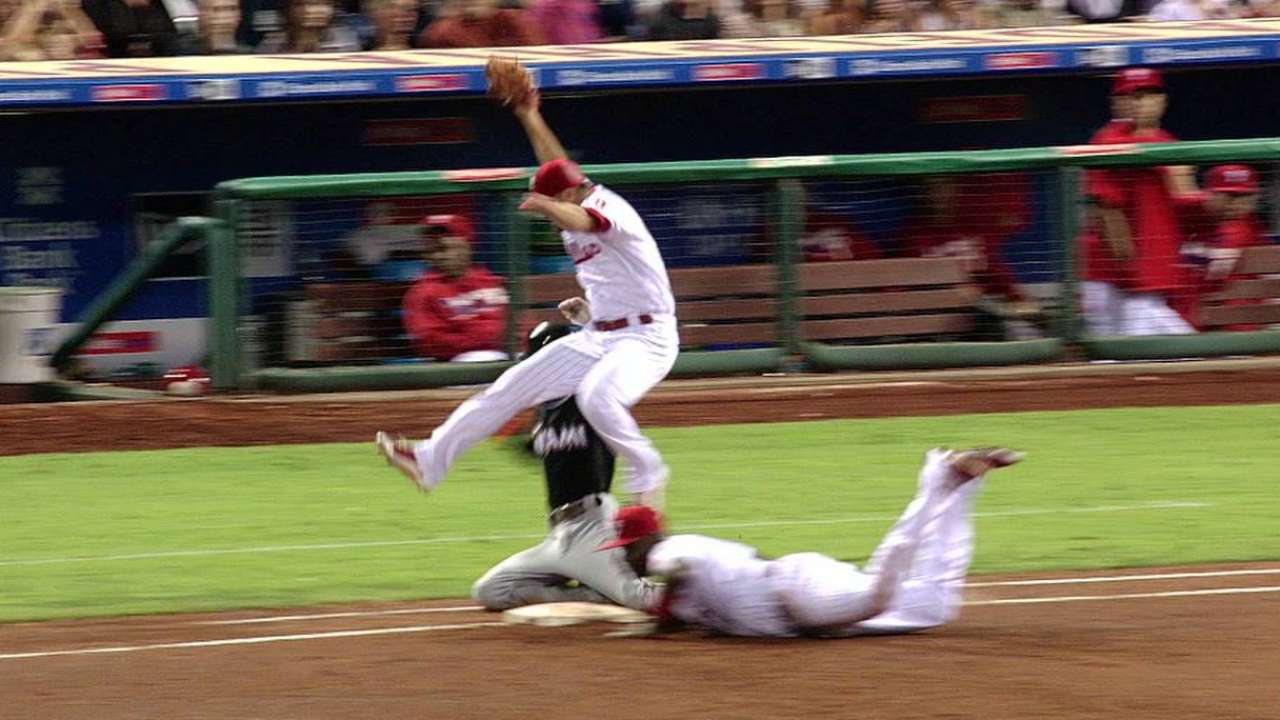 PHILADELPHIA -- Ryan Howard dove, got up and dove again with the ball secured in his glove on a fifth-inning dribbler off Dee Gordon's bat during Friday's 4-3 13-inning Phillies win over the Marlins at Citizens Bank Park.
By the time Howard's outstretched leather tagged the first-base bag, however, Adam Morgan had already left the ground, on a collision course in the air over first base with Gordon.
Morgan's leap, apparently to avoid Howard on the infield dirt and Gordon in the basepath, accomplished only one of those things. He rammed into Gordon, and his 200-pound frame knocked Gordon, the welterweight in this fight, to the ground.
"It was a crazy bang-bang play," Morgan said. "I was trying to get out of the way. I didn't want to run into Howie, and I thought I could beat Dee Gordon past him. It was just a crazy play that only happens once in a blue moon."
Gordon, who never touched first, was originally ruled out, but Marlins manager Don Mattingly came out to protest. After the umpires convened, they awarded Gordon first and called defensive obstruction on Morgan, who was charged with the error.
"The pitcher knocked him off track," Mattingly said. "You can't just go tackle a guy, basically. I know he didn't mean to, but if that's allowed, then our pitchers should be doing that a lot, you know? It was a different play. I've never seen it before, but I think it's going to be a bang-bang. You can't assume he's going to be out there."
Phillies manager Pete Mackanin came out of the dugout to discuss the play after the ruling was made.
"I've never seen that before, but it was some special rule on obstruction because Morgan didn't have the ball, he wasn't in on the play," Mackanin said. "It's automatic obstruction."
Gordon didn't take long to prove the collision did him no damage, swiping second during the next at-bat, then scoring the game's first run on a Martin Prado double.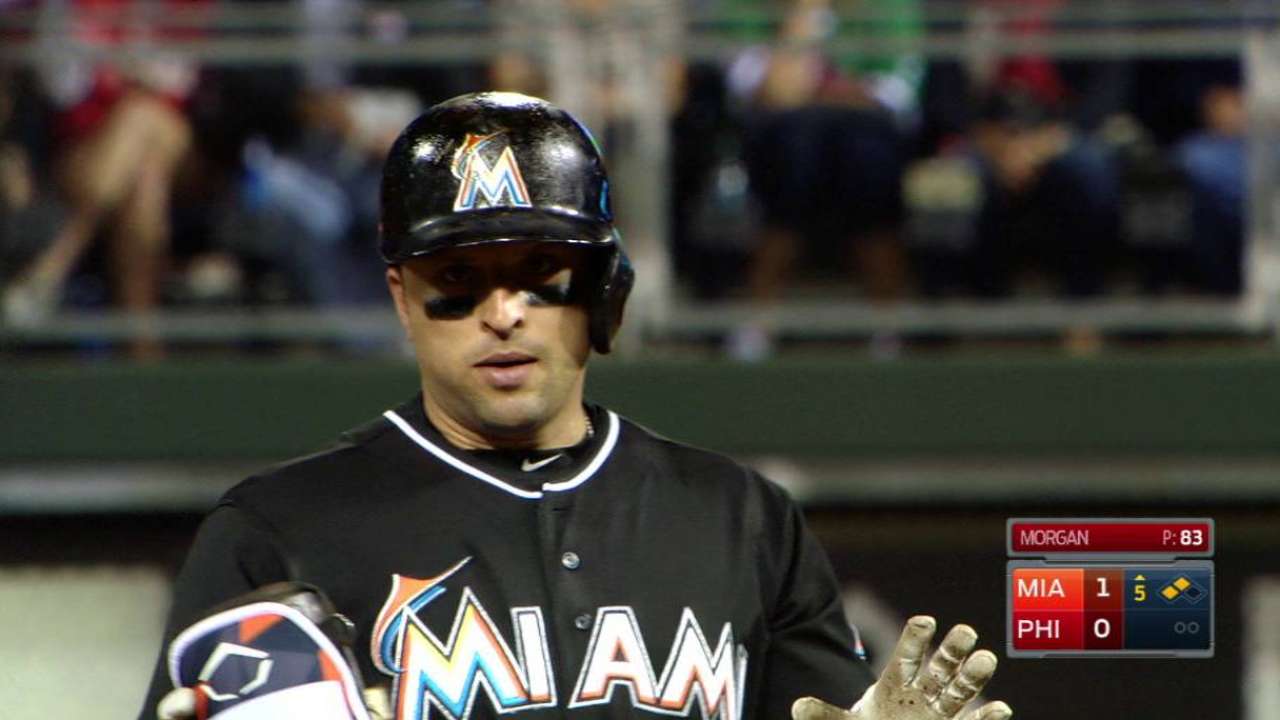 Evan Webeck is a reporter for MLB.com based in Philadelphia. This story was not subject to the approval of Major League Baseball or its clubs.