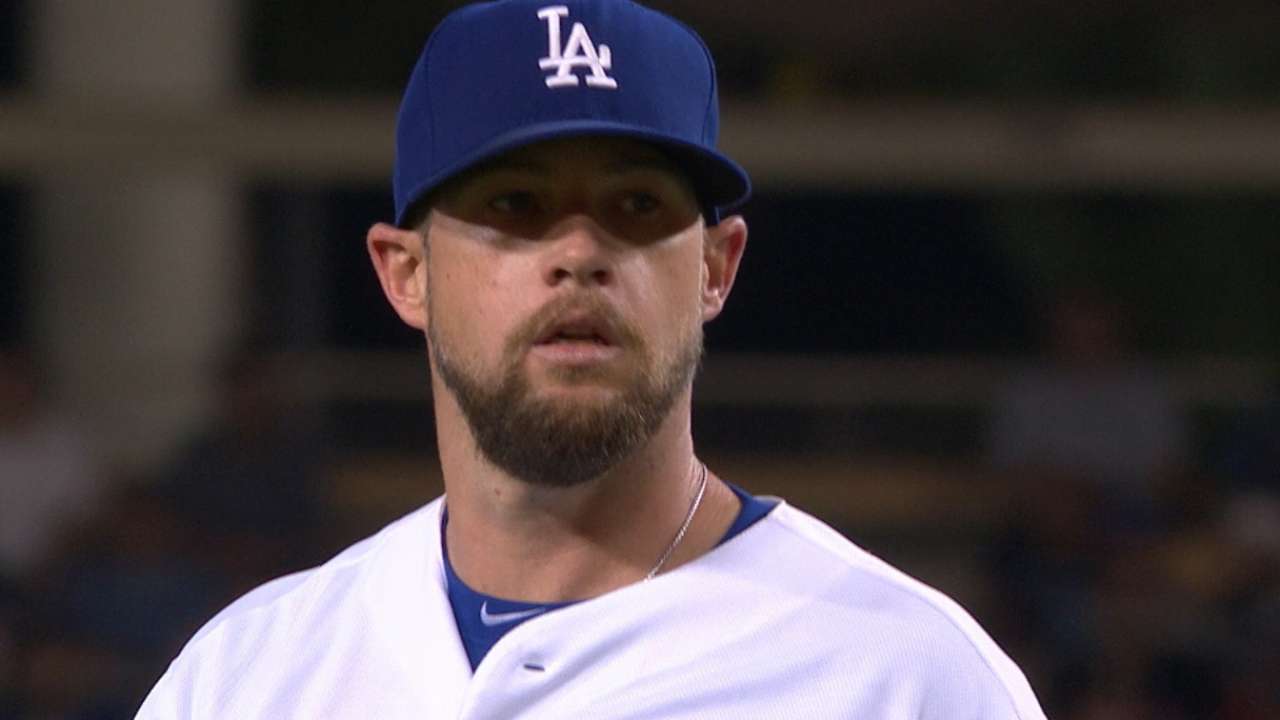 PHOENIX -- The Dodgers have changed starting pitchers again, with Brock Stewart now named to start Saturday against the D-Backs and Bud Norris, the originally scheduled starter, sent to the bullpen.
"The reason for that is, Brock was throwing well the last couple of turns and we had Brock back up Clayton (Kershaw) in New York as well as Rich (Hill) yesterday, and as long as he wasn't used in those two starts, we'll use Brock," said manager Dave Roberts.
Norris was told in a meeting on Friday with Roberts and pitching coach Rick Honeycutt, who then told Stewart he was starting. The Dodgers had said Stewart would not make another start because of his usage this year, 143 innings, having pitched at four levels -- Single-A, Double-A, Triple-A and MLB.
"It's not always about the numbers, but it's about the strength and the stuff," said Roberts. "His stuff has kind of ticked up a bit. Brock's earned the opportunity to have another start."
Norris, who hasn't started since Aug. 31, is 1-7 with a 12.49 ERA in his career against Arizona, 1-4 with a 13.03 ERA at Chase Field. He was acquired from Atlanta after Kershaw was injured and is 3-3 with a 6.43 ERA for the Dodgers.
Stewart is 1-2 with a 6.55 ERA in four starts and one relief appearance for the Dodgers. His last start was Sept. 7 against Arizona in Los Angeles, allowing one run in five innings.
Roberts also said that Scott Kazmir, out with cervical inflammation, will throw for Triple-A Oklahoma City if it extends its playoff series.
Brandon McCarthy, who hasn't pitched since Aug. 13 because of hip tightness and wildness, will throw a simulated game in Los Angeles on Tuesday and management will decide his role after that.
Ken Gurnick is a reporter for MLB.com. This story was not subject to the approval of Major League Baseball or its clubs.