Felix: 'Missed a lot of spots' in loss to Astros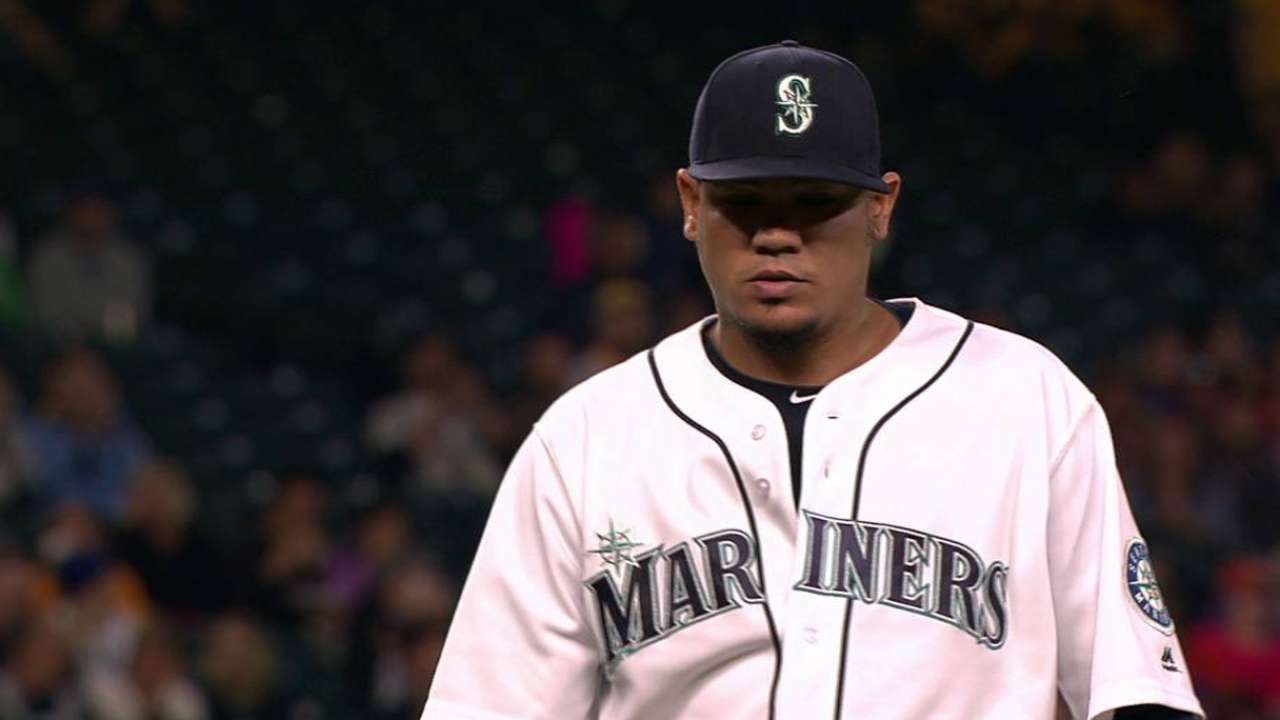 SEATTLE -- It wasn't the performance Felix Hernandez was looking for with the postseason hunt hitting the stretch run and his Mariners riding in on an eight-game winning streak to open a critical homestand against the Astros and Blue Jays.
But after a 6-0 loss to the Astros on Friday in which he lasted just 4 1/3 innings and gave up all six of the runs, the veteran right-hander could only shake his head and vow to keep pushing ahead with his team as Seattle sits three games back in the AL Wild Card chase with 15 games remaining.
"It's disappointing," Hernandez said. "It was a poor performance by me. But you know what? Tomorrow is another day and we've got to just keep fighting."
The 30-year-old has spent most of his career in Seattle trying to get his team into these kind of games, so this one hurt.
"The command was off," said manager Scott Servais. "These guys hit the fastball. They really are on it, and if you can't land your secondary pitches or get them going back and forth, it's going to be a long night for you. He certainly was not on top of his game tonight."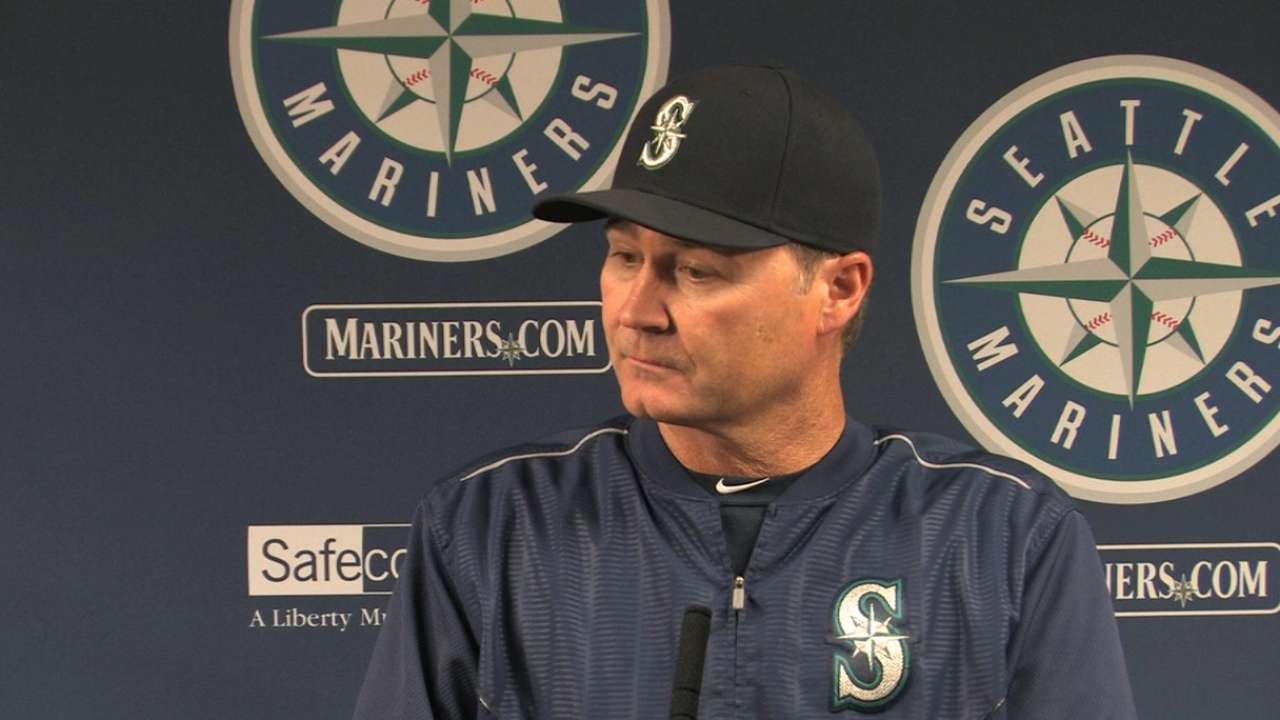 Hernandez has had his struggles of late, despite coming in with a 6-1 record and 3.76 ERA over his last eight starts. He's benefited from strong run support in a lot of those games, and has now given up six runs in three of his last four starts, though only five were earned Friday.
Hernandez gave up eight hits and walked three batters, which spoke again to command issues that have cropped up much of this season. Hernandez now has 60 walks in 137 2/3 innings, which is more than the 58 he walked in 201 2/3 innings in 2015.
"Sometimes it's right there and sometimes not," he said. "I just have to continue working on myself."
The walks didn't cost him any runs Friday, but his lack of command certainly did, as Jake Marisnick jumped on a pitch over the plate for a two-run double in the second and Evan Gattis and Marwin Gonzalez ended his night with solo homers in the fifth on sinkers that didn't sink.
"I missed a lot of spots today," he said. "I was pretty much in the middle of the plate. The ball was moving all over the place, I was getting behind a lot, and they got me."
Hernandez is 11-6 with a 3.79 ERA on the season. He said he wasn't overamped because of the importance of the game, but did feel overly strong pitching with an extra day's rest following an off-day on Thursday.
The Astros were seeing Hernandez for the first time this season, but they had the perfect approach.
"Felix pitches to areas that he wants you to chase," said Houston skipper A.J. Hinch. "We were very good with our game plan to get pitches up and over the plate. We didn't chase a lot tonight, and if you make him bring the ball in the strike zone, he's human again."
Greg Johns has covered the Mariners since 1997, and for MLB.com since 2011. Follow him on Twitter @GregJohnsMLB and listen to his podcast. This story was not subject to the approval of Major League Baseball or its clubs.