Franklin day to day; Rays call up OF Decker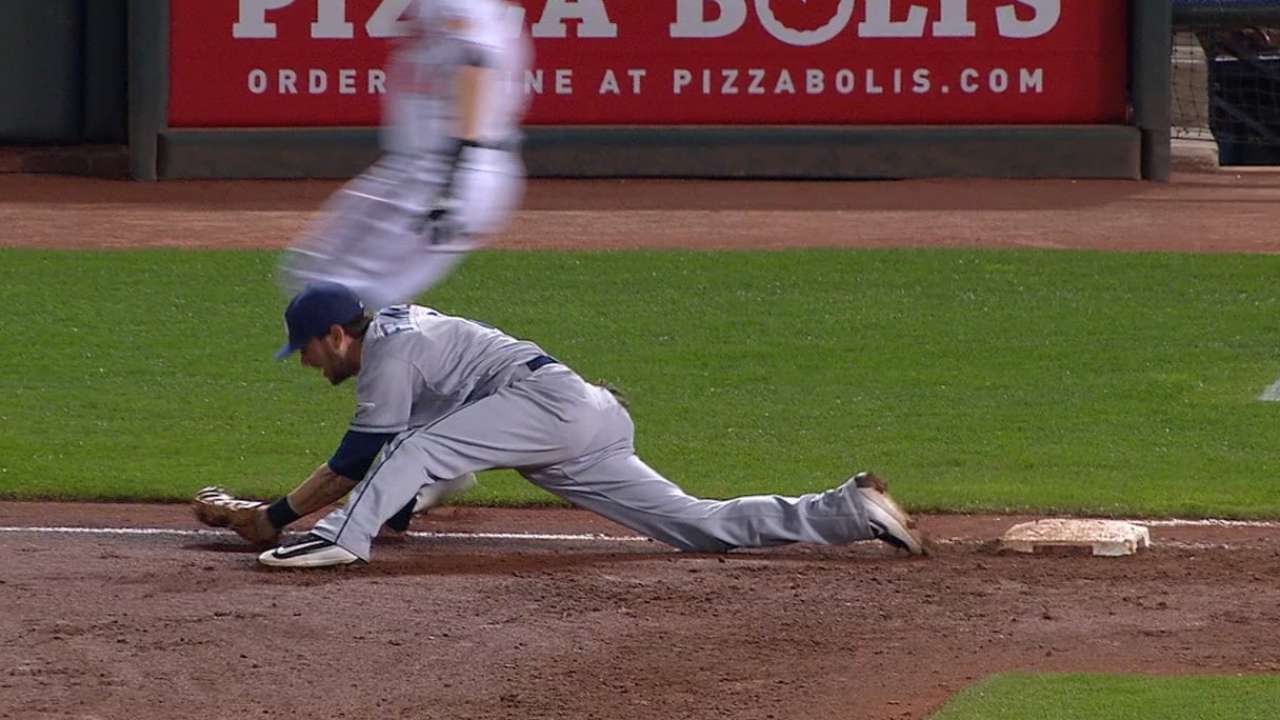 BALTIMORE -- Nick Franklin's status remains day to day after the Rays' utility man suffered a left hamstring strain on Thursday.
To compensate for the unknown regarding when Franklin will again be available, the Rays selected outfielder Jaff Decker from Triple-A Durham before Friday's opener vs. the Orioles. To make room for Decker on the 40-man roster, the Rays placed injured first baseman/designated hitter Logan Morrison on the 60-day disabled list.
Franklin did not return to the field to play first base for the Rays in the bottom of the fifth inning of the Rays' 7-6 win over the Orioles Thursday night. He injured himself while stretching out to catch the relay throw on an inning-ending double play.
"I'm just going to see how things go day to day, see if it gets better and see what happens," Franklin said. "[It] feels a little sore, but I think that's kind of natural for any injury."
When asked if the hamstring felt better or worse on Friday, Franklin answered, "A little worse than I thought it was going to be."
"Overall, I think it's just going to take it a little bit of time to heal," he said.
Franklin is holding out hope he'll be able to return to finish the season.
"See if I can get a week in, maybe a week and a half in," he said. "Never dealt with a hamstring before. Hopefully it will get better soon."
Bill Chastain has covered the Rays for MLB.com since 2005. This story was not subject to the approval of Major League Baseball or its clubs.