LoMo will undergo surgery, done for season
Rays 1B has torn wrist sheath, expected to recover for Spring Training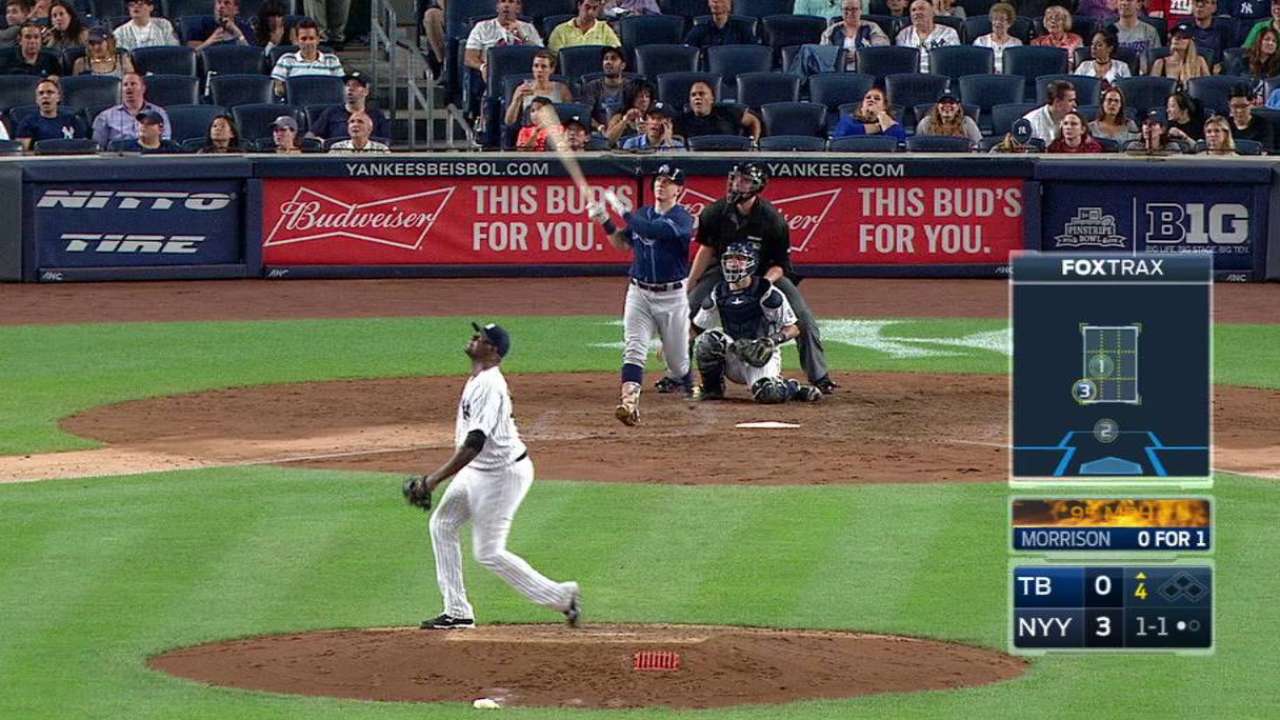 The Rays placed first baseman Logan Morrison on the 60-day disabled list and selected outfielder Jaff Decker on Friday.
Morrison, who has a torn left wrist sheath, will undergo surgery. He hit .238 with 14 home runs and 43 RBIs this season.
In 99 games in the Minors this season, Decker hit .255 with 12 home runs and 35 RBIs.
Morrison is expected to make a full recovery and be ready for Spring Training.
Quinn Roberts is a reporter for MLB.com. This story was not subject to the approval of Major League Baseball or its clubs.